Is Vehicle Inspection Needed for Title Loans in Germantown, Tennessee?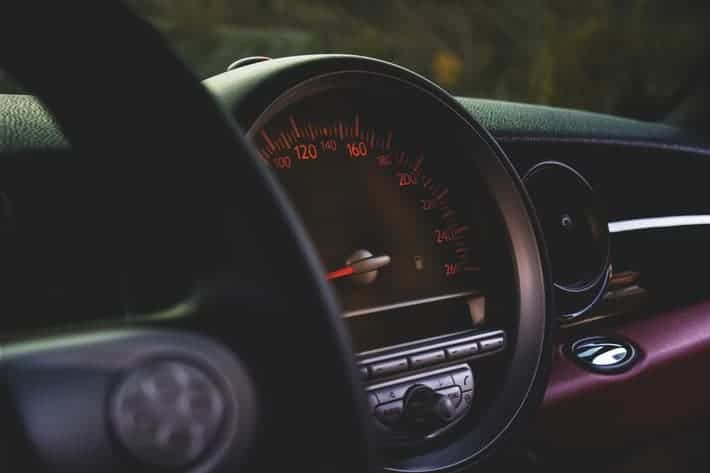 A title loan is a type of secured loan that uses the equity of a vehicle to make funding available for a borrower. When looking for a title loan in Germantown, you'll find that many lenders will focus on the vehicle, because of the large role that it will play with the loan.
Although every title loan lender will ask for details about the car, the convenient thing is that not all lenders in Germantown, Tennessee will require a formal vehicle inspection.
Here is more information on vehicle inspections with title loans. Along with that, you'll find information on title loans serviced by LoanMart, an innovative type of funding in Tennessee.
What Are the Differences Between a Formal and Informal Inspection in Tennessee?
When it comes to the different types of car inspections, here are the processes you can generally expect:
A Formal Car Inspection
With a formal inspection, chances are that you'll have to bring your car to the lender. They will then take a look at both the inside and the outside of the vehicle to determine the full value. In some cases a mechanic may check out the vehicle for the lender.
An Informal Car Inspection
With an informal car inspection, there are going to be a few ways that they can be conducted:
Inspection Through Pictures —The lender will ask the borrower to send several pictures of the vehicle.
Online Checklist- The lender will have some type of checklist online for the borrower to fill out at home. This means essentially, the borrower is doing the inspection themselves.
What Other Factors Will Lenders Look at for a Title Loan in Germantown, Tennessee?
Along with a vehicle inspection, lenders will look at a few other factors when determining eligibility for a title loan in Germantown, Tennessee:
The Applicant's Income
A huge part of the title loan process will be the applicant's income. This will give a lender an idea of what a borrower can comfortably pay each month.
The Applicant's Ability to Repay the Loan
Another factor that lenders will look at is the applicant's ability to repay the loan. This will factor in income, monthly expenses, and the amount of debt that a borrower is carrying with them.
Will My Car's Equity Equal the Title Loan Amount in Tennessee?
Generally, the title loan amount is approximately equal to the equity of the vehicle, however, there are a few other factors that may affect how much someone can get. These factors include an individual's income and their ability to repay the loan. Until a borrower gets in contact with a lender, it can be a little difficult to estimate the exact amount someone may receive on their title loan.
What is a Title Loan and How Does It Work for Tennessee Residents?
A title loan serviced by LoanMart is a unique type of title loan, now available for residents of Germantown, Tennessee to inquire about. What makes these loans unique is the benefits that they can come with, here are a few to look forward to:
Extremely Competitive Interest Rates
Easy Repayment Process
A Fast Funding Process
Flexibility with Eligibility
A Safe and Secure Inquiry Process
Friendly Customer Service
Transparency and Honesty
Will There Be a Vehicle Inspection with a Title Loan in Germantown, Tennessee?
With a title loan serviced by LoanMart, there is going to be an informal vehicle inspection—which can be done from the comfort of home! In most cases, all that a loan agent will need for a vehicle inspection are several pictures of the vehicle, which can be sent in.
How Do I Get Started with a Title Loan Serviced by LoanMart in Germantown, Tennessee?
The entire title loan serviced by LoanMart process can be conducted online or over the phone, and involves just a few simple steps:
1) Fill Out an Inquiry Form
The first step is going to involve filling out an inquiry form, which can be done online. It only takes a few minutes and requires basic information about the vehicle and the applicant.
2) Talk to a Loan Agent About Eligibility
Once the inquiry form is filled out and submitted, a loan agent will get in contact with the applicant to discuss eligibility. Once eligible, a loan contract will be made up and terms will be discussed.
3) Get Funding in Germantown, Tennessee
Once the title loan contract is made up, agreed upon, and signed, funding can be made available! The approved funds can be transferred straight into a bank account, made available through a check, or picked up at a local MoneyGram location in Germantown, Tennessee.
When getting a title loan in Germantown, Tennessee, there will most likely be a vehicle inspection involved. One of the major reasons for this, is the huge role that the car will play with the process. With title loans serviced by LoanMart, borrowers experience convenience with an informal vehicle inspection that can be done right from home!