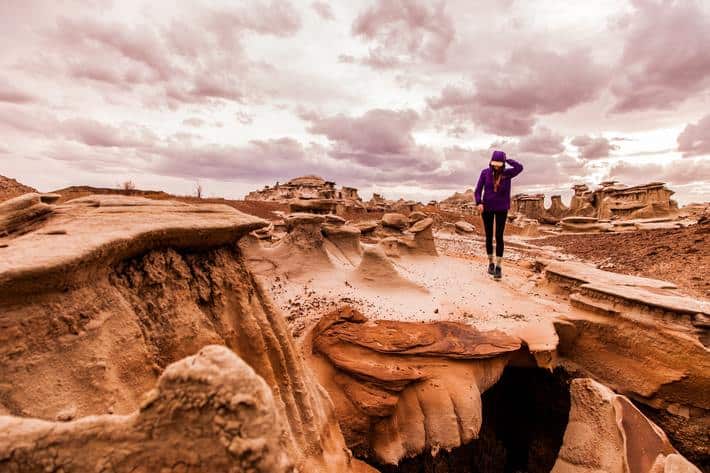 Sometimes in life something special or important might come up from out of nowhere and we will need to be able to travel in short order. It could be a wedding, funeral, visit to a sick person, or whatever else life might be throwing at you. However, there are moments where despite this urgent need, we might not have the money in order to get to where we need to go. Luckily, a car title loan from LoanMart could be the answer you seek for whatever your traveling needs might be1.
What Kinds of Sudden Traveling Expenses Are There?
Plane tickets are most certainly not cheap no matter what way you try to spin it. The average domestic airline ticket goes for around $379, but depending on where you are going it could still end up being a great deal more. If you are traveling internationally, the average cost of airfare goes for around $991.82 and can (and usually does) go well into the thousands.
After getting slammed with the enormous price of airfare, the costs for traveling are unfortunately far from over. Next thing to consider is what you will do about lodging while you are abroad. If you are not staying with a friend or relative, you will need to rent a motel room for the duration of your stay. The average cost of a motel room (depending on where you are traveling to and the quality of the lodgings) will often range from between $45-$100 per night. If you plan to be staying there for more than a day or two, that cost racks up pretty quickly.
After airfare and lodging costs are accounted for and taken care of, you then need to consider the cost of food. Obviously, you are going to get hungry and need to eat while you travel. Even if most of the time you are eating at someone's home, you will still be needing to get food while you are in the actual process of traveling. Depending on what quality of dining you wish to partake in, the cost can range from $27-$35 per person per day depending on how tightly you pinch your pennies. Regardless, food is still an important factor to consider.
How to Made Sudden Traveling Better
Depending on the nature of your trip, you might want to get out and have a bit of fun. If you are not content with just staying in your motel room or acquaintance's house watching TV, you will want to consider what kind of budget to set aside for entertainment purposes. This is not as big of a budget concern as some of the rest of the items mentioned, though depending on what you want to do it is wise to set aside $52-$293 for whatever fun activities you may wish to partake in.
From there you will want to set aside extra money for in case of emergency or if you just need a little more for whatever lodging, dining, fun or other travel related things that happen to come up. The amount you put aside is up to you, but it should still be enough to cover whatever might come your way. This in turn will bring up the cost of traveling even higher than it already was to begin with.
How Can LoanMart Help With My Sudden Traveling Expenses?
Your sudden travel cost worries could be resolved and put to bed in a flash with the help of a LoanMart car title loan. We may be able to help you out when it comes to paying for all of your upcoming travel expenses altogether1. Depending on the value of your vehicle and other qualifying factors, you could have a loan for up to $30,0001 in as little as one business day3.
Do not worry about being without a vehicle as a result of needing to travel, however. You will still get to drive your car as long as you keep up on your convenient loan payments. We only use your car's title rather than the car itself as the collateral.
Repaying your loan can be easy however, as we work with you to come up with a payment plan that will fit into your budget and lifestyle1.
All you will need in order to apply for a car title loan are: a valid government recognized photo ID (like a driver's license or state ID), proof of income (like a paystub or a bank statement), proof of residence (like a piece of recent mail such as a utility bill), and a qualifying car title. That is completely it.
Do not wait around any longer. Let LoanMart see if they can help you get those troublesome travel expenses off your mind right now, so you can make the most of your travels and not worry about how you are going to pay for them. Sign up for a car title loan from LoanMart today at a local participating store, online, or call LoanMart at 1-877-787-4923.