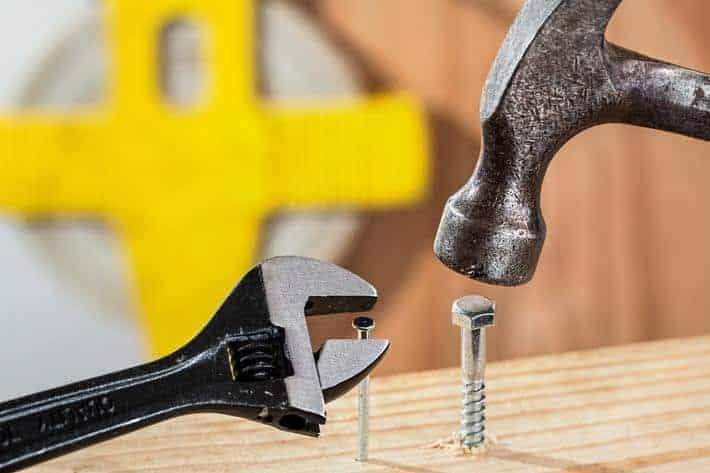 When bathroom fixtures break it can be stressful. Repairmen can be expensive, sometimes it is best to do the repairs yourself. If you need emergency cash, consider looking into a small, secured loan, but first, how much will you need?
Like any problem, it's best to figure out if broken bathroom fixtures are serious or minor. Ask yourself these questions before calling up a pricey repairman:
Will it do long term damage to the rest of my home?
What can I do to fix it without help?
How long can I put it off before I could fix it?
Is it an essential part of my daily routine?
Now even after you ask yourself these questions, you still may be wondering what constitutes a serious problem and what bathroom fixtures you break that should be replaced or fixed.
Here is just a comprehensive list of general bathroom fixtures that you may or may not have to worry about.
Bathroom sink: Exterior damage to the sink can end up being interior troubles with the plumbing, so it's best to be able to fix any part of the sink—especially since you wash your hands a lot when you're in there anyway!
Cabinet: Whether it holds important medication or brand-new hair gel, cabinets are relatively easy to fix. However, any major damage that makes the cabinet dangerous, especially if it's above you, should be replaced as soon as possible.
Toilet: The center piece of any bathroom, cracked porcelain or other damaged exteriors of your throne should always be fixed by your toilet manufacturer. Be sure to see if you have a warranty on your toilet to avoid costly repairs if possible.
Any kind of bathroom plumbing: The pipes and drains of your shower and sink are likely to degrade at some point, which means either a leaky faucet or water not coming out! Always be sure to spot problems early in any of your plumbing and consult an expert when necessary.
Shower head: You most likely use your shower often; personal hygiene is important. Keeping your shower clean and in working order should be just as important. Any grime or rusting should be considered serious, especially if it dilutes the function of your shower.
Towel hook: One of the more minor and more cheaper things to replace, the towel hook usually takes a few nails to bring back together, so don't prepare too much help to bring it back together.
Bathtub: Chipping and discoloration of your bathtub comes with use and age, but always be aware that major damage can create fatal trips when walking out or in your bathtub.
Mirror: Another dangerous bathroom fixture that deserves your full attention is a cracked mirror. It's not just 100 years of bad luck, it's also a hazard of glass falling on your floor, or worse. Consult with a professional as soon as possible.
Lighting: Unless you're a bat or nocturnal animal, shower or baths in the dark can be just as dangerous as a broken tub or sink. Always be sure to change a few light bulbs when they die out for the best possible lighting in your bathroom.
Now that you have a good idea of what should be replaced or fixed in your bathroom, let's see how we swirl repair costs and estimates, as well as how emergency cash from title loans can help you get these fixed. But what are title loans? Title loans are a fast way to get cash, especially if you get one from LoanMart1. Before we give you more info on title loans, here is how you can estimate bathroom fixture costs.
Estimating the Repairs of Bathroom Fixtures
How much will repairs to bathroom fixtures cost? Let's take a look at 3 likely replacement of bathroom fixtures that are in your home:
Toilet: The national average of installing or replacing a toilet is at $370 but can typically range from $218 to $523.
Bathtub: According to HomeAdvisor, the average cost to install a tub is $2,838, but typically range from $1,000 to $4,500. The bathtub itself, on average, has a lower cost that range from $200 to $2,000 or more. All in all, expect for a replacement tub with installation to range from $5,000 to $6,000.
Sink: When it comes to sink styles, there tend to be a variety of sinks to choose from. Based on the cost of sinks from stores like Home Depot and Ikea, the typical range looks to be from $211 to $564, which includes installation.
What about the plumbing of most bathroom fixtures? Average replacement costs of all plumbing in a 1,500 square foot home is between $8,000 to $10,000, so expect half of that total or less depending on service charges and the plumbing repairs done.
But how do you get repairs from a professional for bathroom fixtures? It's just a call or quick away! However, expect competitive prices and other factors that could increase your bathroom fixture repair budget.
How to DIY When Repairing Broken Bathroom Fixtures
Now maybe you have some fears of being overcharged by your handyman, or even getting the worst service that could damage your bathroom fixtures even more! Not to worry, many bathroom fixture repairs like plumbing can be some of the simplest to fix.
Professional help or doing it on your own is a decision that may be a costly endeavor either way that depends on the severity of the damage and how you are looking to replace it. So, ask questions, do research, and always look for the best deal on your budget!
When in need of additional funding to replace a broken bathroom fixtures, title loans may be a favorable option. Car title loans from LoanMart may be a great way to get essential funding without all the hassles that can come with traditional lenders.
One of the best things about car title loans from LoanMart is that they can be fast and efficient. You could even receive title loans as soon as the next business day3!
Check out our application and see how you can use emergency money from a title loan to pay for a new or repair bathroom fixtures!