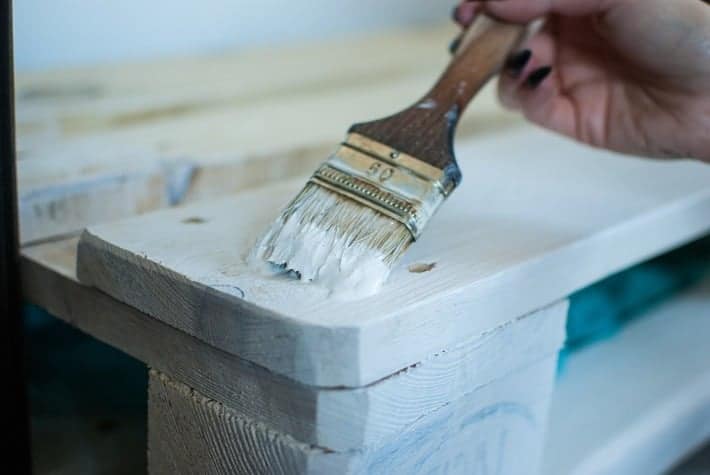 Replacing broken furniture can be narrowed down to three easy steps:
Assess
Plan
Switch
Before we explain these steps, consider using that emergency cash from title loans to pay off these replacements. What are title loans? Title loans from LoanMart can be a fast and easy way to get cash. Before we talk title loans, here are those steps when replacing furniture.
For "assess," you ask yourself the following questions about the furniture:
What and where is the damage?
Is it noticeable to me and others?
How serious is the damage?
How will I dispose of the broken furniture?
Can the damage be repaired?
Once you answer the following, your decision goes to a "plan," and you can search around the web, local furniture stores, and even local woodworkers to either purchase replacement furniture or get the repairs you need for your broken furniture.
The "switch" step applies if you have decided on replacing your broken furniture with a replacement and is the act of switching between the worn and the new.
It's as simple as that! But how much does replacement furniture typically cost?
Well, depending on the type furniture you intend on replacing, prices vary a lot. Do you want furniture that's new or old?
Before we discuss the best way to buy cheap furniture, let's go over some average costs and price ranges for common furniture:
Dining Room Set: Most dining rooms comes with different types of furniture. Replacing an entire dining set of tables and chairs ranges from which could be categorized as the following:
Chairs: Chairs come in a variety of styles and uses, but most single chairs are between $10 to $80 for replacements. However, this again depends on quality, construction and materials used for the chair. However, if you are looking to replace a set of chairs for a dining room table, expect your costs to come up to the hundreds for a set of chairs.
Table: Tables for the most part could run between $50- $150, but expect to pay more for high quality tables for dining rooms, and a little less for coffee tables or smaller furniture found in the living room area.
Couch: On average, a replacement couch may run from $35 to $200, which of course depends on what kind of couch you're looking to get.
Beds: Most bedroom furniture includes things like the bed frame, night stands, and a dresser. On average, most people spend $2,050 for all three of these accommodations. For the bed (which is typically the set of a mattress and a bedframe) might run you anywhere from $50 to $300.
Desk: A desk used for things like work or for your computer has a price range between $25 to $100.
Now that you have a rough idea of what to expect to pay for replacement furniture, it's time to talk about furniture installment.
Doing it yourself may be free, but could also be time consuming. When hiring a furniture installer, expect less time replacing, and more time figuring out where you want to make the "switch."
According to PayScale, furniture installers in the United States earn an average of $14.61 per hour, but also be mindful of other fees that may be added depending on the type of furniture that is being installed.
Furniture for cheap
Buying cheap furniture can be made simple thanks to smartphones and the internet. Apps like LetGo, OfferUp, Depop and even Facebook have saturated the used buying market by storm.
But be mindful of scammers that may take advantage of "too good to be true" prices and may take your money without a second thought. Here are just a few tips to make your used furniture shopping safe and scammer-free:
Always check photos: If there is just a single picture of the replacement furniture, be careful! Trustworthy owners are more likely than not to show off multiple pictures that ensures that their used furniture does not have its own kind of damages.
Communication is key: Don't be afraid to ask questions about what you are planning to buy. Nothing is ever final, and you can change your mind if you feel that the owner is withholding information about their furniture.
Meet-up responsibly: Most apps have you meeting up with the owner to exchange cash and the product, but you never know who you'll be meeting up with. If you feel unsafe, try to have the owner meet you in a public space, or bring a friend to the exchange.
Negotiate wisely: Negotiating a price is fair game in most of these apps. If you're courteous and kind, you and the owner can communicate a fair price on the furniture that is beneficial for both parties.
Cheap furniture options are everywhere online, so the best choice to replace broken furniture can be an easy process for everyone, even for those on a strict budget.
How Can I Fix Broken Furniture?
Now maybe you have some fears of being overcharged for furniture installment, and maybe that used couch cannot replace your old reliable couch! Not to worry, replacement furniture doesn't have to be the answer if damage to your broken furniture is minor.
However, keep in mind that it may cost you more in the long run depending on the severity of the damage, especially if you are not typically the woodwork type of person for the job.
This includes buying your own tool set, supplies, and even parts of the broken furniture that need to be removed and replaced with new ones.
Professional help or doing it on your own is a decision that may be a costly endeavor either way. So, ask questions, do research, and always look for the best deal on your budget!
When in need of additional funding to replace broken furniture, title loans favorable option. Car title loans from LoanMart can be a great way to get essential funding without all the hassles that can come with traditional lenders.
One of the best things about car title loans from LoanMart is that they can be fast and efficient. You could even receive your car title loan funding as soon as the next business day3!
Not to mention you can get a handful of LoanMart benefits with our title loans:
Competitive rates: At LoanMart we work hard to make sure our rates stay competitive for each customer. We'll also work with you to customize a payment plan that fits your lifestyle.
Three Day Peace of Mind † : Not sure about getting an auto title loan? No problem. LoanMart lets you try a loan for 3 days without being locked in. You can return the money if you change your mind during this time—don't worry, we won't take it personally. If you do decide to return your auto title loan, we will waive the application fee and other charges that were associated with the loan so it'll be like you never had it.
Dedicated Customer Service: Our whole team is committed to making your experience with LoanMart convenient for you. This is part of the reason we offer our loans online. It is possible to complete the entire loan process online from the comfort of your own home or office. But just because you can do everything online doesn't mean you can't work with real people too. We're only a phone call away. We make it quick and easy for customers to talk to us and see if they might qualify for our loans. It is completely free to check, with no obligations. Our great communication doesn't stop once you've signed a loan either. We are here every step of the way.
Check out our application and see how you can use emergency money from title loans to pay for replacement furniture!