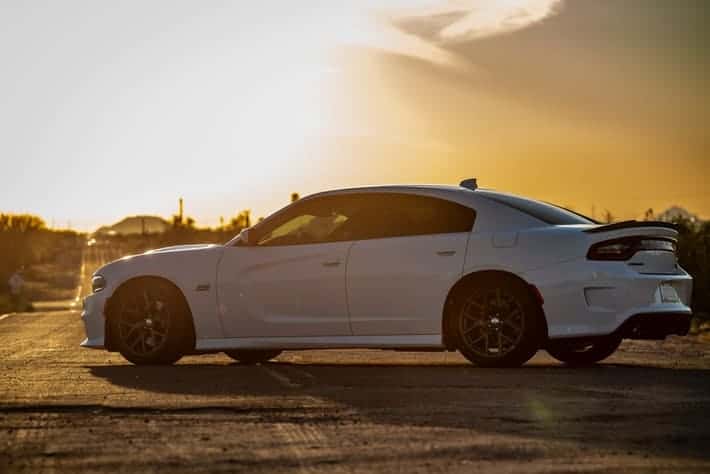 How to Get a Car Title Loan with Bad Credit in Bartlett, Tennessee
Are you struggling to find good, trustworthy funding options in Tennessee because you don't have perfect credit? It's understandable because sometimes financial help can feel limited when you have bad credit history. But you may not be out of options!
Title loans marketed by LoanMart could help you acquire a car title loan despite bad credit in Bartlett, Tennessee1! Keep reading to learn more about credit and how it affects eligibility for funding.
Understanding Credit and Title Loan Eligibility in Tennessee
Why may lenders reject individuals based on their credit? What does your score even represent? The credit system was originally created by FICO to measure the amount of risk that potential borrowers pose to lenders based on their past financial habits. This is why a lot of lenders tend to steer clear of working with individuals who have bad credit.
Your three-digit score is calculated through five separate components:
Your payment history (35%)
The amount of debt you owe (30%)
Age of your credit (15%)
Mix of credit types (10%)
New credit (10%)
This score is meant to give lenders an idea of your reliability and financial responsibility. No reason to worry, though, there may still be plenty of loan options for those with bad credit. Keep reading to learn more.
Common Loans for Those with Bad Credit in Bartlett, Tennessee
Home Equity Loan
If you own a home, then the equity of that property could help you secure a loan worth a substantial amount. You could use your house to take out a home equity loan or line of credit. These kinds of loans use the equity in your home as collateral for the amount of money you borrow. Since it is secured using your property as leverage, your credit is less consequential.
Credit Union Loan
Instead of going to a bank to get your standard personal loan, you could try going to a credit union instead. Some credit unions have more lenient requirements and can be far more flexible when it comes to approval. Credit unions might be especially willing to work with you if you can offer some additional assurance like a cosigner, collateral, or great references!
Payday Loan
A great option for funding, particularly for individuals with bad credit, is a payday loan. These are short term loans that use a postmarked check as an assurance that they have enough money to pay back the loan on time. But one of the cons of this type of loan is that they have very short repayment terms (2 weeks) and they offer low loan values. Not only that, but the interest rates can be pretty pricey.
Car Title Loan
Car title loans work well for subprime borrowers. And unlike payday loans, car title loans come with a lot of desirable benefits. They use the borrower's car title as collateral for the loan. So, instead of just using your credit score as the main qualifying factor, car title loan eligibility depends on the value of the vehicle and your ability to repay the loan.
The Pros of a Car Title Loan in Bartlett, Tennessee
There are plenty of amazing positives for picking an auto title loan for your funding needs rather than another type of loan. First, not all other loan options are available to those with bad credit. Not everyone owns a home or can be approved by a credit union. And payday loans can end up being pretty pricey. Car title loans are a budget-friendly alternative that could offer fast funding, various benefits, competitive rates, and more.
Title loans serviced by LoanMart, offer incredible competitive interest rates and high approval rates for residents living in Bartlett, Tennessee. You may be able to get the funding you need far quicker than you would with other loans–possibly the same day1!
Once you are approved for a title loan in Tennessee, title loans serviced by LoanMart will sign onto your car title as a lienholder. Once you've repaid the loan, the car title is returned to you! Best of all, you can keep driving your car while making loan payments!
Tennessee Residents with Bad Credit Could Apply for a Title Loan
Now that you know how you may be able to get a car title loan with bad credit in Bartlett, Tennessee, you can start the inquiry process with title loans serviced by LoanMart! Tennessee residents get amazing advantages when they choose title loans serviced by LoanMart.
Here are just a few examples of the numerous perks available:
Competitive interest rates
Affordable monthly payments
5-minute online inquiry process1
No hidden fees
Unbeatable customer service
Possible same day funding1!
To be approved, start by filling out the simple online inquiry form today!