How to Get Emergency Cash in Florida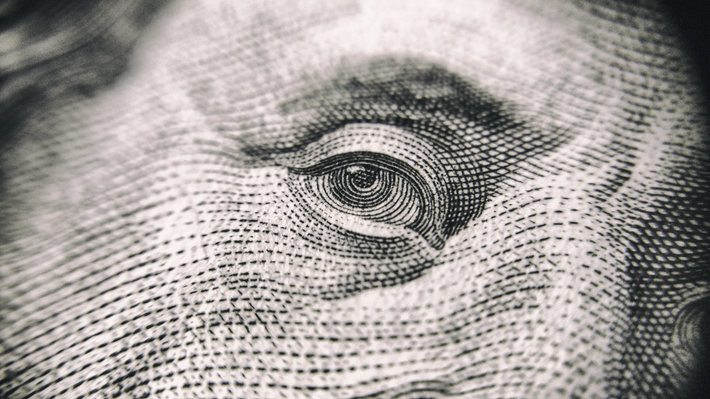 If you're a resident of Florida and you find yourself strapped for cash, you may be asking yourself: how can I get emergency cash in Florida? You may be inclined to turn towards options like a payday loan, but the obvious answer isn't necessarily the right one. A payday loan could quickly get you the money you need, but they can also come with limitations and a hefty price tag. Not to mention, borrowers are often required to repay the money within a very short timeframe. (See the Florida Office of Financial Regulation for more information.)
Before you make any decisions, make sure you're dealing with a lender that is licensed in the state of Florida. It might be tempting to apply online, but if your lender is out-of-state, your legal options might be limited. You may need to go to a physical location where you can see their license (it should be clearly displayed) to ensure you're dealing with a legitimate lender.
Loan Restrictions in Florida
You should also know the state of Florida restricts a payday loan to $500 or less. On top of that, if you already have a payday loan, you probably won't be able to get another. In Florida, a database is kept by the state of all active payday loans, and you will not be allowed to have more than one open loan at a time. This can be inconvenient if you find out your financial situation has changed, and you need more cash than you originally intended.
If you just paid off one loan and are looking for another, you'll need to wait 24 hours before borrowing again. It's illegal for a lender to advance you more money so soon after paying off your previous loan.
The length of the loan is also restricted. A payday loan can't be for less than seven days and can't last more than 31 days. This prevents the lender from rolling over the loan (and the charges) and protects you from paying more for the money you've borrowed.
Using Alternative Loans in Florida for Emergency Cash Can Be Expensive!
How much will a payday loan cost you when you need to get emergency cash? Florida state law restricts the finance charge (the cost of borrowing money) to 10% for the term of the loan. Lenders can also charge a verification fee, but this is restricted to $5 for each payday loan.
For example, if you need $500, your finance charge could be a maximum of $50 (10% of the $500 you're borrowing) and your verification fee could be an additional $5. This brings your total payback to $555.
Let's say this isn't a problem. What are the next steps? If today's the 1st of the month and you know you're getting paid on the 15th (fourteen days from now), you'd write the lender a check dated the 15th for $555 ($500 borrowed, $50 finance charge, and $5 verification fee.) The lender would then keep the check and deposit it on the 15th – when, theoretically, your paycheck would be deposited.
While this is straightforward in principle, in practice there are several potential pitfalls:
$500 may not get you far! If you need more money, you'll need to look elsewhere since you won't be able to get another payday loan until you've paid off this one!
You can't extend the loan term past 31 days. If you don't pay off the loan when it's due, you have a 60 day grace period—but options may be limited.
Other Emergency Cash Options in Florida
Unfortunately, borrowing from family and friends might not be an option. Maybe they don't have money to spare, or maybe you feel uncomfortable asking for money. Whatever the reason, friends and family aren't always an option to get emergency cash in Florida.
For many, the bank isn't an option either. Banks typically only lend to borrowers with excellent credit and, ironically, they're only willing to lend to those who don't actually need the money! Those well-qualified borrowers may have savings or credit cards they could use instead – but not everyone has those options.
Banks often take too long too. Applying for a bank loan might only take a few minutes, but potential borrowers then have to wait weeks for a final decision. Most people can't wait that long!
So what's the solution for finding emergency cash in Florida?
Title Loans Serviced by LoanMart – No Hassle, Emergency Money in a Hurry
If you're a responsible borrower who's frustrated with the bank and need emergency cash in a hurry, a title loan can be a good option to consider. Fortunately, there's now a less expensive, customer friendly title loan option available for residents in Florida.
Title loans serviced by LoanMart may help you receive the fast cash you need without all the problems of a payday loan or the stumbling blocks of the bank1.
Convenience: Need the convenience of an online inquiry without the hassle of driving to a store? You can apply for a title loan serviced by LoanMart from the comfort of your home! Plus, you have the option of having the money deposited directly into your checking account or picking up the funds at your local MoneyGram in Florida1.
Longer Repayment Terms: Need more than a month to pay back the loan? Title loans serviced by LoanMart potentially give you years to repay the loan in full. Want to pay it off sooner? No problem! There are no prepayment penalties, so you can pay off the loan at any time additional fees or charges.
Fast Process: Need money urgently? Title loans serviced by LoanMart in Florida could give you a loan decision in minutes, and the emergency funding you need within 24 hours or less!1
When someone is faced with a financial emergency, it often seems as though no one is willing to help. You deserve a chance, and a title loan serviced by LoanMart might just be the emergency cash solution you need1.
Call or visit the website to learn more and apply for the money you need today1!