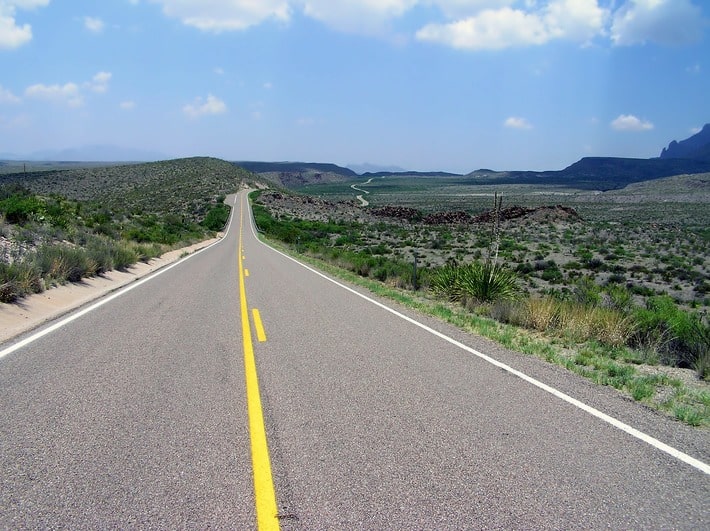 The need for emergency funding can happen at any time, even when you're out of state. If you have ever had something like a medical emergency, a sudden need for car repair, or another type of unforeseen crisis happen when you are away from home, you may know how much of a struggle trying to find quick, convenient financial assistance can be.
LoanMart is here to help you! LoanMart may be able to fund you for a fantastic deal on a car title loan, even if you are out of the state you live in1!
You may be able to receive funding in person as long as the state you reside in, and the state where you are currently seeking a title loan both allow this type of financial assistance.
But what if the state you are in doesn't allow car title loans?
What if the state I'm in does not allow car title loans?
If you live in a state that allows car title loans but are traveling in a state that does not allow car title loans, it may still be possible to receive funding1.
LoanMart car title loans are convenient because you can do them almost exclusively online. You can inquire about a loan online, speak with a LoanMart representative over the phone, and receive your funding electronically!
LoanMart is here to help you, wherever you are. If you have any questions about LoanMart car title loans, check out our information page, or call us at 1-877-787-4923.
How to Get a Title Loan Online
If you are looking to get a car title loan but are not in the state that you normally reside in, LoanMart still may be able to help you1.
With a streamlined 3-step process, LoanMart may get your funded for a great deal on a car title loan. Here's how it works:
Send us your information
Go online to our homepage, or call us over the phone at 1-877-787-4923 and answer a few questions about your financial history and your car.
Send in your documents
Upon approval, your LoanMart agent will request a few documents from you. The sooner you send them in the sooner we can get you funded!
Receive your money
Pick up your LoanMart car title loan money in a way that is convenient for you, you can:
Receive your money through electronic deposit
Pickup your money at your nearest MoneyGram location
Have your money wired to you
What documents do I need to get an Out of State Title Loan?
In order to proceed with the car title loan process, LoanMart will need to verify a few items of information. We just need a few simple documents, here are the basics we will ask for:
Government issued photo ID– Something like your driver's license would work perfectly. If you have driven to your out of state location, you probably have your driver's license handy. If you do not have your driver's license with you, you could also use something like a FOID card, a passport, or a state issued photo ID.
Proof of residency – In order to verify residence, we need an important piece of mail, a lease, or any official document that has your name and address on it. If you do not have any physical copies of your mail, or lease with you, you may be able to find documentation over the internet—such as a bank statement or credit card bill with your name and address on it.
Proof of income– LoanMart needs to verify that you have a steady stream of income coming in, that is how we set you up for success with your monthly installments. You can use your paystub, bank statement, disability, social security, or many other forms of income to satisfy this requirement. If you don't see your source of income listed here, talk to your LoanMart representative for other options.
Several photos of your car– You don't have to drive your car all the way to us just so we can verify it. LoanMart can verify the condition of your vehicle through a few simple pictures. You can even take the pictures straight from your cell phone or mobile device and text them to us at the number 1-818-315-8741.
Title to your vehicle with your name on it – If you cannot locate your vehicle title, or if your name is not the only one listed on your title, LoanMart may still be able to help you1.
What if I don't have my documents with me?
If you are traveling out of state, you may not have all the documents that you need to turn into your car title loan agent with you. If this is the case for you, there are some things you can do.
Have a friend or family member take pictures of your documentation, and then you can send it to us digitally
Have your documents faxed to us
Have a trusted friend of family member send in your documents