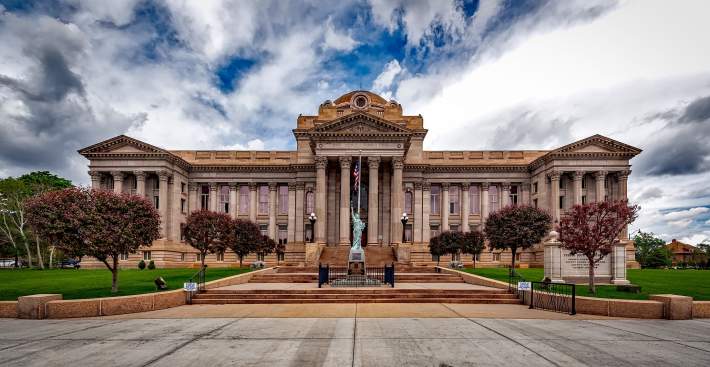 Title Loan Laws in Tennessee
Car title loans can be an easy and relatively painless way to get cash quickly, but before signing on the dotted line, it's important to understand the laws in Tennessee. The state introduced these laws to protect consumers, and reviewing them can help you make better financial decisions. Here is more information on auto title loan laws in Tennessee. Details will also be provided on an exclusive kind of title loan, a title loan serviced by LoanMart.
What Should You Know Before You Apply for an Auto Title Loan in Tennessee?
Here are a few things that you should know even before applying for a title loan in Tennessee:
How Does an Auto Title Loan Work?
Put simply, a title loan is a way of borrowing money using your vehicle as collateral. A lender will figure out the value of your vehicle, and then make an offer based upon how much it's worth, along with your income. Since you're using your vehicle to secure the loan, your credit score doesn't play a large role in the approval process, making title loans a popular choice for anyone finding it difficult to borrow money from the bank.
Title Loan Lender Licensing in Tennessee
Firstly, before you even apply for a loan, make sure the lender is licensed. Each location must also be separately licensed, so if the lender has three offices in your city, they must each have their own license.
The license itself should be clearly visible – in other words, you shouldn't have to ask to see it! Look for it on a wall or other prominent location, and make sure it's valid. Licenses expire on December 31st and must be renewed every year before that date. No one can give you a loan without first having a valid license.
If you want to verify a lender's license, you can visit the Department of Commerce and Insurance online.
What Happens When You Apply for a Title Loan in Tennessee?
Firstly, the lender will probably want to inspect the vehicle to find out how much it's worth and how much they can lend you. If you're approved, they'll need to record the year, make, and model of the vehicle, plus the VIN and license plate number.
They'll also need to record your name, address, date of birth, and a description of your physical appearance. You'll also need to provide a photo ID and the lender must record what type of ID was used and it's number.
What Happens After You Take Out a Title Loan in Tennessee?
Here are some details to know about title loans after taking them out in Tennessee:
Returning the Money—In the state of Tennessee, the law provides you with one business day to return the money if you change your mind. In that situation, you're only required to return the money given to you and the lender can't charge you any interest.
Be aware that, according to the Title Pledge Act, a "business day" means any day the lender is open for business. In other words, if you borrow the money on a Friday and the lender is open on Saturday, you have until the lender locks up on Saturday to return the money. Monday would be too late.
Repossession—If you don't pay, you lose any claim to the vehicle and it becomes the lender's property. At that point, the lender can sell the vehicle within 60 days or dispose of it as they see fit. If the vehicle is sold and the proceeds used to pay off the debt, you're entitled to receive any surplus that might be remaining.
That being said, most lenders will be more than willing to work with you as repossessing a vehicle can often be problematic. In its 2018 annual report, the Department of Financial Institutions found that 90% of borrowers were able to keep their cars.
Why Choose a Title Loan Serviced by LoanMart in Tennessee?
A title loan serviced by LoanMart is a unique kind of title loan funding. Along with flexibility and speed, these loans provide all kinds of benefits for residents of Tennessee:
Competitive Interest Rates
Transparency
Low Monthly Payments 
An Easy Approval Process1
To get started with a title loan serviced by LoanMart in Tennessee, head over to the online form and fill it out. From there, you could have funding in as little as 24 hours1! If you don't live in Tennessee, click here to learn more about title loans in Columbus or click here to learn about car title loans in Lexington.