What Documents are Required for Title Loans in Tennessee?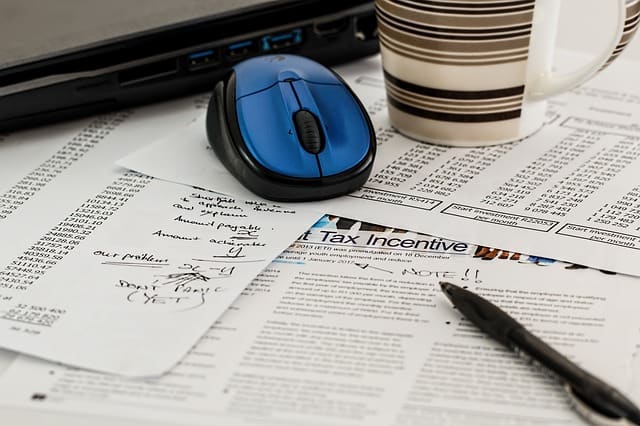 A title loan is a unique type of loan, which uses the equity of a vehicle to make funding available. Many people look to title loans because they make the funding process simple and easy. If you are a resident of Tennessee, and are thinking of applying for a title loan, then you'll need some documents on hand.
Here is some information on the different documents that a title loan applicant will need, along with information on a unique kind of title loan known as a title loan serviced by LoanMart.
What Kinds of Documents Will I Need for a Title Loan in Tennessee?
When inquiring for a title loan in the state of Tennessee, there are going to be a few documents that you will need to have.
Here is what most lenders will ask for:
Documents That Verify a Person's Identity
Many lenders will ask for at least one form of government-issued identification. This requirement can generally be met by providing a valid driver's license, passport, state ID, or military ID. Also, the potential lender will need to know how to get in contact with you. For this reason, proof of residence will also be required. Documents like a utility bill or lease/mortgage information will work. In addition to all these documents, lenders will most likely ask that you provide at least two professional references.
Documents That Verify a Person's Income
Lenders will need to make sure that any money that is given out can be repaid by the borrower. Title loan eligibility is pretty flexible, but information on income will be needed to determine the loan amount and other details of the loan. In order to verify an applicant's income, a lender will need to see bank statements or up-to-date paystubs.
Documents That Verify Details of the Vehicle
Because a vehicle will be involved as an asset with title loan lending, documents involving the vehicle will be necessary. In this case, most lenders will need to hold onto the car title until the end of the loan. Additionally, lenders will need to do some type of vehicle inspection. A vehicle inspection can be done in person, by completing an online checklist form, or by submitting pictures of the vehicle to a loan agent.
How Do These Documents Work with the Title Loan Process in Tennessee?
Sending in these documents will usually be required after the initial questionnaire. Lenders in Tennessee will then analyze them and make a final decision on eligibility for the loan.
Here are some details that many lenders will look at when trying to determine eligibility:
With title loans, the value of the vehicle will largely determine the amount of the loan. And so, the vehicle will usually have to be worth a certain amount in order to qualify for a title loan.
The Applicant's Ability to Repay the Loan
This requirement will factor in details like income, an applicant's monthly expenses, and the amount of existing debt someone may have. By reviewing all of this, a lender will get a good understanding of what an applicant can comfortably pay back.
Why Choose a Title Loan Serviced by LoanMart for Funding in Tennessee?
A title loan serviced by LoanMart in a unique kind of title loan that has the standard benefits of a traditional title loan and so much more!
Here are a few benefits that make title loans serviced by LoanMart so unique for residents of Tennessee:
Competitive Interest Rates
Title loans serviced by LoanMart have incredibly competitive interest rates compared to other similar types of loans.
Flexibility Throughout the Process
Title loans serviced by LoanMart know that flexibility is an important factor for borrowers. That is why flexibility is provided with every step of the title loan process—from the inquiry to repayment. Not to mention, borrowers could receive loan terms that last years1!
Honesty and Transparency Throughout the Process
With a title loan serviced by LoanMart, an applicant can rest assured that they will know exactly what they are signing up for. Loan agents attempt to keep loan details as clear and concise as possible. Along with that, there are no hidden fees when it comes to title loans serviced by LoanMart.
To get the title loan process in Tennessee started, head over to the informational webpage to fill out a short inquiry form. From there, a loan agent will contact you to discuss pre-approval.
When thinking of obtaining a title loan in Tennessee, you'll need to have some documents with you. The great thing is all these documents are easy to obtain, and most people have quick access to them!