What Types of Cars Qualify for a Car Title Loan in Tennessee?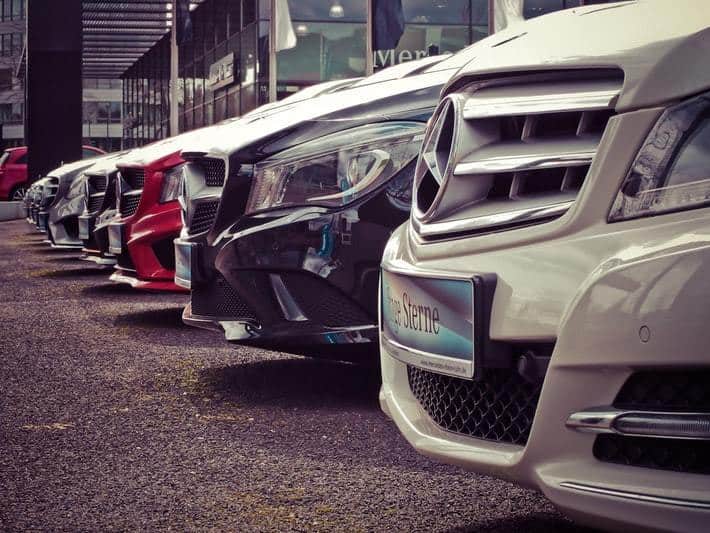 Staying on top of your finances can be really tough sometimes, especially when you are hit with big surprise bills. Those unexpected expenses roll around once in a while and it's hard to know what to do if you don't have an emergency fund stashed away. If you live in the state of Tennessee, it might be worth considering getting a car title loan.
If you are thinking about applying for a title loan, you may be asking the question: what types of cars qualify for a car title loan in Tennessee? This is a good question because some title loan options refuse to accept certain types of cars.
Title loans marketed by LoanMart accept many types of cars for a car title loan in Tennessee1! Learn more below.
Getting Approved for a Car Title Loan in Tennessee
So, how do car title loans work? They are essentially a secured installment loan that utilizes the title of your vehicle as collateral for the money borrowed. Title loans serviced by LoanMart use two very simple qualifying factors to determine whether you can be approved for a loan. Instead of limiting the kinds of cars that qualify, they determine eligibility by the equity of your car and your ability to repay the loan1.
The Value of the Car
Whether you get approved for the title loan and how much you get approved for largely depends on the current equity in your vehicle. Title loans serviced by LoanMart figures out the worth of your car through the following:
The year
The make
The model
The style
The mileage
The current condition
Usually, these details are confirmed through an in-person vehicle inspection, but all that title loans serviced by LoanMart need to verify this vehicle information is:
The qualifying title of the car
Photos of the front, back, both sides, VIN, and odometer reading of the car
The Ability to Repay the Loan
Within the qualification process, title loans serviced by LoanMart will also ask for proof of income. This can be shown by providing certain documents to the loan agent. Income can be earned from various sources, not just a traditional day job. For example, the following could be used as proof of income for a title loan serviced by LoanMart:
Paystubs
Pension documentation
Social Security account statements
Tax records
Disability checks
Typical Types of Cars that Qualify for Funding in Tennessee
Title loans serviced by LoanMart accept all types of cars for car title loans. What really matters in the approval process is how much equity is in the vehicle and the borrower's ability to repay the loan in a timely manner.
These are common makes and models typically used to acquire a title loan serviced by LoanMart in Tennessee1:
Honda Accord
Ford Escape
Subaru Outback
Honda Civic
Toyota Tacoma
Ford F-150
Honda CR-V
GMC Sierra 1500
Toyota RAV4
Chevrolet Silverado 1500
Nissan Rogue
Toyota Corolla
Kia Optima
Ford Edge
Jeep Wrangler
Land Rover Range Rover
Nissan Rogue
Ford Taurus X
Toyota Celica
Volkswagen Jetta
Advantages of Working with Title Loans in Tennessee
Low Monthly Payments
If you work with title loans serviced by LoanMart in Tennessee, you can expect very affordable monthly payments that fit into your budget without additional stress.
Flexible Loan Terms
Many title loans require borrowers to pay off the loan in less than a year which can be very stressful. This could make the monthly payments unnecessarily high. But when you work with title loans serviced by LoanMart instead, you could get long terms to pay down the full balance!
All Online Process
Title loans serviced by LoanMart are incredibly unique because they have a completely all online qualification process for approval. This means you can apply for a car title loan online and get approved without ever having to leave the comfort of your home1.
Convenient Funding
Convenience is key when it comes to working with title loans serviced by LoanMart in Tennessee. It's possible for you to get your approved title loan money through various methods. Depending on what your needs are, you can get your money through wire transfer, direct deposit, through the mail, or in person at your local MoneyGram location!
So, what are you waiting for? Apply online today or call to speak to an agent!