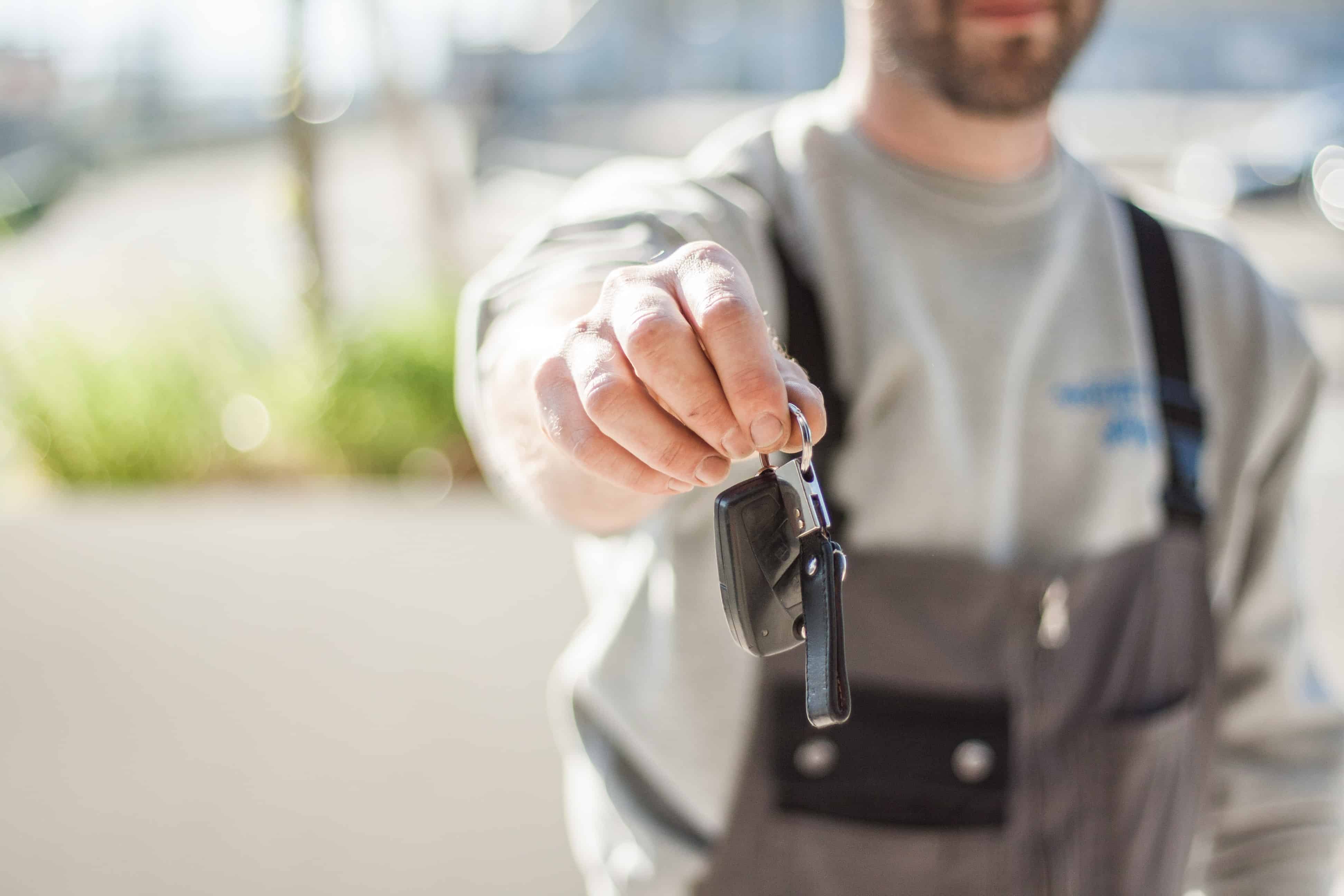 When do I Get my Car Title Back after Paying off my Loan in South Carolina?
A car title loan is a loan where a vehicle's title is put down as collateral. In the state of South Carolina these types of loans are legal. Because of this, a resident of South Carolina may be able to get a car title loan from LoanMart1. Getting a car title loan in South Carolina can be a quick process. While some borrowers are in the beginning of the process of a car title loan, others may be close to complete repayment. When the car title loan is paid back the lender removes themselves from the vehicle's title. A borrower may be curious about the time it takes for a lender in South Carolina to complete that final step.
Car Title Loans in South Carolina:
Car tile loans from LoanMart in South Carolina work similarly to other states. There are few things that LoanMart asks for when giving out a car title loan in every state it services:
A Government-Issued Photo ID (Driver's license, passport)
A Lien-Free Title
Proof of Income (bank statements, paystubs etc.)
Vehicle Inspection-(Pictures of the vehicle, in person, online etc.)
There are a couple things that vary in the state of South Carolina compared to the rest of the United States:
LoanMart may be able to provide borrowers a loan ranging from $1,100 – $50,000 in South Carolina1.
It is a good idea to thoroughly read and understand exactly what the car title loan's contract says. This contract loan will have all of the important information a borrower needs to successfully meet its requirements. This includes, how much is being paid back and the conditions in which the lender will remove themselves from the car's title.
What Happens in South Carolina After I Have Paid Back My Car Title Loan?
Once a borrower in South Carolina pays back the loan, the lender will then work with whatever terms that were in the specific contract. They will then use those as a guide to remove themselves from the title. In most states including South Carolina, this can be done with most lenders in about fifteen business days (or sooner).
What is the Process of Removing the Lender from the Car's Title?
Once the loan is completely repaid the lender will release the lien on the title. The borrower can then go to any South Carolina DMV (Department of Motor Vehicles), and fill out an auto title transfer. There a few ways that the lender can release a vehicle's title:
They can release it electronically (if the title is electronic)
They can complete the lien release section on a title certificate
They can submit an official letter with the information about the title
Once this done the DMV will process the information and the borrower should have their title lien-free again. In South Carolina the mailing address for the DMV is:
Department of Motor Vehicles
P.O. Box 1498
Blythewood, SC 29016
When Going the DMV in South Carolina for A Car Title Transfer, Have These:
A Government-Issued Photo ID (Driver's license, passport etc.)
Fill Out an Auto Transfer
Documentation from your lender proving the loan was repaid (see above)
Proof of South Carolina Car Insurance
Payment for the title transfer (fifteen dollars)
Why Choose LoanMart For a Title Loan in South Carolina?
At LoanMart we offer convenience for every step of the car title loan process1. We have everything available online to get the process started. When a borrower is done repaying their loan we also have our own DMV processing team. This means that getting your title back once the loan is paid, will be much easier and quicker with us. We try and get you your title back as soon as possible from whatever date the loan is paid back. Here are a few ways to reach out to us and get started with a car title loan:
READ ALSO: title loans in Louisville
When looking at a car title loan in South Carolina it may be useful to understand the entire process. The process for this is similar for title loans in Ohio. Most people looking for a car title loan quickly learn about the first couple of steps. The end process of a car title loan has its own series of steps to learn about. Once the loan is completely paid off the borrower and lender have to once again work together to clear the lien on the title. It is the lender's responsibility to provide some type of documentation proving that the contract was met and the loan was paid. Once the borrower has that information they can go to any DMV in South Carolina and get the title transferred to themselves. In South Carolina it takes an average of fifteen days for the borrower to get their title back.