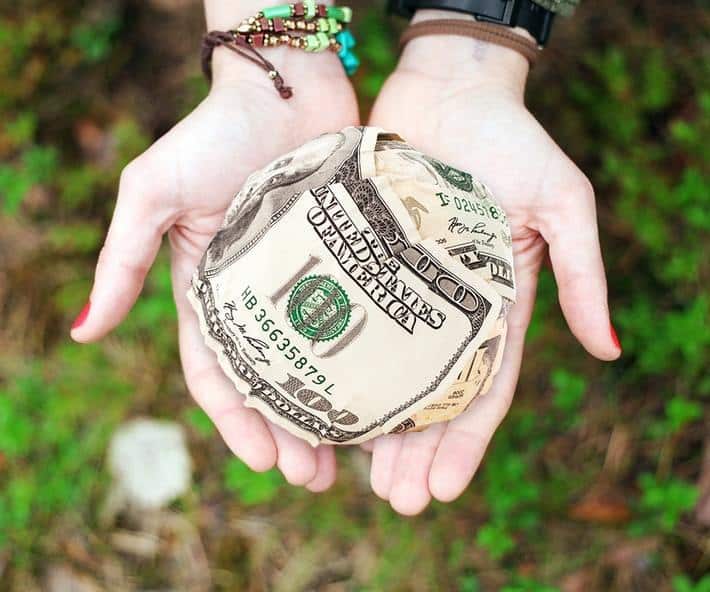 If you have bad credit and are looking for a loan you are probably wondering where to go or what to do. There may be some lenders you can go to if you have bad credit versus others. However because bad credit history follows you to a lender it may be difficult to get a traditional loan. There may be an alternative type of loan for people who have a poor credit score, called a title loan.
Good Credit Score vs Bad Credit Score
Generally a good credit score is considered anything above 640, anything below 620 can be considered a bad credit score. Before you even think about getting a traditional loan, you should familiarize and inform yourself about your credit score means to lenders. By doing this you get a reasonable estimate of what you can expect from lenders in addition, you may be able to protect yourself.
What happens when you have poor credit history?
Well, at a lot of places that may mean either being denied a loan or finding a co-signer. You might find yourself in the same circumstance even after you try your best to repair your credit score. However there are places out there, along with certain types of loans that may make it easier to get the money you need even despite your credit score.
An Alternative to Traditional Loans:
The best place to get a loan with bad credit, is to not think about where you can go, as for most kinds of loans, credit plays a huge factor. Instead you should think about what kind of loan you can get. There is a type of loan that differs from traditional loans in terms of factoring in credit, called a title loan. This can happen because the process of a title loan is completely different, it requires a vehicle. When taking out a title loan the borrower gives the lender their car title, and the amount given out on the loan is determined based on the value and condition of the vehicle (most places use Kelley Blue Book values). Here lies another advantage, because cars may be worth thousands or hundreds of thousands of dollars, and that value may translate into how much a borrower may get.
What are the Requirements for a Title Loan?
Generally there are a couple requirements in order to get a title loan at most places, LoanMart included:
Proof of income
A title registered with your name
Proof of residence
Valid Photo Government I.D. (you must be at least eighteen years old)
Several photos of your vehicle (the lender will give you specifics)
In addition to these requirements because of the role your vehicle plays, there are a couple requirements for it as well.
One requirement is that your car must be in safe, working condition
Another requirement is that the title of your car should be owned by you ( In other words if you had financed your car, or used a lender to buy your vehicle in the first place that should be paid off)
A good thing to know about these loans from LoanMart is that, even though the lender keeps your car title, you get to keep and drive your car while you pay back the loan. Title loans have a great advantage for people with lower credit scores, and may be a better alternative for many versus a traditional loan.
How do I Improve My Credit Score?
If you are still thinking about looking into any type of loan and have bad credit there are a few ways you may be able to improve your Credit.
Pay your bills on time
Keep balances on your credit cards low, maxing out your cards may poorly reflect on your credit score
Keep unused sources of credit open
Find a co-signer- once you do get approved for a loan or credit with a cosigner and pay back the loan responsibly this may help your credit score.
Manage how much credit you need- in other words do not go opening cards/other sources of credit if you do not need them.
Make a plan to pay off your debt- You can start small, like focusing on getting down one card/credit source at a time.
Credit controls so much of our financial agency and ultimately our freedom to grow. Whether it's you wanting to own your very first car, travelling to an exotic destination or you're taking the leap of buying your first home, a loan can help you with all of that. For most loans your credit score determines whether or not you may be approved.
Having bad credit may make getting access to extra funds very difficult. When looking for a traditional loan many people with bad credit may be discouraged since the process focuses so heavily on your credit history. However there is an alternative to a traditional loan, called a title loan. A title loan uses the variables of your income, your vehicle value and your ability to repay the loan instead of focusing on your credit score.
Because of this it can become a great alternative form of funds for people with a lower credit score. If you still are looking to improve your credit score there are practical steps you can take. Handling credit can be a process but it can be done with small steps. When looking for a loan with bad credit it helps greatly to be informed of what those score numbers mean for yourself, lenders and other businesses you may encounter.