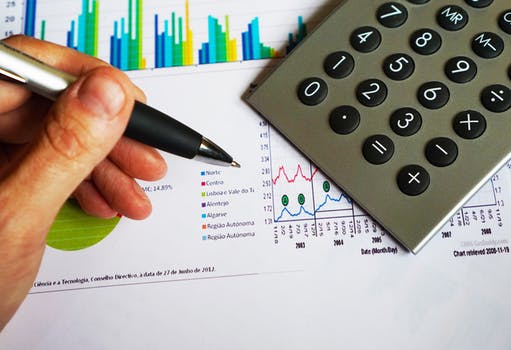 Am I Able to Receive an Increase on My Car Title Loan?
Yes! At LoanMart, you may be able to receive an increase on your car title loan. When you make six payments on time, you can ask for more money1 (state restrictions may apply)!
At LoanMart, we offer you the opportunity to get the cash you need while increasing your car title loan. Our title loans are based on the value of the car and your ability to repay the loan1. If you take a loan, and you make payments as agreed by our contract, you will stand a good chance to take out the maximum amount on a future car title loan. It is important to note that our car title loans range from $1,500 to $50,000 depending on the state in which you live. At LoanMart, we are committed to provide you with the money you need while creating the opportunity to increase your credit score.
Our car title loan amounts are sufficient enough to pay customers' emergency needs including:
Repair roof damaged by the storm
Pay rent
Pay off credit cards
Buy food
Pay services over weekend
Buy gifts for your loved ones
Pay vacation
And many other unexpected emergencies
LoanMart's Ideal Payment and Repayment Plan
At LoanMart, the process of approving the loan is simple and fast. You can access your loan within 24 hours from the time you applied. With LoanMart, you have the option of identifying your ideal payment and repayment plan. It takes 12 to 48 months to complete repaying your entire loan.
After going through the loan agreement, you will be asked to sign it in order to receive the cash. The borrowers are required to pay the principal and interest on the loan which has competitive Annual Percentage Rates.
Apply with LoanMart today and get an opportunity to receive the money you need and create your ability to receive an increase your car title loan1. The following is the ways of receiving and paying the loan at any of our LoanMart participating stores.
Pay by mailing a check to payment center
By phone with a credit or debit card
By electronic payments from a checking account
Pay online by MyAccount tab
Visit a payment location
Use the LoanMart App with your smart phone
Who Qualifies for an Increase on Car Title Loan?
At LoanMart, we allow people with any type of vehicle to apply for a title loan. Any person with a vehicle may be able to get an increase. You can qualify for a loan increase and receive thousands of dollars depending on your capacity to repay the loan within the time schedule1. LoanMart allows all clients to pay their title loan off early. That may help to apply for a higher car title loan. We have never turned away clients who want an increase on a title loan as long as they have cleared their preceding payments but if you just need a little more cash, just make six payments on time and ask your loan officer1.
However, your increase on your car title loan will depend upon the  value of the vehicle and the ability to repay the loan. You just need a few basic documents that prove the ownership of the car used as collateral to get cash. Thousands of car title customers have received an increase on their car title loans. Here are some of the ways people prove that you are ready for an increase:
Self-employment
Employment
Retired people
People with disabilities
And any other person on government benefits!
Features, Advantage and Benefits of Car Title Loan with LoanMart
We provide competitive rates on our loans because we give our customers the best deals.
LoanMart has a competent team of experts to help car title loan customers understand bad credit loan options and provide practical recommendations.
LoanMart is an established and credible car title loan lender. LoanMart provides car title loans to the individual with bad credit.
LoanMart employees are the competent experts in updating the background of current auto values of all types of brands and models.
How to Get Car Title Loans at LoanMart?
You must apply for a car title loan with LoanMart. The process of getting title loans in Tulsa and other cities is simple. If you have applied with us before, the process will be much simpler, and you can request an increase easily1. The fun thing about LoanMart is you can get a loan despite having poor or low credit scores. LoanMart has helped many clients from different walks of life to receive an increase on their loan. It is good to be a consistent borrower as it can help qualify for an increase.
The amount of your title loan at LoanMart depends on the value of your vehicle and the ability to pay back the loan. You will be requested to submit a few documents to prove ownership of the vehicle. Your vehicle will be evaluated to determine its equity, and how much it can qualify for.
The most important thing to demonstrate the ownership of the car and ability to repay to receive cash you need. Some of the document required includes;
A free and clear title to your vehicle
Proof of residence
Proof of the ability to cover payments
Valid driver's license or state – issued photo ID
Get Started with LoanMart
The Application process is simple and quick with LoanMart. We evaluate the value of your vehicle equity and use it as collateral to apply for the best Los Angeles title loans and title loans in other cities as well. You can start to apply for the loan through your computer, tablet, or smart devices using a secure website.
Our car title loans application forms are available on our website. It is simple to apply and once your documents are approved, the loan will be released to you within 24 hours3. You can call 1-855-422-7412!