Are Car Title Loans Predatory?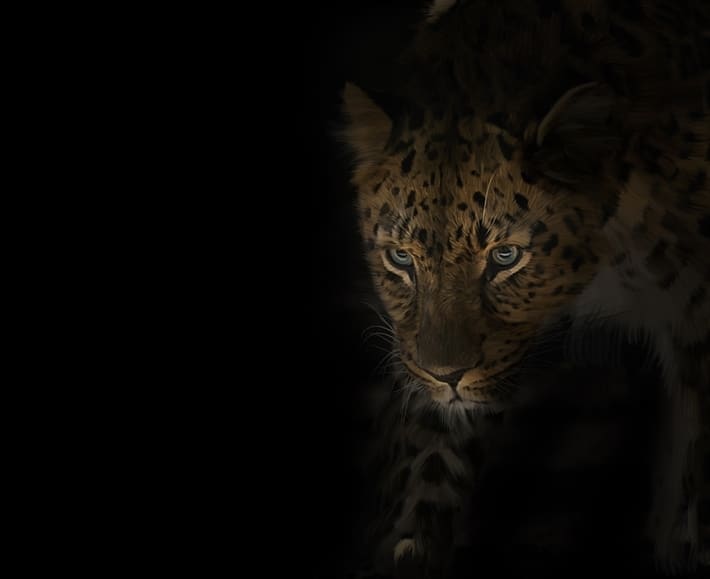 No! Car title loans are a safe and effective way to get cash fast. There are no predatory car title loans. However, there may be predatory car title lenders. At LoanMart, we take MANY precautions to ensure that we are NOT one of them!
While we strive to be transparent with our customers, predatory lending practices are common for all types of loans, and consumers should always be alert and aware of the signs when borrowing money. If you are borrowing money, watch for the following signs of predatory lending practices.
Upfront money or a large cash deposit required
Rapidly fluctuating interest rates
Excessive fees
Balloon payments
Loans that are too large for the situation
Additional services that provide no value to the borrower
LoanMart's Car Title Loans are a fast, safe, and efficient way of obtaining the money you need in no time—even if you have less than stellar credit. We want you to feel safe and comfortable throughout the process. It's important to us that you know all the terms before signing on the dotted line. That's why we explain everything each step of the way. Don't believe us, just yet? Keep reading and see what LoanMart's Car Title Loans can do for you!
The Truth about Car Title Loans
People may say car title loans are predatory for a variety of reasons. At LoanMart, we provide transparent and honest service so that our customers know what to expect from the first time they contact us. We provide valuable services to help get funds for emergencies and unforeseen circumstances. Car title loans are our main service for anyone that owns a car, truck, van or SUV in need of quick cash1.
Our online application collects all the necessary documents. We maintain full confidentiality of your forms and personal information. This helps you to avoid risks (like a lender taking your car) as well as other predatory practices. Our service agreements are explained fully when you receive a loan offer. This helps to make sure that you understand the terms of a loan as well as your obligations for repayment.
The loan amount you receive is based on the assessed value of your vehicle and your ability to repay the loan1. This type of loan gives you access to capital that could help save you from a financial crisis despite not having a good credit history. When considering a title loan it's important to find the right lender that has your interests in mind.
How to Fulfill Your End of the Bargain
LoanMart gives you a chance to secure a car title loan even with a poor credit rating. You won't get into any trouble or fall victim to predatory lending practices by fulfilling these key guidelines:
Make monthly payments on time: Make it a priority to pay your loan on time. You might even consider setting up automatic payments so that monthly deductions are made directly from your account.
Adjust your spending habits if needed: Try to become as frugal as possible so that you can maintain your lifestyle and meet the monthly payments. You can cut things out such as eating out and shopping for non-essentials.
Signs of Safe Title Loan Practices
LoanMart is one of the largest providers for car title loans on the West Coast and across the USA. Safe and reputable practices help you get the best deal while maintaining low risk when acquiring a loan. During hard economic times, it's possible for you to take out a loan to pay bills without taking on personal risk or hardship. If you find yourself in need of help, do not worry. LoanMart has a variety options when getting a car title loan that are safe and effective. We can provide you with straightforward documentation about eligible loan options based on your car title and ability to repay the loan1. We can also work to get the amount you want as well as the repayment terms that are right for you. These practices create a safe environment where you can share the specifications that are going to be ideal for your unique circumstances.
This type of funding has become something of a hot topic lately. People from all walks of life may consider this solution when they are in a financial bind. The quick processing period compared with traditional loan amounts make car title loans a good option to consider. This gain in popularity has increased the number of people applying for car title loans in recent years. Most people find they can get the help they need based on their car title.
At LoanMart, our mission is to operate in total transparency and honesty to ensure our customers are happy at the end of the transaction. We are ready to provide satisfying details to help you understand what is expected right from the start. LoanMart offers valuable services to people that need to get back on track financially.
Here are some ways that LoanMart works to offer the best title loan services without predatory practices:
How LoanMart Avoids Predatory Lending
Fair Interest:
Getting a fair interest rate is important when securing a loan. Competitive interest rates will allow you to repay loans on a reasonable timeline. Since the borrower will have to pay back more over time based on these terms, checking that the interest rate is fair can help save you a lot. It is better to do thorough research to determine what rates would be affordable to you ahead of time. At LoanMart, we abide by the rules and regulations contained in the Equal Credit Opportunity Act (ECOA).
Repayment Date:
We want to make sure you can comfortably repay your loan. LoanMart has multiple options that are flexible and tailored to your individual needs. These practices help you get the best results from your loan over time.
Proper Communication:
Our experts understand the terms and conditions for qualification during the loan application process. We do not rush you to sign loan agreements that may not have been understood. Our representatives are available to answer. Once we find out that you are qualified for a loan, it can be processed in as little as 24hrs3.
Are you interested in a car title loan? By working with LoanMart you can improve your financial situation without putting yourself at risk. It's free to go through the process, and there are no penalties if you choose to decline a loan offer. You can even cancel during the first 3 days.4 Find out how your car title can get you the help you need today.
4 To exercise the right to cancel, the borrower(s) must notify LoanMart in writing by midnight on the sixth calendar day from obtaining the loan. Within one business day from notice of cancelation, the borrower(s) must return any monies received and fees paid on behalf of the borrower(s) by certified funds. If payment is not received by that time, borrower(s) will owe the full amount of the loan indicated on the agreement. Borrowers who canceled a loan pursuant to the 3-Day Peace of Mind Guarantee from LoanMart are not eligible for the 3-Day Peace of Mind Guarantee promotion. The 3-Day Peace of Mind Guarantee promotion is only available once per borrower.