Bad Credit Loan Options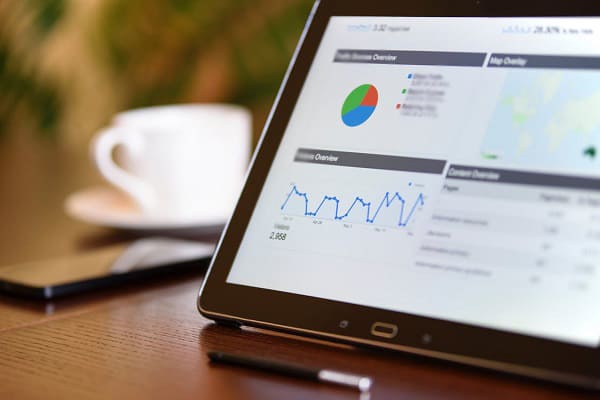 Unfortunately, the vast majority of loans depend on credit history. Because of yours, it may seem impossible to get the money you need in the form of the loan. This is hard when loans are an important part of your personal financial growth. So, what is the solution for those who need to borrow with bad credit? A payday loan, bad credit loan and an auto title loans are all types of loans that might welcome people with less than perfect credit. However, only one makes sense if you own a car.
Bad Credit Loan Option 1: Direct Payday Lenders
Payday loans can grant an average of $350 in a loan. They have very short terms (1-2 weeks) with a high interest rate. After a week or so, the loan amount plus interest is supposed to be paid back in a single, lump sum payment (often, your next paycheck). But, it rarely works like this. When borrowers can't make their payment, the loan gets rolled over with more interest.
Bad Credit Loan Option 2: Bad Credit Lenders
Bad credit personal loans are not the same thing as car title loans for people with bad credit. Bad credit loans refer to a type of unsecured loan, without collateral. These lenders offer repayment terms that span across several months. And, interest rates will be high with a bad credit score and no collateral. Some lenders may also claim to offer loans to people with bad credit, but they are often denied once they apply.
Why Direct Title Loan Lenders are Better than Bad Credit Lenders
Car title loans could possibly give you a larger loan amount, a more comfortable repayment term (from 12-36 months) and a more affordable interest rate than the options above. Your car makes the difference.
If you own a car, truck or van and have some form of income, you could get this unique type of loan. Car title loans present an opportunity to use the value of your vehicle to get approval for a loan instead of it depending on your credit rating.
It is possible to get a loan with bad credit for these 2 reasons:
1. Title Loans are an Option for Borrowers with Bad Credit
The use of your car is important because it acts as a guarantee for the loan. With the vehicle as collateral, this type of loan is a secured loan. There are unsecured loans too. But, without some type of collateral, these loans present a greater risk to a lender, especially with customers with low credit. Because of the high risk, many customers are denied, or those who are approved will receive a high interest rate. But, with secured loans, using something valuable as collateral gives less risk to the lender. Therefore, it is easier to obtain this type of loan when you use a guarantee, and interest rates will be lower that the loans without collateral.
However, not all people have something big to offer as collateral like a house, but many people have a car. Therefore, loans with a car title are a good choice for many people who need to use some collateral to obtain the approval of a loan when it is difficult to be approved by other traditional lenders. With auto title loans in Louisville and other locations, bad credit is not as important because although your score would normally mean a lot of risk to a lender, the value of your car compensates for it.
2. Flexible Title Loan Approval for Borrowers with Bad Credit
Also, the approval of car title loans in Houston and other cities don't take your credit rating into account very much because this only represents the past. But, car title loan lenders aren't interested in your past. They don't mind because they know that everyone has financial problems at one time or another in life, but the past is not always indicative of their present or future. Instead, only your current situation matters to them. They take into account your current monthly income because this is the best indicator as to if you can afford the cost of a loan and make payments reasonably.
Got Bad Credit? Consider Title Loans from Direct Lenders
With a car title loan, there's no need to worry about your credit score when you need money. But, even though you are using your car for a loan, not all lenders require that you leave your car with them.
LoanMart is one of these reasonable lenders that don't require you to stop using your car when using it as collateral, because we understand that it is an invaluable method of transportation for your everyday life. The most important thing is when you are paying a loan from LoanMart, you can continue driving your car.
Instead, we only use the title of your car as collateral through putting a lien on the document. In this way, it allows you to apply and get approval for a loan completely online without having to change anything about your daily routine while you're repaying the loan.
You Could Get Title Loans from Direct Lenders with Bad Credit
We are different from traditional lenders such as banks and other traditional loan companies. A large part of our mission is to help people like you that need a non-traditional lender with different requirements so that a loan can become a reality for more people. This includes wanting to give access to people with bad credit or no credit who can still repay a loan. We are here to help, not to discriminate.
At LoanMart, your credit is not a major factor in how we make our lending decision. We know that your past is not always an accurate representation of your current situation. We have been able to help people with all types of credit in the past, so we recommend that you apply with us anyway, without worrying about your current score.
How Your Bad Credit is Disregarded for Title Loans
Again, it's possible that we could approve you even if you have bad credit. However, to be clear, there is a credit check that we do on all our customers. The reason that we review your credit is because your interest rate and your APR will depend on your credit rating. This is true for most, if not all lenders. So, we are going to check your credit in the last steps of the lending process.
How Title Loan Payments are Reported with Direct Lenders
We report your payment history to Experian and Equifax, two of the official credit reporting agencies. But this must not be a bad thing. If you make your payments well and on time, there is no reason for worry.
Avoid Bad Credit Loan Options, Choose Title Loans from Direct Lenders
We want to ensure that an auto title loan is the best option for all of our customers. During the application process, we will discuss any questions and concerns that you have, and we will go over the terms in a transparent and honest manner. We always strive to educate our  on the important details and responsibilities of our loans. We want you to have a good experience when you borrow from us.
If you think that this sounds like a good option for you, start by filling out some basic information about you and your car on the application online, or call us to start the process. It will only take about 5 minutes! After, our team will assess your situation and your vehicle to see if you qualify for a loan, for how much money and at what interest rate. We'll give you a free quote without any obligation to accept the loan. But, if you do, you may have money as soon as the next day to receive the financial help you need. Then, you can continue driving your car like normal while you are making your monthly payments.
At LoanMart, we want to meet your unique needs. Click here, call 1-855-422-7412 or visit us today to start the path to a better future financial.