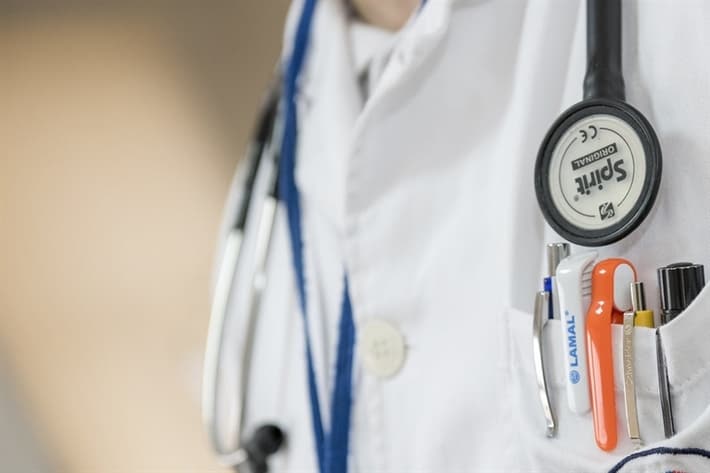 Can I be on Disability or Retired and Still Obtain a Title Loan?
At LoanMart, you can be on disability or be retired and still get a title loan.
At LoanMart we want to help you get the financial help you need if you are on disability or retirement income1. You don't have to have a formal job to get a car title loan with us. Retired or on disability? No problem.
Getting a Car Title Loan While on Disability
A car title loan is based on the equity of your vehicle and ability to repay the loan.. With high approval rates and customizable solutions, you may be able to get the financial support you need in as little as a few days.3 Here are some nontraditional ways that you may receive income:
Retirement checks
Disability or social security
Self-employment
 Payments from a cosigner
If you are on Disability or Retired, LoanMart has the Solution for You with a Car Title Loan.
Here are 4 reasons why you can benefit from a car title loan if you are on disability or retirement:
1.) Few documents and a seamless process:
At LoanMart we have made it easy, fast and convenient for you to apply for a car title loan. We may be able to give you as the money you need  even if you are on disability or retirement income. What you do for a living is not our business. We only need proof of a regular stream of income and equity in your car to get you qualified.1 You will only be asked to submit a few necessary documents when applying for a car title loan. Here are essential documents you will need:
Income statements such as a paystub or a bank statement
Car title of a qualifying car in your name
A government-issued ID such as a license (we accept Matricula for Mexican nationals)
2.) Get money fast
Our loan approval process is simple, quick and seamless. Once your loan has been approved you can pick up your cash at any participating Moneygram location near you. That means you can swing by your local Walmart or convenience store that same day and go home with the cash you need.1
3.) Superior customer service
At LoanMart we have a dedicated customer service team to make sure you have an enjoyable and convenient experience with us. You can start the application on your cellphone in just a few minutes from the comfort of your couch. At the same time, we are only a phone call away if you want to talk to some real people.
We don't hold any cards under the table; we make it clear right away to our current and potential customers if they qualify for a loan and how much they can get. This is done at no cost and with no obligations to you. Our team doesn't stop there. We will walk you through the entire process and help you to make an informed decision.
4.) Professional service
At LoanMart, we pride ourselves on our long tradition of transparency and accountability to the customer. We are upfront with our customers about all costs associated with their loans. We will give you easy to understand information about your loan before you agree to sign any contracts. Get ongoing customer support that will help you understand what your offer entails.
Do you need a little extra help to make ends meet this month? If you are on retirement or disability, you can get an upper hand on your expenses with a car title loan with LoanMart.
These are the top 5 reasons our customers choose to work with us:
You can take your time paying back the loan. Repayment terms  of 12-48 months are normal with a car title loan. We don't penalize you if you choose to make early payments for your loan either. Our flexible repayment terms make it easy to succeed.
We have the best interest rates. We care about your situation, whatever is going on. That's why we don't have a flat interest rate policy, but rather one that is flexible to consider the unique and diverse conditions of each person's case. We customize your loan to make sure you get a good deal.
We have thousands of satisfied customers. LoanMart is one of the leading car title companies on the West Coast. Our main mission is to give cash to those who need it the most. We come highly recommended and have a great team of customer care experts to help you get the support you need. If you have a financial emergency or urgent need for cash, LoanMart is the best solution. We promise to make the situation as painless as possible.
You can always get support.  Our customer care team at LoanMart is dedicated and committed to disclosing all accurate and useful information about our loan products to help you make informed decisions. It is in our interest to support your journey to support financial progress and freedom. We want you to understand everything beforehand. You can even try the loan out with our peace of mind guarantee.4
Managing the loan is easy and fast. Our online account management tools make it easy to stay on top of things with your car title loan. Your car title loan is just a few clicks away! With automatic payment methods you don't even have to login to get things done throughout the repayment period.
Thousands of people have chosen LoanMart when it comes to car title loans. When asked why, customers mentioned these top 4 reasons:
Competitive interest rates
High chances of approval
Applying for funds and making inquiries is free, no obligations whatsoever
Funding is available in as little as one business day 3
We have high approval rates and chances are good that you can get cash if you are on disability or retired. 1 Apply today to get a free quote!