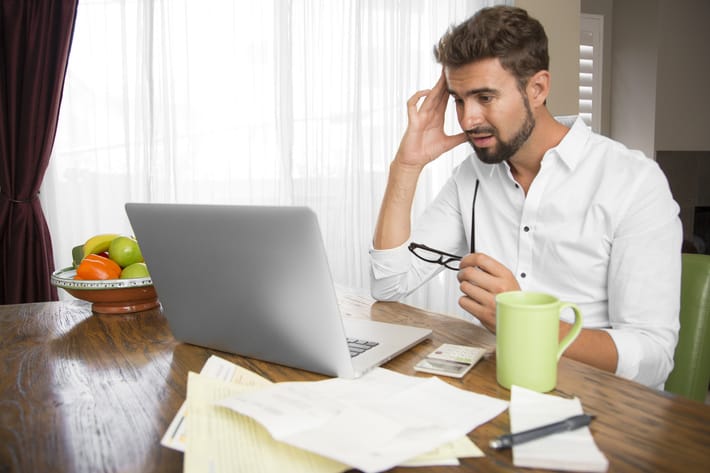 Can I get denied for a small loan?
Depending on the small loan (car loans, personal loan) you may get denied a small loan for a variety of reasons. Although a small loan is known to be one of the more accessible ones for people, most small unsecured loans have very strict requirements that must be met.
Whether one is getting them from a bank or another financial institution, here are a few common loan requirements you are expected to have for most unsecured loans, no matter how small or big they are.
Credit history: Most of these small loans are likely to do a few checks on your credit, especially if there are signs of problems that you may have had in paying things back.
ID and SSN: Most identification is common for small loans but expect the more restrictive loan requirements that ask for different types of identification information that you may not want to share.
Employment history: They may ask for previous employment information, as well as your current employment that helps them keep track of what your income is like and how you will be able to pay back the loan.
Insurance information: If you have insurance, they may want to investigate what kind you have and whether it affects your credit in a positive or negative way.
Income: A small loan lender may want to determine how much you make, which allows the lender to figure out whether you could be trusted in paying off the small loan based on your income.
Credit score: A credit score may mean the difference when it comes to getting a small loan. If you pay off your debts, have a credit card, and have paid off loans in the past, your credit score goes higher. But of course, the opposite might occur that could leave you with a bad credit score that may make it harder to get a small loan from anywhere (or anyone).
Based on all the things that small loan lenders are looking for, getting denied is a huge possibility. But what can you be denied for when applying for a small loan?
What Can I Get Denied for On a Small Loan?
A small loan may sound simple enough to get, but all the information you give to apply is largely determined by your lender. With that in mind, here are just a few reasons why you could be denied for a small loan.
Denied because of credit score
Depending on the lender, your small loan application could be denied immediately if your credit score is below their average, which means many lenders for a small loan could deny you across the board.
Denied because of income
One must prove their income when applying for any kind of loan (even a small loan), so if you're income is deemed insufficient, it means that you don't make enough to qualify for a lender's small loan. Self-employed individuals may even have to go through several applications to prove their income as well.
Denied because of debt
Debt from things like a car loan or other small loans may make it harder to get another small loan. You may even have to wait a few more months before you could re-apply, especially if it means having to pay off your original loan before getting another one.
Denied because of poor documentation
Getting a small loan from a financial institution like a bank may require multiple documents and information for the process. Failing to submit any necessary documents could spell an automatic denial for many. Any wrong information filled out on applications may also serve as an automatic denial by the lender.
Denied because of error on credit report
Errors on things like your credit score or credit report are common and could easily stop you from getting your small loan. These errors could include incorrectly marked payments, closed accounts showing up as open, and even inaccurate late payments. Things like inaccurate payments could also hurt your credit score and make it even harder to get a small loan from any lenders.
Denied because of thin credit history
Just like having too much debt could be a really bad thing, having no debt or no credit cards can be just as worse. Building good credit is the only way to get, well, good credit. Getting approved for a small loan may mean that having a thin credit file is a good reason not to trust you with that responsibility.
If a small loan sounds almost too restrictive, that's because most lenders want to ensure that repayment for the loan given is possible and want to trust certain individuals with such a loan. However, there are also many alternatives to the small unsecured loan.
We at LoanMart believe that if you need fast funding that would be considered easy to receive1, with only a few loan requirements, then why not try applying for a secure title loan?
How LoanMart Title Loans Could Be Better than a Small Loan
What exactly are title loans? In short, title loans are a kind of secured loan that requires collateral, which is how the trust between lender and the borrower is established. If the borrower makes their monthly payments on time, they can freely drive their car.
But what are the loan requirements to be approved for title loans? Here are some of the things you need to provide in order to get a car title loan with LoanMart:
Proof of residence: To ensure that you live in the state that allows for title loans.
Proof of income: To prove that you can pay for a title loan. Don't worry, there could be a lot of ways to show a proof of income with LoanMart.
State-issued photo ID: This is just to identify who you are and confirm whether you are the owner of the vehicle when you give LoanMart that copy of your car's title.
Other documents needed are a copy of your qualifying title, and several documents that you may easily find in your home.
Whether you have good or bad credit, the above loan requirements are virtually all there is to it. LoanMart's streamlined and professional process makes it easy, and once approved you could get your fast funding in as little as one business day3.
Check out our online application or call us today to see how we may be able to get you a small loan with only a few loan requirements1.