What Happens When a Car is Used as Collateral for a Title Loan?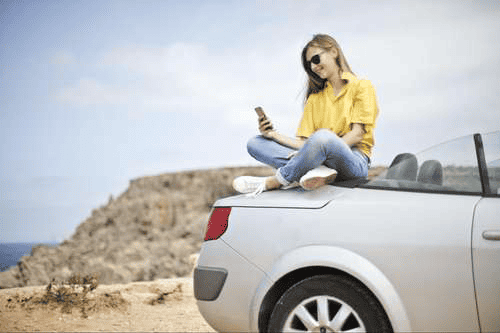 Call Our Team
Take the first step and call our toll-free hotline to speak with a specialist.
Using your car title as collateral for a title loan could be a quick way to get some extra money. For a car title loan, you can pledge your vehicle as collateral, which makes the loan secure. You can potentially use the title of your truck, car, or other vehicle to unlock your funding today!1
With a car title loan, a lender will offer a qualified applicant a loan amount based on their income and a percentage of their car's value. Typically, the applicant could access up to 50% of their car's value by using their vehicle as collateral for the loan. If the borrower is approved, they can sign a loan agreement, and a lien will be placed on their car's title once the loan is complete. The lien is the lender's legal right to the asset, and if the borrower defaults, the lender can repossess the vehicle. The lien will be removed once the loan is completely paid off. However, the borrower can continue to drive their car as long as they make their payments on time each month.
You could be eligible for a loan amount based on your car's value without the hassle of a lengthy application process. With title loans serviced by LoanMart, you can access a quick approval process without leaving your home! Just use your smartphone or computer to find out if your vehicle qualifies as collateral for the money you need today.1 3
Start applying for a title loan by filling out this pre-approval form online. Or, call 855-422-7412 toll-free today!1
Does My Car Have to be Paid Off to Use as Collateral?
You may qualify for a title loan even if you're still financing your vehicle. But, the car must have a certain amount of equity in order to qualify as collateral for a title loan.
Vehicle equity, in simple terms, is the difference between the current market value of the vehicle and the amount that is still owed on the auto loan. A simple way to determine if your car has enough positive equity to qualify for a car title loan is to use LoanMart's online title loan calculator tool. All you will need to do is enter some basic information about your car, such as the current mileage, style of the car, and year the vehicle was manufactured. You could receive an equity estimate and a loan quote free of obligation!1
In order to use your car title as collateral for a title loan, your vehicle must have value, and you must have a steady source of income. You can show proof of your ability to repay the loan through documents like bank statements, paycheck stubs, and more.1
Just use the online title loan calculator to find out if you can qualify for a car title loan today! It takes just a few minutes to apply online and over the phone.1
How Much Can I Get by Using My Car Title as Collateral for a Title Loan?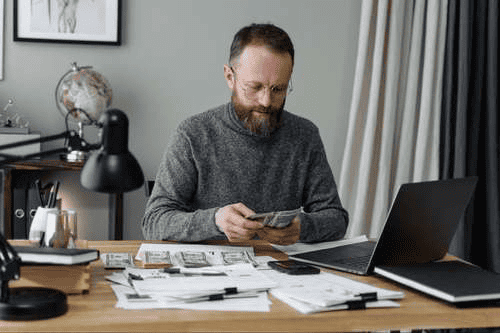 Typically, you can access anywhere from 25%-50% of your car's value through a car title loan. But, the amount you can get by using your car title as collateral for a title loan depends on a few factors:
Your Car's Value
Your Income and Ability to Repay the Loan
Your State of Residence
Your vehicle's resale value and income are key factors that are considered during your title loan application! If your car has a higher resale value, you may be able to get a more substantial loan amount. Additionally, your state of residence could affect the amount of money you can obtain through a title loan.1
Title lenders will check your income during the application process to ensure that you can repay the loan. However, you do not need a certain type of job to apply for a car title loan. As long as you have an alternative source of qualifying income, you could be eligible for title loan funding.1
You can use your title loan funds to take a trip, consolidate debt, or even pay for an unexpected bill. Get started on your title loan inquiry online or over the phone with LoanMart today! Title loan agents are available six days a week to take your call and answer any questions you may have. Just call 855-422-7412 today to learn more.
What are the Risks of Using My Vehicle Title as Collateral for an Auto Title Loan?
Using your car as collateral for an auto title loan could have many benefits! All loans, however, come with certain risks. You must learn about these risks before applying in order to understand what could happen if you don't pay your title loan back.
Some of the risks include the following:
Car Repossession: A title loan is secured by collateral, which is the borrower's vehicle. If the borrower fails to make payments on the loan, the lender can repossess the vehicle and sell it. Sometimes, a borrower is given the chance to catch up with their payments to get their vehicle back. However, in addition to catching up with their loan, they may need to pay additional fees, like:

Storage Fees
Late Fees
Repossession Fees

It is important to note that each state has different laws and regulations that can dictate how the repossession process is handled from start to finish. It is really important to make your payments on time each month! If you are struggling, make sure to contact your lender before you default on the loan so they are aware of your situation. Most lenders could be willing to work with you as long as you are upfront about your financial situation.

Damaged Credit: Failure to make payments on a loan can damage your credit score. Payment history accounts for approximately 35% of your credit score, so it is extremely important to pay your loan back on time. You can potentially avoid this risk by setting up automatic withdrawals from your bank account, so you do not forget to pay. Or, contact your lender if you cannot meet the current payment schedule.
How Can I Apply for a Title Loan Using My Car Title as Collateral?
Ready to apply for a car title loan? You can get started on your application right away!
Step 1: Make Contact
The LoanMart customer care line is open 6 days a week for extended hours if you have questions or need help with the inquiry process. You can begin your application by filling out the pre-approval form online or calling 855-422-7412 to speak with a LoanMart title loan agent.1
Step 2: Submit Your Documents
You must submit the necessary documents to verify your information during your title loan application. These documents include the following:
Valid, Government or State-Issued Photo I.D.
Proof of Residence
A Car Title in Your Name
Proof of a Steady or Alternative Income
Recent Photos of the Vehicle
You can submit these documents for a car title loan online through a computer or mobile device for your convenience!1
Step 3: Find Out If You Qualify and Get Your Money1
If you are eligible for a title loan, you can sign your loan contract and review the terms with your title loan agent if you have questions. Qualified borrowers can choose between a few different ways to collect their money:
Direct Deposit
Receive a Check in the Mail
Visit a Participating Money Transfer Location Nearby
There are no obligations or charges to see if you are eligible for a title loan serviced by LoanMart. Find out if you can use your car title as collateral for a title loan today! Qualified borrowers could get their title loan funds in as little as 24 hours. It can be that simple!1 3