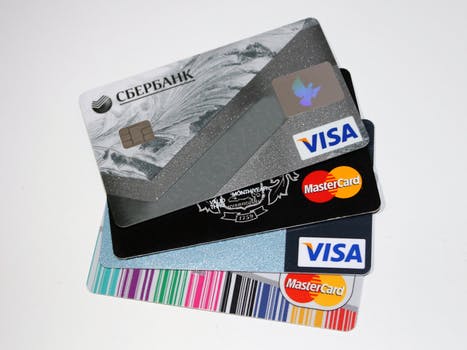 Can You Still Get a Car Title Loan with Bad Credit?
Can you still get a title loan with bad credit? Many people are apprehensive about inquiring about a loan because of their credit. With LoanMart, you don't have to worry about all that.
YES! YOU CAN get a car title loan with LoanMart, even if your credit score isn't as high as you would like it to be. People with all types of credit scores are approved for car title loans with LoanMart every single day.
LoanMart has a high approval rating because we want to help as many people as we possibly can. Other traditional lenders might never give your loan application a second look because of a poor credit score, but LoanMart won't judge you like that. We look at other key factors such as the equity value of your vehicle and your ability to repay the loan INSTEAD of solely at your credit score.
How to Get a Car Title Loan with Bad Credit
You might be thinking, "Approval for a car title loan with poor credit? Psh, yeah right!" But it's true! We'll even tell you how. Getting approved and funded for a LoanMart car title loan is as easy as 5 steps. You can even receive the money you are looking for in as little as one business day3!
1. Begin online or in person
When you apply for a car title loan from LoanMart, there are many different ways to begin. Go online to our homepage, give a call over the phone at 1-855-422-7412, email us at customersupport@800loanmart.com, or stop by our licensed location. We'll give you a quick information request to fill out with some inquiries like:
Name, address, and date of birth
Email address
Year, make, model, style, and mileage of your car
Your total gross income from your job and/or other monthly income
Social security number or individual taxpayer identification number
The initial form should only take about 5 minutes to fill out. You will know if you are approved shortly after the completion of your form.
2. Receive a pre-approval estimate
Upon approval, your personal LoanMart title loan agent will contact you. Your qualified LoanMart loan expert will give you your quote and some details about your loan contract at this time. Note: You are under NO OBLIGATION at this point and your quote is COMPLETELY FREE.
Feel free to ask as many questions as you have. LoanMart is happy to help you with any and all inquiries about your car title loan. We have specialists available 7 days a week with extended hours to make sure you get the help you need WHEN YOU NEED IT.
3. Gather your documents for funding
Once you have talked to your experienced LoanMart title loan agent, they will request a few documents from you. These documents are meant to provide some more clarification about your personal and financial history. If we are going to help you properly we need all the facts. Here are some of the documents your LoanMart title loan agent will request:
Government issued form of photo ID
Proof of residence
Proof of Income
Title to your vehicle with your name on it
Sometimes your agent will request a few other documents, but they will notify you if this is the case.
4. Take pictures of your car
When you have gathered your documents for funding, it is then time to take some pictures of your car. You don't have to bring your car to show us in person, a few pictures taken from your mobile device will do just fine. You can even send the pictures directly to us from your mobile device by texting the pictures to us! Just send the pictures to the number 1-818-315-8741 through a text message.
For the best pictures of your car, take them in natural daylight. If you keep your car in a garage, pull it into the driveway so the pictures won't turn out dim and unreadable. To get the best look at your car, take several pictures from multiple sides and angles. 3-5 good pictures of your car will give us a good vision of what your car looks like in person.
5. Sign your loan and receive your money
Once we have received your documentation and some pictures of your car, it is time for you to sign your loan contract and GET YOUR MONEY! You can sign your loan agreement electronically, or in person at a participating store near you. From there we can send you your money in several different ways:
Electronic Deposit: If you have a bank account, we can deposit your money directly into your account electronically.
Check: Receive your money through a check sent in the mail.
MoneyGram: If you live near a participating MoneyGram location, you can receive your money through a money gram at a place like your neighborhood Wal-Mart.
In Person: Receive your money by stopping by our licensed location or a participating store in person.
A car title loan with LoanMart is a fast and uncomplicated way to get quick funding. The entire process can be completed in as little as one day3! Click on our home page and inquire about a car title loan with LoanMart today!