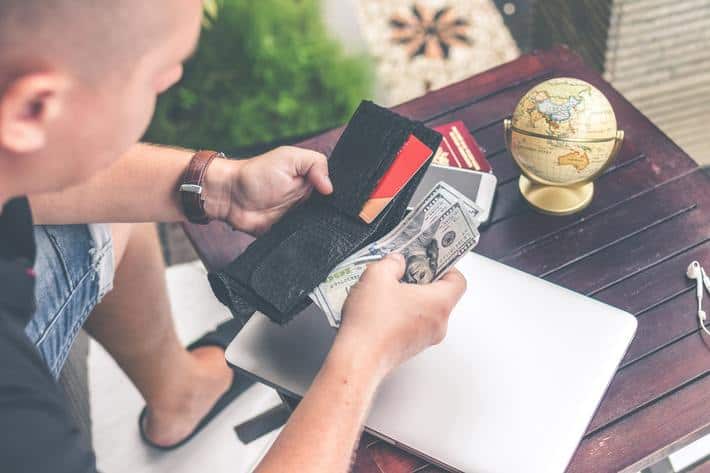 Financial Assistance in Ogden
Utah is a fantastic place to live, but it can definitely seem difficult when looking for financial assistance and can't seem to find any decent lenders. Some lenders, like signature loan lenders, usually charge extremely high interest fees. Other lenders, like payday loan lenders, typically have very short payback terms of normally about 30 days. Not everybody wants to deal with sky high interest fees and unreasonably short terms—and that is just fine.
At LoanMart, we ditch all of the hassles that can come with traditional lenders and make it so the process benefits you.
People all over the country love LoanMart because we are willing to go above and beyond for you. If you want to see just how much people appreciate LoanMart, just take a look at our testimonial page. Some of our borrowers decided to write to us and tell their personal story of how their LoanMart auto title loan funding helped them in their time of need. LoanMart loves to hear your feedback, so feel free to let us know what you think!
Why You Should Get Financial Assistance from A LoanMart Car Title Loan
Since 2002, LoanMart has been a top leader in non-traditional lending because we don't want to deal with the constraints that usually come with traditional lenders.
Check out just a few of the benefits that come special with LoanMart car title loans:
Fast Funding – In many cases, people have received their LoanMart auto title loan funding in as little as one business day3. That means you could inquire about your title loan today and be spending your money tomorrow3!
High Approval Rate1 – Nervous about inquiring because your credit score isn't that great? Don't worry about it! LoanMart has a high approval rate so people with a wide range of credit scores are approved every day. LoanMart encourages people with all types of credit to inquire about a car title loan with us.
Competitive Rates and Convenient Terms – LoanMart wants to set you up for success. So, in order to do that we set you up with competitive interest rates and convenient payback terms that range from 24-48 months. We don't want you to stress out about making your monthly installments, so we will work with you, so your contract fits in with your financial schedule.
Customer Service You Can Count On – LoanMart is staffed with only qualified title loan agents. We also have representatives waiting to hear from you seven days a week with extended hours. LoanMart is here to help you with your title loan process when you need us. Just give us a call at 1-855-422-7412, and you will be in contact with an experiences LoanMart representative shortly.
If you want to know more about LoanMart car title loans, your answer is only one click away. We have an informative blog which has tons of information about LoanMart and the car title loan industry. You can also go to the LoanMart homepage and talk to a representative right away with our awesome live chat feature.
How to Get Financial Assistance in Ogden
If you qualify for such financial assistance and live in Ogden, Utah—LoanMart is the lender for you! The LoanMart title loan process is efficient, easy, and fast! Here's what to do:
Send in your information
If you go to the LoanMart homepage, you will find a brief information request to fill out. We will just ask you a few questions about your financial history and your vehicle. Many different kinds of car qualify for LoanMart car title loans, so don't be discouraged from inquiring!
Send your documents
You will know almost instantly if you are approved for a LoanMart car title loan. When you're approved, your title loan agent will contact you to discuss your free quote. Your agent will also want to talk about the documents you need to send in, so we can get going on your LoanMart car title loan contract for you to sign.
Here's the documents your agent will ask for:
Government issued photo ID
Proof of residence
Proof of income
Vehicle title with your name on it
A few photos of your car
The sooner you send us your documents, the sooner you can sign your contract and receive your money1! Get them together now so you don't have to waste time doing it later.
Receive your convenient LoanMart funding1
LoanMart will efficiently process your information and documents so you can sign your title loan contract. Note: when you sign your LoanMart car title loan contract, LoanMart will also sign on to your vehicle title as a lienholder—but only for the duration of your loan period.
Receive your title loan funding in one of the following ways:
Direct deposit into your bank account or digital wallet
Get a check in the mail
Pickup your money at your nearest neighborhood MoneyGram location
Stop by our licensed location and receive your money from us in person
If you start now, you could be spending your LoanMart auto title loan money tomorrow3—click here to begin your LoanMart title loan now!