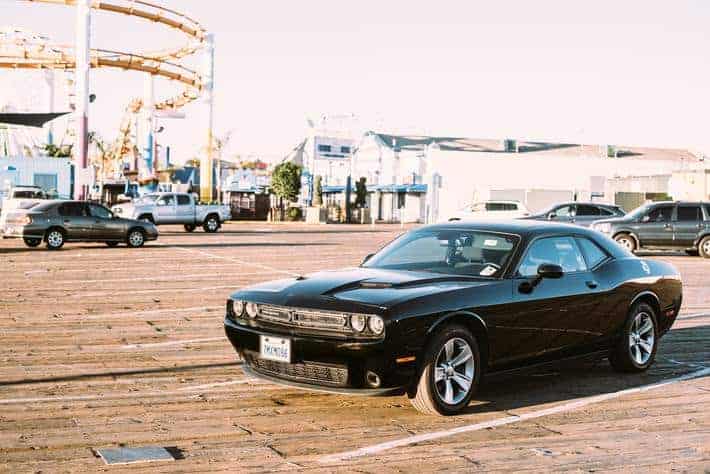 How Can I Get a Car Title Loan in Missouri?
A car title loan is not a scary thing. It is simply, a short term loan that uses the money you've paid into your vehicle as collateral for a loan. This personal loan does accrue interest over time, and should be paid back as soon as possible.
The money you have put into your car is worth something, and LoanMart can help you find out exactly what that is. This money will be the amount you can possibly receive in your loan1.
What Do I Need to Get a Missouri Title Loan?
The store representative will make sure that you have all of the required documents, before they proceed with filling out any official loan paperwork.
Government issued photo ID
A lien-free vehicle title
Proof of income
Photos of your vehicle
How Does it Work?
You will give LoanMart temporary ownership of your vehicle, when you give them your vehicle's title. This is only until you repay the loan in its entirety. Now this does not mean that you will not retain driving privileges of your vehicle. It will remain in your possession, so long as you make your repayments on time and for the specified amounts or more.
You will receive cash or direct deposit, as the result of your loan approval process1. The LoanMart Advantage, is that you can receive your cash in less than 24 hours3.
There are 38 authorized participating store locations for LoanMart located in the state of Missouri. To find the closest store near you, visit our store locator page. Then, click the dropdown tab and find Missouri.
What if I Have Bad, or No Credit?
Here at LoanMart, we do not hold your past financial transgressions against you. As long as we can see that you now have the ability to make repayments, that is what is most important. We approve title loans based on the equity of your vehicle, not your credit score. Plus, successfully completing your loan payments with us, may have a good effect on your credit score.
How Do I Pay Off My Loan?
Choose the repayment plan that works best for you. -Your LoanMart representative can help you figure out your total payment each month.
Pay on time. -Paying on time doesn't take any additional money off of your total loan amount. However, paying on time will prevent you from incurring late fees.
Pay early, if you can.-Paying early on any loan will ensure that you're never behind and will incur a late fee. It also helps to pay early because it shows your creditor that you are actually trying to pay them back what you owe.
Keep track of your due dates.-knowing when your payments are due is really important. You can make reminders in your calendar, or even put the bills on the refrigerator. Do whatever helps you to remember to pay.
Get a part-time job. – Getting a part-time job will allow you to use the additional money to pay back your loan, without using your main funds.
Steps to a Title Loan with LoanMart
Call, Click or Visit your local LoanMart partner store, to fill out the application.
Submit Your Documents, online or in person: vehicle title, photo ID, proof of income, and proof of residence.
Get Your Money: by check, direct deposit or cash1.
The LoanMart Advantage
High Approval Rate1– Thus far, we have approved over 250,000 customers2. We approve based on your ability to pay back, not solely based on your credit score. Therefore, those with no credit, or bad credit can still get financial help from us1.
Great Rates– Our goal is to ensure that your loan repayments are not a burden on you. The purpose of you getting a loan was to relieve stress, not to add to it. Interest rates are not the same across the board, they vary based on where you live, how much you are approved for, and the other terms of your agreement.
Quality Service– The faster you get your required documentation to an authorized LoanMart participating store, or get it in online, the faster you can be approved1. LoanMart will move as fast as you move.
It only takes a few minutes to get started on your way to financial freedom.