How Cell Phones Changed the Way People Get Title Loans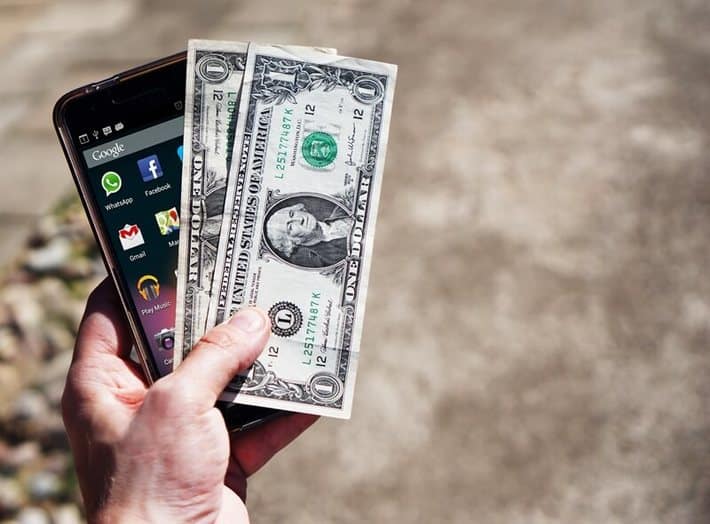 With today's innovations, we have access to anything and everything at the tips of our fingers – thanks to our smartphones. So, how, if at all, have cell phones changed the way people get title loans? With resources becoming more accessible with unrestrained internet access, cell phones have made getting a title loan so much easier and less stressful.
Online Applications and Resources
Now that cell phones are equipped with internet access, you can access title loans from anywhere: your home, your grocery store, your car, or on vacation. You can apply on your phone's browser, or with the LoanMart Mobile App. LoanMart's streamlined online system makes it easier for you to submit your required documents. You can just take pictures with your cell phone of your documents and send them through our system.
Now that we have a mobile app, applying for a car title loan is quick, convenient, and easy. We have also included a FAQ section on our app if you want to search for answers to questions you may have. LoanMart has an abundance of articles about frequently asked questions and concerns about car title loans.
Collecting Your Funds
Did you know you can use your smart phone to collect your funds without ever having to visit a bank? LoanMart has made every aspect of the title loan process easier by utilizing all the perks to smart phones and internet access in your hands.
By creating a strong relationship with MoneyGram, LoanMart can have your money directly deposited into your bank account1. All you do is provide us with your information, and MoneyGram securely transfers your funds directly to your account. You could see your funds in your account in as little as one business day3!
LoanMart App
LoanMart has even created an app that you can download to maintain your car title loan. By using your smart phone, you can download the app via the app store of your phone provider. This helps you maintain your loan payments, make payments from anywhere, and stay up-to-date on all the information regarding LoanMart, your car title loan, and any other resources that can help you with your loan.
So, smart phones have also helped with making car title loans easier by giving a greater range of access to the monthly payments. You don't have to worry about missing a payment or being charged any late fees when you can get notifications for your payments, or enroll in autopay.
How Title Loans Work
Car title loans are a great way to access the cash you need to pay for different financial obligations. A car title loan uses the title of your vehicle as collateral for a loan in exchange for the cash you need. When you apply for a car title loan, the lender generally uses the calculated equity of your car, your income and your ability to repay to determine how much money you'll be able to receive. A car title loan is a great alternative for those who have a less than perfect credit score but still need financial assistance.
When you apply for a car title loan, you usually need a few documents to qualify for the loan. By providing the following documents, you are able to get an accurate loan estimate:
Vehicle title
Proof of insurance
Vehicle registration
Proof of income
Proof of residency
VIN, plate, and odometer
Pictures of the vehicle
Benefits of LoanMart
There are many different benefits that LoanMart offers to their customers over other title loan companies:
Competitive interest rates
Ability to refinance
Quick funds
Great customer service
Customized loan terms
Online access to everything regarding title loans!
We took advantage of the digital age and made car title loans even easier to obtain than they used to be! Now, not only do you have a high chance of approval with a car title and ability to pay back the loan, but you could apply for a loan and receive your without even leaving your house! No more taking time out of your schedule to go to the bank and wait in line, just to be denied! Get started on your LoanMart application today, and get the money you need1.