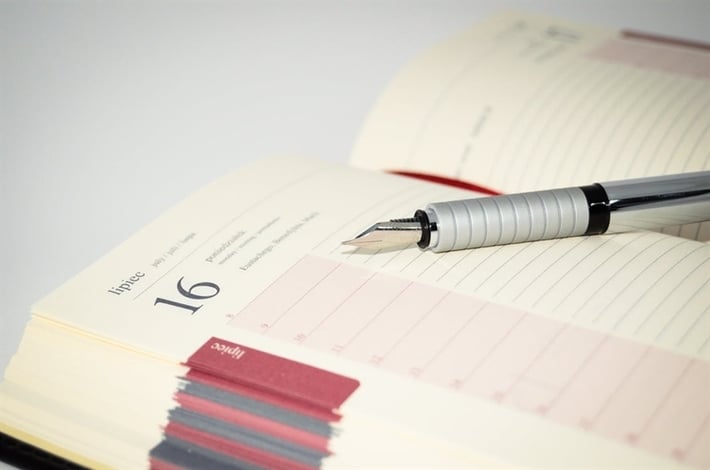 How Do I Know When the Due Date Will Be for My First Payment?
You would know when the due date will be for your first payment by looking at your statement. Check your payment due date by logging in online, using the mobile app. If you need help, feel free to call us.  
It's easy to find the due date for your first loan payment. Here are some of the ways that you can find out when the due date is and stay on top of the first payment:
Mobile app: This method makes things easy for people who do not like to physically go to the bank. The app can help with mobile banking and to find out your due date. There are also other functions of these mobile apps that make bill payment easy. It notifies you about the time that you are supposed to be paying your loan too.
LoanMart personnel: This is one of the easiest ways that you can find out about your payment due date. Our personnel is available by phone, live chat, or text. You can also inquire through email or on our online message form.
Loan statements: The fastest way to check your due date is to look at your statement. Inside your loan statement there are a variety of options. Loan statements help you get all the necessary payment details as fast as possible.
Don't want to worry about due dates? No Problem. Here are some ways that LoanMart makes it easy to keep up with payments:
Schedule automatic payments: You can set up payments that come directly out of your bank account each month. This makes it simple and efficient to stay on top of your loan without having to login. Don't have a bank account? No problem! You can still make payments easily online.
Website Account Management: Our easy to use and convenient website is the best solution for your account management needs. You don't even have to download the app. Just login through your web browser and find all the latest information about your loan.
Easy payments are just one of the advantages of LoanMart. Here are other benefits:
Working with us is easy. We make the car title loan application process fast and easy. Getting funding can be as fast as one business day, depending on your qualifications and submitted documents3.
Your loan is customized to your specific needs. By making sure monthly payments are affordable for you, we want to help you easily repay your loan. We can also set you up with a repayment period that is comfortable and fits with your lifestyle or budget.
We have developed advanced technology and key tools to make the loan application process easy and seamless. Some examples include mobile apps, chat services on our site, and online account access.
Our team of experts can help you secure all the necessary documents for applying. We make it easy for you to get a hold of your title and to help the loan process go faster.
These are some key advantages of using Loanmart:
No prepayment penalties
Funding available in as little as 1 business day3
Competitive interest rates
High approval rates
Applying for the loan is free
You will only be asked to provide a few documents.
These documents include;
A title for your vehicle
Proof of residence
Proof of the ability to cover payments'
Valid driver's license or state-issued photo ID
If you are trying to find your due date, look no further than your account statement. We make things easy as soon as you get your loan so that all paperwork is understandable and can be managed easily. The best part is that our team of experts is standing by, and if you have any questions you can always reach out. It doesn't have to be hard to manage your loan. With our simple and effective tools, you can stay on top of your payment due dates with ease.
Ready to get started?
You can visit our website and start applying online from the comfort of your home. You can also apply at any of our participating stores in person. Our team will be glad to assist you when applying for the loan.