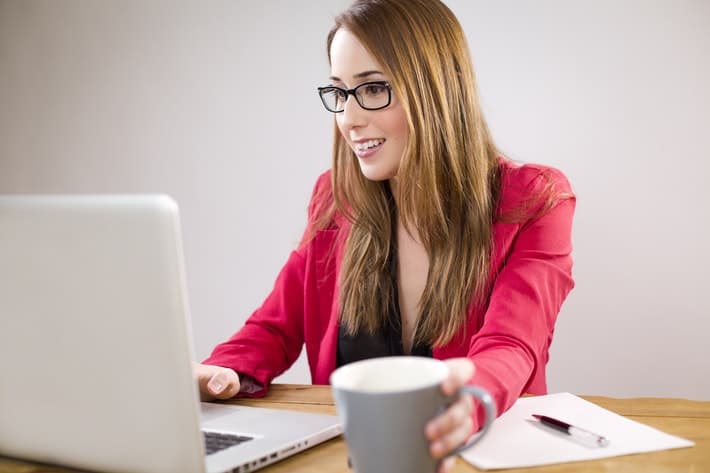 Applying for a loan can be a tedious process that can leave you waiting at a bank for hours. Fortunately, residents in Toledo, Ohio can skip the lines and apply for a loan without ever leaving their house! One of the ways that residents can do so is by applying for a ChoiceCash Title Loan, which can be applied for completely online.
If you find yourself in a financial bind and in need of emergency funds, ChoiceCash Title Loans may be one of the best, most convenient options in Ohio1.
What is a ChoiceCash Title Loan in Toledo?
A ChoiceCash Title Loan is simply a loan that can be secured with collateral, which is the title to your vehicle1. Your car title is given to the loan agent, but it will be given back upon complete repayment of the title loan. Even though you are using the title as collateral to secure the loan, you are still able to continue driving your vehicle during the repayment process.
As a result of using collateral to secure the loan, there are certain advantages available to the borrower. One of the advantages of choosing ChoiceCash Title Loans includes unmatched flexibility with the approval process. Due to the added security for the lender, the approval rates are much higher than they are with unsecured loans. This means you could be approved despite low credit or past bankruptcy1.
Why Choose ChoiceCash Title Loans in Toledo, Ohio?
Choosing the right loan for you and your financial situation can be a huge factor in acquiring financial freedom. On top of the funding that ChoiceCash Title Loans provide, there are other advantages available for eligible borrowers in Toledo, Ohio.
Apply Online
Applying for a loan doesn't have to be a hassle. One of the great benefits of choosing ChoiceCash Title Loans is the ability to apply online, without leaving your house! Just use your smartphone, tablet, or computer.
Fast Approval, Fast Cash
The loan inquiry process with ChoiceCash Title Loans is fast, as the questionnaire form can be completed and submitted in only 5 minutes1. While most lenders will make you wait weeks to get the money you need, some applicants received their funding in as little as one business day! 
More Time for Repayment
If you find yourself in need of more time to repay your title loan in Ohio, you have the advantage of receiving extended loan terms through ChoiceCash Title Loans. Some of these options include extending your loan up to three years3!
More Funding When You Need It
If you have taken out a ChoiceCash Title Loan, but find you need more funding a few months into the repayment process, you could apply to take out more funds at the same low interest rate you currently receive1, 2.
Get Rewarded for Simply Paying Your Loan
When choosing ChoiceCash Title Loans in Ohio, you can be rewarded for simply repaying your loan on time. Over time, the monthly interest rate and monthly payment amount could keep getting lower and lower2. By the time your loan is repaid, you could be paying half the amount you started paying at the beginning of the loan process.
No Hidden Fees to Worry About
While every financial loan is different, ChoiceCash Title Loans in Ohio don't have any hidden fees in the fine print of the loan agreement. Why? Because with ChoiceCash Title Loans, there is only honesty and transparency.
How Can I Qualify for a ChoiceCash Title Loan in Toledo, Ohio?
Qualifying for a ChoiceCash Title Loan in Toledo, Ohio can be easy and simple with the quick and easy online loan inquiry process. This online inquiry will ask for your car details, contact details, and state of residence.
Once a loan agent has made contact with you, they will ask you to provide a few required documents to verify your identity and information. These documents can include (but are not limited to):
A valid government issued photo ID (driver's license or state ID)
A paystub or bank statement to show proof of income
Proof of residency, such as your recent utility bill with your address on it
Qualifying title to your vehicle with your name on it
Having these documents available can potentially help secure the loan, and also give the loan agent more information about your ability to repay the loan. There is another step in the approval process, which is an inspection of the vehicle.
This vehicle inspection can be done completely online as well, all you need to do is submit photos of the exterior, the VIN, and the odometer. By taking pictures of the vehicle in bright light and sending them to an agent, the details of the vehicle submitted in the inquiry can be confirmed.
Get Your Funding Today in Toledo, Ohio
There's no need to wait to get the funding that you need when in the midst of a financial emergency. Find out if you qualify for a ChoiceCash Title Loan in Toledo, Ohio without ever leaving your house! Apply online today or speak to a loan agent by calling (888) 742-7153.
ChoiceCash Title Loans are a great way to get the funds you need in a hurry while also racking up some great benefits.1