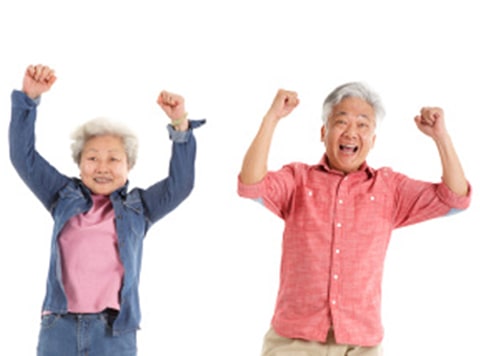 Retirement Accounts & Auto Title Loans
Don't Gamble with Your Future
If you aren't prepared for the financial aspect of retirement, you may be forced to work long after you should be. When money is tight, many borrowers turn to their retirement accounts to help them get by, but this leaves the future uncertain and retirement unlikely.
Here at LoanMart, we offer a viable alternative to borrowing from a retirement account if you own an automobile, an Auto Title Loan. With our Auto Title Loans, you may be able to gain access to funds without selling your automobile or compromising your future.
Important Facts about Retirement Accounts
According to the US Department of Labor, fewer than 50% of Americans are aware of exactly how much money they'll need to get by after retirement. Additionally, 30% of private employees with access to a retirement plan choose not to participate. With the average American spending close to 20 years in retirement, it's become even more essential that consumers are prepared for whatever may come in the future.
Saving money for retirement should be a habit as soon as you begin working, but it's difficult to look that far ahead when you're choosing between feeding your family or saving for the future. Use these tips to help stick to a savings plan even when money is tight.
Set goals
Calculate your financial needs after retirement
Join your company's retirement savings plan
Learn more about your company's pension plan
Learn more about basic investments
Never touch your retirement savings
Save money in an Individual Retirement Account (IRA)
Learn more about your Social Security benefits
If your employer doesn't currently offer a retirement savings plan, request one from the company. You may be turned down, but it's often beneficial to at least make the suggestion to management.
Alternative Methods of Borrowing
If you've fallen on hard times and want to keep your retirement funds intact, there are other options you may consider for borrowing money. While traditional loans may require a lengthy application process, we only ask that you provide us with a few simple pieces of information before we consider you for a Car Title Loan online.
At LoanMart, we are here to help you protect your retirement account while providing you with access to emergency funds and allowing you to keep your automobile.
Give Us a Call
Call us today at 1-800-LoanMart to speak to a friendly representative and learn more about Auto Title Loans