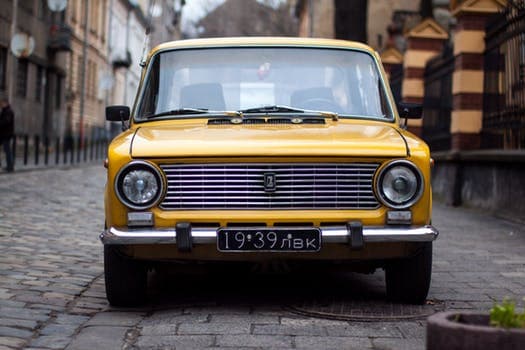 Believe it or not, a title loan is different from an auto loan, even though they seem like they are extremely similar.
While a vehicle title is normally used as collateral with both an auto loan and a title loan, an auto loan is used to purchase a vehicle and a title loan can be used to purchase anything you need.
You might be thinking, "what the heck is an auto title loan then?" Don't worry, everything will make sense soon.
Definition of Title Loan and Auto Loan
Auto Loan – an auto loan is when you borrow money in order to purchase a vehicle. Typically, the title of the vehicle you are purchasing is conveniently used as collateral to secure the loan.
Title Loan – a title loan is where you use your vehicle's title as collateral to borrow funds. The money you borrow is not necessarily used to purchase a vehicle, which is what differentiates a title loan and an auto loan.
A title loan is also referred to as an auto title loan, because you are using an automotive vehicle title as collateral to secure the loan. This can be extremely confusing considering an auto loan and a title loan are two different forms of borrowing, but it is important to keep the terminology straight.
Funds from an auto title loan are used specifically to buy a vehicle, while the funds from a title loan can be used for virtually anything.
When you get a title loan from most lenders, they might hound you for information on what you are using your money for. But at LoanMart, we understand that even though it is a loan, your money is yours to do with what you like; so, we will never require you to disclose what you used your loaned money for.
The decision is 100% up to you if you want to share your spending information with us. With your approval, LoanMart may use your story as a customer testimonial to show other people looking for a title loan just like you, the success that comes with a LoanMart title loan.
Getting a Title Loan
LoanMart is by far the best option to get a title loan. We are proud to be a leader in non-traditional lending, and have been for over a decade. To get started on a LoanMart title loan, all you have to do is go online, call over the phone, or use the handy live-chat feature. It should take about 5 minutes to begin, and there are no fees or obligations to start.
Once approved, you will receive an estimate from a qualified LoanMart title loan agent. You will then need to provide the following documents:
A government issued form of ID such as a driver's license or a state ID card
Proof of residence, such as a piece of mail
Proof of income, like your bank statement or paystubs
Your qualified free-and-clear vehicle title in your name
LoanMart does business quickly and efficiently, but never rushed. There are professional LoanMart auto title loan agents available 7 days a week with extended hours. If you fill out your application in the evening after business hours, you will be one of the first customers contacted the next morning when we open up for business.
Paying Back a Title Loan
With LoanMart, paying back your title loan is convenient and manageable. Our experienced LoanMart agents will work with you. With terms ranging from 12-48 months, your payments can be spread out, so you won't have to stress and scramble to come up with a hefty sum of money all at once.
LoanMart never charges penalty fees for making payments early, why would we penalize you for being responsible and ahead of the game with your payment plan? That's just crazy. There are also never any balloon payments either: we want your loan to be feasible, not unachievable.
Benefits of Title Loans
Use a LoanMart title loan to get on top of your budget again, catch up with bills and payments, or even as an auto loan.
LoanMart has provided title loans to over 150,0002 satisfied customers across the United States. Without the hassles of a traditional lender, LoanMart is able to provide highly competitive rates. We also know you are more than your credit score, which is why we take the time to look at other factors such as your ability to pay back the loan, and the equity value of your vehicle, instead of solely at your credit. LoanMart maintains a high approval rating, so people with all types of credit are encouraged to apply1.
Check out just a few reasons why people all over the United States are glad they chose LoanMart:
High approval rate1
Terms ranging from 12-48 months
Never any balloon payments or penalties for paying early
All varieties of credit encouraged to apply
Respected reputation as a trusted lender for over 10 years
https://www.800loanmart.com/title-loans-how-it-works