Title Loans Open on Sundays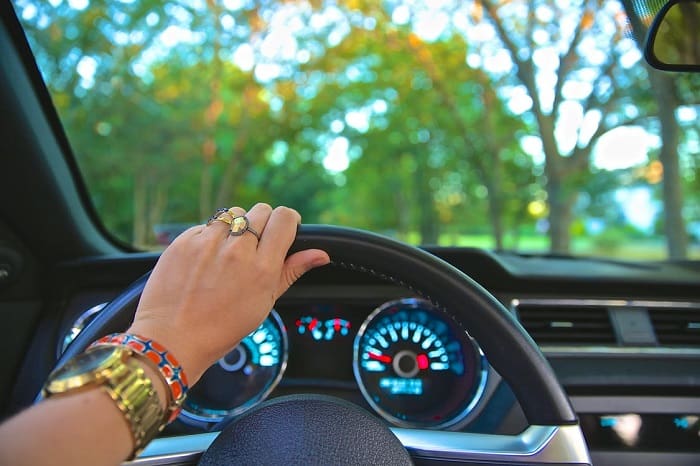 ---
Financial emergencies can happen to anyone at any time! If you need financial assistance any day of the week, you might be asking yourself, "Are title loans open on Sundays?"
If you need a car title loan any day of the week, you can inquire about a title loan serviced by LoanMart. The information request is available to you seven days a week, along with a loan agent to answer questions if you need it!
Car title loans are used for many different financial emergencies, including:
Medical or Veterinarian Bills
Unforeseen Bills or Financial Obligations
Vehicle Repairs
Home Repairs
Covering Rent or Mortgage Payments to Prevent Default
Regardless of what you need your cash for, title loans serviced by LoanMart are available to you on Sundays!1
How Can I Get an Auto Title Loan on a Sunday?
Financial emergencies do not stop because it is the weekend! While many lenders will require you to visit in person during weekdays to get your funds, not all of them will. Title loans serviced by LoanMart have a hassle-free online inquiry process that is available to you seven days a week for your convenience. The process is streamlined to help borrowers in distress! If approved, you could get your funds in as little as 24 hours.3
Borrowers can apply online at any time of the day or night. If you are placing an inquiry late at night, you will be one of the priority customers contacted when LoanMart opens for business in the morning.
How Do Car Title Loans Work?
Car title loans work by a borrower using their vehicle's title to secure funding. During the title loan process, the title is collateral for the loan and the loan becomes secure. This offers the borrower many different benefits! Secured loans like title loans can offer:
Approval Based Upon Collateral Value and Income
Even Those with Poor Credit History Can Be Approved1
Competitive Interest Rates
More Funding Availability1
Car title loans will allow a borrower to use their vehicle's title to get cash!1 Simply put, a car title loan is an installment loan that uses the equity in your vehicle to obtain funding. Equity is the difference between the current resale value of the vehicle and how much is still owed. The more your vehicle is worth, the more you could potentially borrow if your income supports it!1
To be approved for a title loan, your vehicle must have a certain amount of value. Generally, most title loan lenders will allow you to borrow up to 50% of your vehicle's value!1 To learn what your vehicle could be potentially worth, use this title loan calculator to obtain a free quote for a title loan serviced by LoanMart.
Do I Need Good Credit to Apply for an Auto Equity Loan?
One of the benefits of choosing a secured loan like an auto equity loan is that they are more flexible in the approval process than other traditional loan options. This is because they are secured loans that use collateral! Collateral usage allows a lender to feel more secure in the borrowing process, and the approval process can be much more flexible. While a borrower's credit is looked at, it is not the most important part of the approval process.
Instead, a lender will focus on these factors:
Your Income and Ability to Repay the Loan
The Value and Equity of Your Car
Even if your credit is less than stellar, you can still apply for a title loan on Sundays! While all lenders will perform a credit check, LoanMart knows that people from all credit histories may need financial help. You won't need a perfect credit score to apply for a car title loan! Instead, you will need a steady income and a vehicle with sufficient value and equity to qualify for a title loan.1
What Documents Do I Need to Qualify for a Car Title Loan?
To qualify for any type of loan, there are a few documents that a lender will need to see. While the necessary documents may vary depending on the state you live in, you will generally need to have these documents handy:
Your Vehicle's Title: This is the most important part of the process! It must be in your name to qualify for a title loan.
Photos of the Vehicle: Skip an in-person vehicle inspection by submitting your photos online! Take photos of the VIN, the odometer reading and all four sides of the vehicle, including any damages it may have.
A Valid Government or State Issued ID: This could be your driver's license, passport, or even FOID card.
Proof of Residence: For a lender to send you mail and prove that it is you, your address must be proven. Documents like utility bills, recent credit card statements, and other types of mail will qualify as proof.
Proof of Income: While you do not need a traditional 9-5 to apply for a loan, you will need to show that you can afford it! Title loan lenders usually accept bank statements, pay stubs, or even Social Security benefits if you do not have conventional income.
Proof of Insurance and Registration: One of the perks of choosing a title loan is that you can keep driving your vehicle while you pay it off! To be able to do this, you will need to know your lender that the vehicle is registered and has insurance.
While it may seem like a lot of documents, these are standard for many different types of loans! With title loans serviced by LoanMart, you can submit all of your documents online. You can skip the hassle of applying in person, since title loans are open on Sundays! Simply email, text or fax your documents to your loan agents to receive preapproval for your loan.1
Can I Keep My Car If I Get Approved for a Title Loan on Sunday?
One of the concerns that many borrowers have when applying for title loans is if they can keep their vehicle while they repay the loan. The short answer is yes! When you apply for title loans open on Sundays with title loans serviced by LoanMart, you can keep driving your vehicle while you make timely payments on your loan. Although you are using the title of your car as collateral, responsible borrowers can keep their vehicle and drive like they normally would.
Advantages of LoanMart Services for Title Loans Available on Sundays
Choosing title loans serviced LoanMart for a title loan open on Sunday comes with many advantages besides convenience! Here's what you can expect:
High Approval Rate: Even if your credit is poor, it shouldn't stop you from receiving the financial help you need in an emergency!1
No Hidden Fees or Prepayment Penalties: There are no prepayment penalties for paying off your loan early.5
Get Your Cash Fast: Borrowers that get approved could get their cash in as little as 24 hours!3
Apply Directly from Your Smartphone or Computer: There is no need to leave the comfort of your home to apply for a loan! Apply directly from your smartphone online or give one of our agents a call today at 855-422-7412.
How Do I Apply for a Car Title Loan with LoanMart on Sundays?
Applying for title loans open on Sundays can be easy! With title loans serviced by LoanMart, we can offer you a fast, streamlined process to inquire about a loan.
It can take just three simple steps:
Send in Your Information: You have the choice of applying online or over the phone at 855-422-7412. The inquiry form can take just minutes to complete, and you will only need to answer a few questions about your income and vehicle!2
Submit Your Documents: After sending in your initial inquiry form, a loan agent will contact you and ask for a few documents.
Sign Your Contract and Get Your Cash: If your documents are approved, the last step is to go over your contract with your loan agent. They are happy to answer any questions you might have about your loan or your payment plan! Each payment plan is personalized to match your income and loan amount. After signing your loan contract, the last step is to get your approved cash!
Get your funds today by inquiring online with title loans serviced by LoanMart here.1, 3 Or, give a loan agent a call today at 855-422-7412!