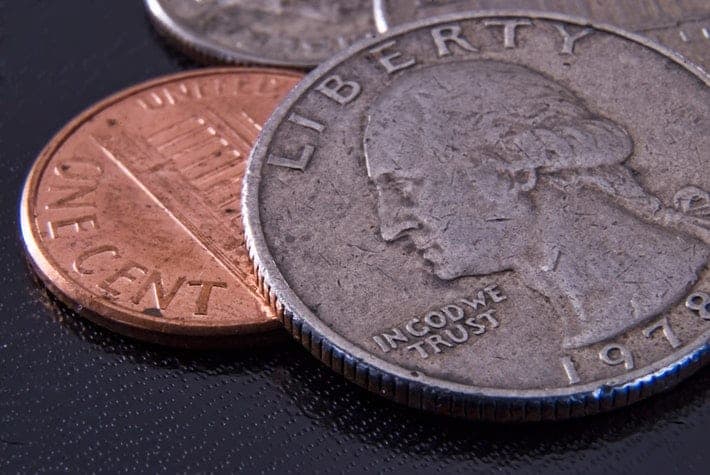 If you live in Tennessee and are curious about what the requirements are for a title loan, know that ChoiceCash Title Loans offer a fast process and tons of desirable perks1.
Learn more details by reading the informational article below.
What is a ChoiceCash Title Loan and Are They Available for Tennessee Residents?
A ChoiceCash Title Loan is simply an approved title loan that is secured using the borrower's vehicle title as collateral. Due to the competitive rates and flexibility of the loan, almost anyone with a qualifying vehicle could be approved1.
ChoiceCash Title Loans are an ideal funding solution when one is facing monetary hardship, and there is no time to spend waiting for approval from a traditional bank loan. In order to apply for this incredible type of auto title loan in Tennessee, hop onto the ChoiceCash Title Loan website to complete the inquiry form online.
How Do I Qualify for a ChoiceCash Title Loan in Tennessee?
When it comes to qualifying for a ChoiceCash Title Loan, there are a few requirements to keep in mind.
To apply, you will need to meet these requirements:
Be 18 years of age or older
Own a vehicle and have the title in your name
Have a steady source of income
As long as you are 18, have your vehicle in your name, and have a source of income, it becomes easier to qualify1.
What Documents Do I Need to Qualify for a ChoiceCash Title Loan in Tennessee?
After meeting the initial requirements for a ChoiceCash Title Loan in Tennessee, there are a few documents that are necessary to have on hand to complete the inquiry process.
When applying for a ChoiceCash Title Loan in Tennessee, you will need to have:
A government issued photo ID
Qualifying title to your vehicle with your name on it
Proof of residence
Proof of income (bank statements, social security statements, etc.)
With these documents ready, you'll be able to progress to the next steps in the approval process, which is the vehicle inspection. The flexibility of ChoiceCash Title Loans allows inquirers to complete this necessary inspection entirely online!
With auto title loans, the loan value is greatly determined by the value of the vehicle. The higher the value of the vehicle, typically the higher the loan value1. By providing pictures of the vehicle for inspection, ChoiceCash Title Loans can thoroughly assess the vehicles market value and make an offer based upon the results of the inspection1.
By looking at the pictures, the loan agent will consider a few details:
Mileage of the vehicle
Make and model of the vehicle
The year of the vehicle
Any surface or body damage on the vehicle
Any added modifications
By processing your vehicle through the inspection, and having your documents ready, you're on your way to get approved! Some eligible applicants in Tennessee could get approved the same day they apply1.
What Are the Advantages of a ChoiceCash Title Loan in Tennessee?
In contrast to a traditional loan, ChoiceCash Title Loans have more advantages and flexible options. Usually, bank loans will take weeks or months to potentially secure.
With ChoiceCash Title Loans, applicants generally get approved within half an hour or less1! Since the loan is secured using collateral, which in this case is the vehicle, the approval process is much faster.
Get the Money You Need Faster
Those applying to get a great deal on a title loan in Tennessee could be approved the same day they apply if they qualify1! For some residents in Tennessee, the approval process generally take less than thirty minutes1! The convenience of ChoiceCash Loans is the ability to apply online or directly from a phone!
Quick and Easy Inquiries
Applying online can take mere minutes1! ChoiceCash Title Loans makes the process as easy as possible so that when an emergency pops up, the money you need could be available as soon as possible1.
Credit Doesn't Always Matter
Loan approval can be secured through the value of your vehicle, so credit isn't the most important criteria when it comes to acquiring a title loan. ChoiceCash Loans work with people of all different types of financial backgrounds1!
Keep Driving
Your title loan is secured using the vehicle title as collateral, and even though ChoiceCash Title Loans holds onto the physical title, you could keep driving your car. No need to rely on Uber or friends to get you where you need to be. Unlike pawn shop loans, you won't need to have the lender hold onto it.
Why Choose ChoiceCash Title Loans in Tennessee?
ChoiceCash Title Loans have some of the most flexible and easy title loan requirements in Tennessee.
With an easy inquiry process, faster options for getting the money you need, and flexible terms, what's not to love? Get approved in as little as one business day, and don't spend hours waiting in a bank to get approved–apply right from your smartphone1!
Through ChoiceCash Title Loans, get the money you need when you need it! Contact ChoiceCash Title Loans at 1-888-742-7153 or apply online today!
Experience fast approval with a ChoiceCash Title Loan!1