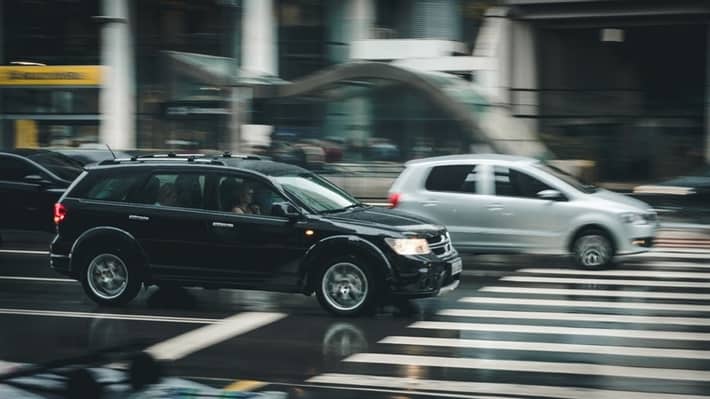 Equity is the monetary value of property beyond amounts currently owed on it. It is calculated by subtracting the total amount you still owe to the bank or car dealer from the actual value of the car. With LoanMart, you can use this equity to borrow money.
If you own a vehicle, it can be used as collateral to obtain a loan. At LoanMart we offer car title loans. We only ask to ascertain the equity in your car and to demonstrate your ability to repay the loan to know how much you qualify for. At LoanMart, our intention is to lend you money so that you can overcome your financial emergency1. Too good to be true? Not at all.
You can get a loan based on the equity of your car and your ability to repay the loan. It's as simple as that.
Here is how you can find the equity in your car:
Find out how much you still have to pay on the loan: This very simple if you can get monthly statement or online account access to your loan information. It will clearly tell you how much you still owe on your car.
Find your car's actual value: A professional assessor can help you succeed in getting the most realistic estimate. The exact value depends on the year, make model and other variables.
Get an appraisal at a car dealership:  You can go to a reputable dealership to give you an accurate appraisal. You can also go to a used car auction close by that can give you a fair estimation as well. This might be the easiest way to determine your vehicle's true worth because at a dealer you interact with real people who can help you follow up on questions or concerns. A dealership will inspect the condition of your car and compare it to others on the market with a similar make, model and condition to determine the demand and value.
Use an online appraisal tool: There are many websites that help you to complete the appraisal online and know the value of your car. The Kelley Blue Book is one of the most reliable tools that will help you to estimate the market.
Use the equity in your car for a car title loan with LoanMart
With LoanMart, you can use the equity in your car to borrow money quickly and easily when you need it. The car owner can leverage their car title to get several thousand dollars1. At LoanMart, our auto title loans are customized to meet your financial progress.
The best part is that the terms of our loan are tailor-made to suit the unique needs of our diverse customers. We don't have a flat interest rate policy but rather we have a highly competitive process of setting our rates to help meet our commitment to customer satisfaction. We offerthe best interest rates to make sure that our customers' interest is taken care of. It doesn't matter whether you own a truck or a car. You may qualify for a title loan as long as your vehicle has considerable equity and you have the ability to repay the loan1.
The other great reason to choose LoanMart is that we are not focused on your credit history. We believe that your financial burdens or poor credit history belong in the past. Instead, we are interested in your future financial prosperity. Are you ready to get one of the best auto title loans based on the equity in your vehicle and ability to repay the loan?
There are numerous Benefits of Applying with LoanMart:
You can keep your car while making on time monthly payments.
The process of applying for a car title loan is very simple. LoanMart is NOT interested in making you wait. We allow you to submit your documents online by using your cell phone.
We have quick processes and that is why thousands of people have chosen to get car title loans from us. You can get your money in as little as one business day 3.
Want to get the best deal? You've come to the right place. At Loanmart:
We don't charge you for finding out how much you qualify for.
We use high levels of encryption and comply with all state and federal laws to provide the highest level of satisfaction.
We provide competitive interest rates to make sure that your loan is customized for the specific situation.
Our advanced technology and tools can make the loan application process easy and seamless. For instance, mobile apps and chat services online help us keep up with you. You can even check your account online similar to a bank account.
Our customer service can help you get the necessary documents to expedite the loan processing. For instance, we can help you get your car title from the Department of Motor Vehicles.
Not convinced?  Here are some key advantages of using LoanMart.
No prepayment penalties
Competitive interest rates
There is no application fee
High approval rates
Funding is available in as little as 1 business day 3
Get the help you need with your vehicle title today!