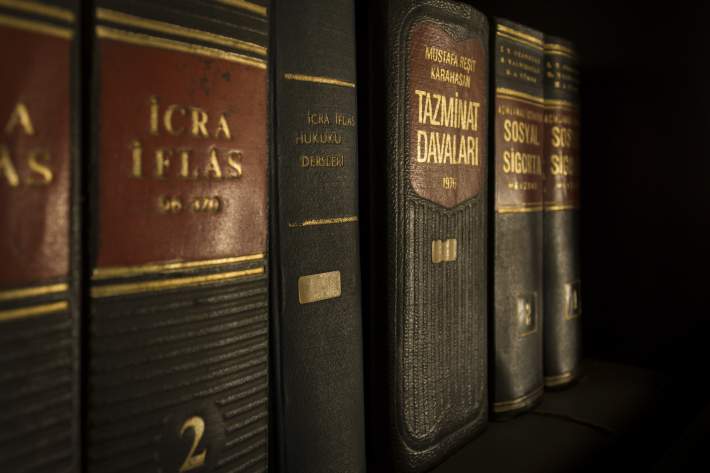 If you're a resident of Tennessee and you're looking for same day funding, there are a few options available to you, such as ChoiceCash Title Loans1. ChoiceCash Title Loans are one of the most convenient loan options when it comes to choosing same day funding in Tennessee.
What are ChoiceCash Title Loans in Tennessee?
A ChoiceCash Title Loan is simply a title loan that is secured using a borrower's vehicle title as collateral. Due to the competitive rates, and ease of the loan process, almost anyone could be approved1. This loan option is an ideal financial solution when facing monetary hardship, and there is a need for fast and easy funding.
In order to obtain an auto title loan in Tennessee, one of the best ways to apply can be through the ChoiceCash Title Loan website online. Auto title loans provide eligible borrowers with more flexible payment options online, as well as faster service than a traditional bank loan.
How Do I Qualify for a ChoiceCash Title Loan in Tennessee?
Qualifying for a ChoiceCash Title Loan is both flexible and convenient, as the inquiry can be done completely online.
In order to qualify for same day funding, there are a few requirements, such as:
Be at least 18 years of age
Own a vehicle in your name
Have a steady source of income
By meeting these general requirements for an auto title loan, it becomes easier to receive same day funding in Tennessee1.
ChoiceCash Title Loans could potentially provide the easiest and fastest funding in Tennessee1. A steady source of income is necessary for approval, but the type of income one receives varies from customer to customer. It's important to know that ChoiceCash Title Loans typically accepts Social Security benefits, government benefits, and disability benefits as proof of income.
ChoiceCash Title Loans are meant to help with financial hardship, so apply today to see if you are eligible for qualification.
What Are the Documents Required for a ChoiceCash Title Loan in Tennessee?
When applying for a ChoiceCash Title Loan in Tennessee, there are a few documents needed to secure the loan and verify your information. These documents help a loan agent determine the loan amount, terms, duration of repayment, and more.
You will typically need to provide the following documents:
A valid government-issued photo ID
Qualifying title to your vehicle with your name on it
Proof of residence
Proof of income (bank statements, Social Security statements, etc.)
With these documents, you'll be able to proceed to the next steps in the approval process, which is an inspection of your vehicle to determine the value of the loan. This inspection is convenient, as it can be done entirely online!
By taking pictures of the vehicle and sending them in, ChoiceCash Title Loans can thoroughly assess the value of the vehicle to personalize the loan amount. The higher the value of your vehicle, the more you may receive in a loan1!
What are the Advantages of a ChoiceCash Car Title Loan in Tennessee?
In comparison to a traditional bank loan, ChoiceCash Title Loans vary to some extent. Bank loans are typically unsecured, while ChoiceCash Title Loans are secured using your vehicle as collateral. As a result of the collateral, there are certain benefits to the consumer.
Get Your Money Faster
Those applying to get a great deal on a loan in Tennessee may be approved the same day they apply if they're eligible! For some residents in Tennessee, the approval process can take less than thirty minutes1.
Easy Inquiry
Appling online and qualifying can take just a few short minutes! ChoiceCash Title Loans make the inquiry process as simple as possible, so borrowers could get the money they need when they need it1. Apply online whenever it's most convenient for you!
Keep Driving Your Car with a Loan
Even though your loan is obtained using your vehicle as collateral, you can keep driving it during the repayment process as long as you make your monthly payments on time! No need to rely on Uber to get you around.
Credit Doesn't Always Matter
Loan approval is based upon the value of your vehicle and your ability to repay the loan, so your credit isn't the most important criteria for eligiblity. ChoiceCash Title Loans work with all types of credit–both high and low!
Why Choose ChoiceCash Title Loans for Same Day Funding in Tennessee?
ChoiceCash Title Loans have some of the most flexible payment options available for eligible borrowers in Tennessee. When you're in a financial bind and considering a car title loan, know that ChoiceCash Loans are one of the best lending options available across the nation!
Longer Loan Terms
While it's common for most car title loans in Tennessee to be short term loans–lasting about 1 year–ChoiceCash Title Loans provide borrowers with terms of up to 3 years3!
No Hidden Fees
Hidden fees can burden the borrower and make the repayment process difficult, and often will increase the balance of the original loan. With ChoiceCash Loans, there are no hidden fees so you can rest easy.
Low Monthly Payments
When choosing ChoiceCash Title Loans, regular monthly payments start low and can get lower as you pay it off2! By the time you make your final loan payments, you could be paying half of your first loan payment. This could be an optimal reward for simply paying back your loan and being a responsible borrower! ChoiceCash Title Loans have flexible payment schedules to work with your lifestyle and your budget.
ChoiceCash Title Loans offer loan rewards that can leave more money in your pocket.2