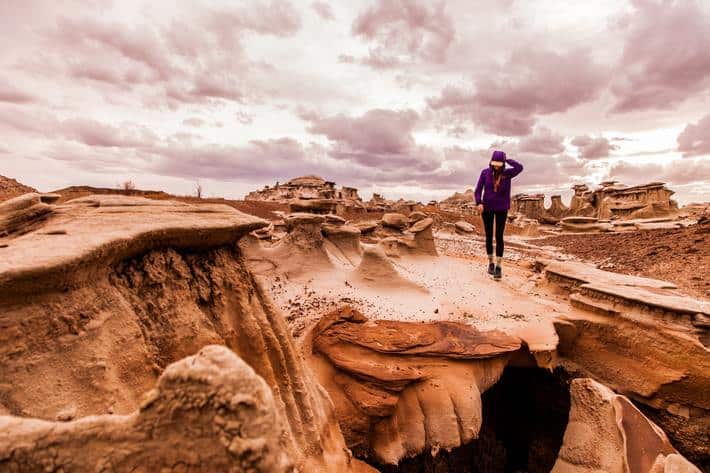 The city of St. George was founded as a cotton mission in 1861, but was not yet incorporated, until 1862. Originally called Dixie, the city was erected by the 300+ families that were culled to move there. These families were supposed to assist in building the cotton industry in the area. They were selected based on their family specialties: educators, farmers, carpenters, and etc. The area was later named after a member and apostle of the Church of Jesus Christ of the Latter-day Saints, George A. Smith.
As of the 2016 United States Census the population of the state of Utah was 3.04 million. The population of St. George, Utah was 82,318 people. It is the largest city inside Washington County, and it is the 8th largest city in the state of Utah. St. George is located on the southwest corner of the state.
The cost of living in St. George is 5% less than the national average.
Let's see how St. George's cost of living compares to other major cities:
Anchorage, Alaska is 34% higher than St. George
Chicago, Illinois is 29% higher than St. George
Dallas, Texas is 7% higher than St. George
Knoxville, Tennessee is 14% lower than St. George
Miami, Florida is 20% higher than St. George
New York, New York is 140% higher than St. George
Phoenix, Arizona is 1% lower than St. George
The median household income in St. George is $48,188. The average salary is $39,458. Wages in the city went up 1.5% in that last quarter of 2017. This average salary is comprised of job positions like Mechanical Engineer, Office Manager, and Human Resources Manager. Most of the jobs in St. George are with the large airline situated there, in health services, tourism, and customer service.
Housing
The housing market has been on the rise for a few years now. Home values have gone up 6.7% over the last year and are predicted to continue rising. The median price of homes across the nation is $228,200. The median cost of renting any home across the country is $1,595.
Transportation
The average commute time in St. George is 16 minutes. Most drivers tend to drive to and from work alone each day, about 77% of the population of working people. Just about 15% of people carpool. While, less than 1% of the working population takes public transportation. On average, a gallon of regular unleaded gas in St. George will cost you about $2.46.
The city of St. George does have its own form of public transportation called the Suntran. Patrons can ride for just $1, and they do offer discounted rates to senior citizens 65+ and to people with disabilities. Children under age 5 ride free, if they are accompanied by a paying adult rider. Suntran also offers $30 monthly passes, that has unlimited travel within those days.
Utilities
Residential power and lights will cost about $16 per month, per meter. The general water service charge, is based on the size of your meter and the amount of gallons used. The base charge is $24.72 per month. If your water use exceeds 5,000 gallons per month there are additional fees added on to the base charge. And the current garbage rate is $11.85. All in all, your basic utilities (heating, electricity, cooling, water, garbage) can cost anywhere from $75 a month to $200 a month, depending on the size of your apartment or house.
What is there to do in St. George, Utah?
Zion National Park
Pioneer Park (Dixie Rock)
10 Golf Courses
ATV tours
Rosenbruch World Wildlife Museum
Red Cliffs Recreation Area
Cliffside Restaurant
How Can LoanMart Help Me with My Move?
LoanMart offers vehicle title loans for qualifying vehicle owners1. We will hold your vehicle's title as collateral for your loan, until you have paid it back in its entirety. All you have to do is fill out our application, and you can find out how much you may be eligible to borrow from us. You may be able to receive your loan funds in less than one business day3.
Here's what you do:
Contact us

Call: 1-877-787-4923
Visit: Your nearest participating store

Submit your required documents

Qualifying vehicle title
Government issued photo ID
Proof of income
Proof of residence
Several photos of your car

Collect your funds1

Cash: from your nearest participating store, or MoneyGram location
Check: mailed to the address we have on file for you
Direct Deposit: to your personal banking account, or online wallet
We offer competitive interest rates and we do not discriminate based on credit score. If you have bad credit, or no credit you are still encouraged to apply. We base our approval on your current ability to pay, and the equity of the vehicle1.
If you are in the St. George area, and you need some help offsetting your expenses, don't hesitate to reach out to LoanMart today.