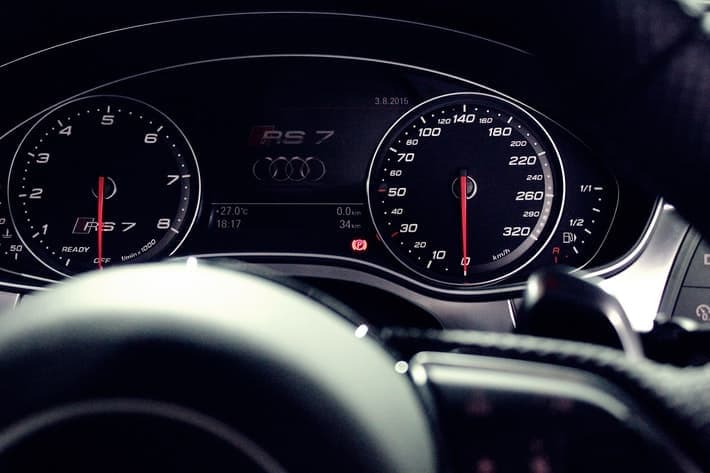 How Do I Pay for a Blown Engine?
When it comes to owning a car, there are many hassles that can come with that responsibility—including auto repairs. No matter how well we take care of our vehicles, it is inevitable that we will have to repair it at some point.
But what happens if the repairs are too costly? What if you blow the engine on your vehicle and you don't have the funds to cover the repair cost? Luckily, all hope is not lost! There are several ways you could receive the funds you need to repair your blown engine.
Getting a Personal Loan Can Help You Repair a Blown Engine
If you find yourself in a position where you can't afford your engine repairs, then perhaps you should consider getting a personal loan. With a personal loan, you could receive emergency funds to repair a blown engine.
A personal loan is great way to pay for auto repairs because they have decent interest rates—depending on your credit score. Personal loans also don't really have a limit, so you could receive a high loan amount if your credit score is high enough.
The issue with personal loans, is that getting one can be difficult, and it could take some time to acquire funds. When opting to get a personal loan to fund your car repair, you may be required to possess a decent credit score to even be considered. Without a decent score, chances are you may be deemed ineligible.
When it comes to receiving funding, the process may take up to a week. Typically, you may receive funds within one business day, but depending on the company you choose, that time frame can be much longer.
Title Loans Can Help You Pay for a Blown Engine
While getting a personal loan can be great if your credit is in good shape, there is may be an alternative if you are ineligible: a title loan. A title loan is a loan that you acquire using your vehicle's title.
This means two things:
Your vehicle's title is used as collateral to secure the loan
Your credit score is not a big factor during the qualification process
With these flexible factors, just about anyone with a vehicle title can get title loans in Oklahoma City and your city too1. And since your vehicle's title is being used as collateral, your vehicle can be in the shop when you take out the loan.
On top of that, title loans generally have fast approval processes, so you could receive your money the same day you apply3! Though just like personal loans, there are some details to be aware of.
The first thing you should know, is that the funds you may receive will be determined by the value of your vehicle and your ability to repay the loan. So, you may not receive enough money to cover the repair cost yourself.
Next, you need to be aware that title loans are not available in every state. If you are considering applying for car title loans in Houston and many other cities, make sure your state allows them in the first place.
Credit Cards can Help Pay for a Blown Engine
If you don't want to spend time applying for a loan, you could consider using a credit card to pay for your vehicle repair. Using a credit card can actually be a great option, especially if the interest rate on your credit card is low and affordable.
While paying for a car repair with a credit card might be the best option for some, it may not be best option for others, especially if you are trying to repair a blown engine. The cost to repair a blown engine will vary, as costs will depend on what needs to be fixed and the time it takes to fix it. But on the low end, a driver may be looking at $2,500 to $4,000 in costs, which is a lot to put on your credit card(s).
Before you use your credit card to repair your blown engine, be sure do some research to find out if using a credit card is the best option.
Use LoanMart as a Financial Tool
For over a decade, LoanMart has strived to help those in need. Be that though our articles on various financial topics or helping our customers find the funds they need quickly, whatever the reason is we make sure our customers are well taken care of.
Since the beginning, LoanMart has built relationships with customers based on understanding. This practice has allowed us to help over 250,000 people2 and become one of the largest and most reliable title loan lenders on the West Coast.
We offer an experience like no other and if you want to try out our services for yourself and see that we're serious then pick up the phone and give us a call at 1-855-277-4847 or send an email to customersupport@800loanmart.com.