Can I Get Approved for a Title Loan in Michigan if I Don't Have a Job?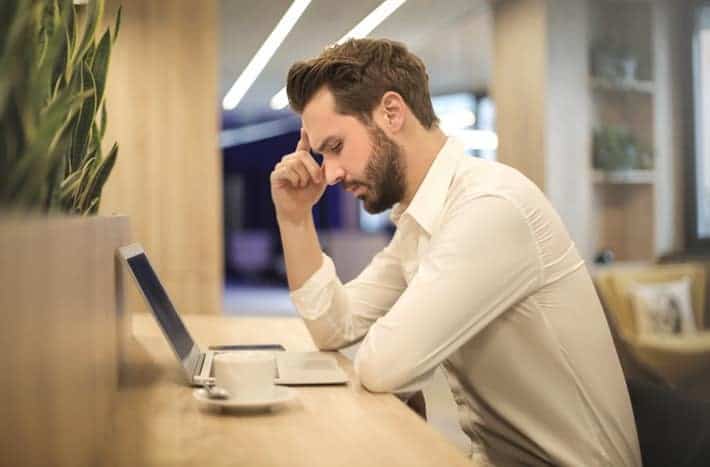 With many lenders requiring proof of consistent income, it can be frustrating when you need money but you're not able to prove you receive regular income. Fortunately, if you own a car, you may still have access to cash, and there's one option that could put money back into your pocket.
Are Payday Loans a Good Choice If You're Not Working in Michigan?
What are your options when you need money in a hurry, but you don't have a job or regular income in Michigan? The state of Michigan allows payday loans with up to 120 days for repayment – but you could also be required to repay it in as little as two weeks.
Can I Get a Car Title Loan Without a Job in Michigan?
Car title loans work differently than regular payday loans. Since you're using the car's title as collateral, the lender's risk is reduced and you're more likely to get the money you need. Typically, the lender is primarily concerned with your vehicle's value and your ability to repay the loan rather than your employment status.
With a few exceptions (for example, child support payments), lenders are also less concerned with the source of your income. Part-time workers, self-employed business owners, and borrowers living on social security income could all potentially qualify for a loan!
As long as your vehicle has enough value to cover the loan and you can demonstrate your ability to make monthly payments, you are more likely to get the money you need without hassle.
As an added bonus, you can also borrow more with a car title loan. Car title loans aren't restricted by Michigan' payday loan limit of $600 and lenders will typically loan you a percentage of the car's value. For example, if your car is worth $5,000, the lender might be willing to let you borrow up to $3,500.
Lastly, since you're using your car's title as collateral, you'll need to surrender the title to the lender. Most lenders will allow you to continue to drive the vehicle as you make your payments. However, there are a few that will ask you to surrender the vehicle as well as the title, leaving you without transportation, until the loan is repaid.
If you're considering a car title loan, a title loan serviced by LoanMart could be the solution you're looking for1. With all the benefits of a regular title loan – and more – but without the hassle.
These are just some of the benefits of a title loan serviced by LoanMart:
Same day cash in your hand1
You keep your car, so there's no disruption to your daily routine
Years to pay back the loan
No pre-payment penalties if you decide to pay off the loan early
More than that, a title loan serviced by LoanMart doesn't require you to have a full-time job in order to qualify for emergency funding. Alternative forms of income are just as acceptable and could quickly get you the money you need1.
What Are the Income Requirements for a Title Loan in Michigan?
While some title loan options may have strict requirements for proving your income, the guidelines for a title loan serviced by LoanMart are very flexible.
Even if you're not working full time, you could be approved with any of the following common sources of income:
Self-employment
Disability
Pension
All that's required is proof of regular income. Bank statements are a popular option, but you could also submit government award letters. The award letter must state the reason you're receiving the income, the awarded amount, and the date that payments are received.
After you've submitted your documents, a loan officer will review them and ensure your income is enough to cover the payments for the loan. In many cases, it's a quick and easy process that can be completed in minutes1.
What Are the Other Benefits of a Title Loan Serviced by LoanMart?
As if getting more cash today, keeping your car and having three years to pay it off with no prepayment penalties isn't enough, there are two other advantages that a title loan serviced by LoanMart has over its competitors.
Typically, when you borrow money it's for a specific reason. It could be for emergency house repairs or to cover unexpected medical bills. Once you've spent the money, it's gone, leaving you to make monthly payments until the loan is repaid.
How Can I Apply for a Title Loan Serviced by LoanMart?
Applying for a title loan serviced by LoanMart couldn't be easier. Simply call to speak to a live representative or complete the online questionnaire. Once the inquiry is received, a loan agent will be in touch to explain the next steps and discuss which proof of income will work best for you.
There is no need for unnecessary trips across town, as the entire inquiry process can be completed right from home! You can choose to have your approved title loan funds wire transferred to your bank account or you can pick up the cash in person from any local MoneyGram location.
With higher loan values, more time to repay, and payments that could actually go down, a title loan serviced by LoanMart could be the solution you've been looking for1. Whether you're receiving Social Security benefits, working part-time, or working for yourself, there's potentially still a loan option that's available to you.