Do I Need a Job to Get a Title Loan in Oklahoma?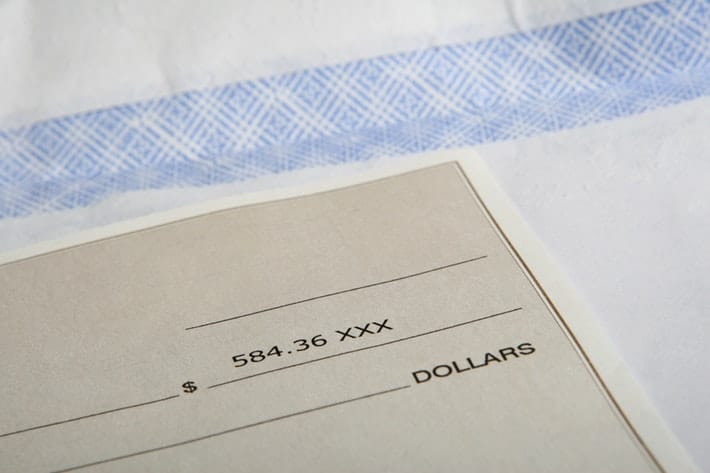 Do you need last-minute funding to help you cover your bills? An overwhelming number of Americans live paycheck to paycheck and would be unable to cover their standard living costs if they lost their job.
If you have lost your job, been laid off, or are just currently unemployed and looking for your next opportunity, you likely need some extra cash to get you through! Have you heard of auto title loans? They could be the perfect option for you to get the emergency funding you need.
Title loans serviced by LoanMart offer secure auto title loans with high approval rates1. It may be possible for you to be approved regardless of your current employment status1. Keep reading this informative article to discover why you may not need a job to get a title loan in Oklahoma.
What Are the Qualifying Factors for Title Loans in Oklahoma?
Auto title loan approval is based on numerous qualifying factors, unlike other types of loans that only refer to financial history. And because the borrower's car is used as collateral, individuals with poor credit and alternate methods of income could be approved for an auto title loan in Oklahoma.
The most vital qualifying factors for title loans serviced by LoanMart are the current equity of your car and your ability to repay the loan. Title loans serviced by LoanMart will calculate the value of your vehicle using the make, model, year, and current condition.
Your ability to repay the loan in full is determined using proof of income. If someone is employed, income can be shown through paystubs, but this isn't necessary to prove you have the ability to repay a loan. Title loans serviced by LoanMart accept alternative qualifying forms of income, so you do not necessarily need a job to show you receive income1.
What Are Other Qualifying Forms of Income?
Social Security
If you have already retired but still need a little extra funding, you could still qualify for a title loan in Oklahoma by providing proof of retirement income1. So, if you are receiving Social Security or have a pension plan, show your statements or pension plan documentation to an agent by faxing or scanning them over.
Disability
If your income comes from disability checks, simply submit that documentation to see if the amount you receive qualifies you for an auto title loan in Oklahoma.
Self-Employed
If you're self-employed, you might have concerns that it will be hard to provide proof of income for a title loan. But it really couldn't be easier, as all that title loans serviced by LoanMart needs is recent tax records. These will show how much income you usually earn in a year being self-employed.
Worker's Compensation
If you were injured on the job, you may be receiving worker's compensation right now instead of your normal paycheck. Worker's compensation is a special type of insurance that covers missing wages and/or medical costs for individuals injured on the job. You can send proof of your worker's compensation through statements, deposit slips, or letters.
How Does the Title Loan Process Work in Oklahoma?
Title loans serviced by LoanMart work very hard to provide high approval rates and an unbeatable hassle-free online inquiry process. Applying is fast, easy, and painless for those in need of emergency funding in Oklahoma1.
If you are approved, you could receive the title loan funding you need in as little as one business day1. Plus, you could receive long loan terms–giving you plenty of time to stretch out your monthly title loan payments.
You can get started right away on the process by just filling out a simple online form or calling and speaking to a loan agent1. Apply for a car title loan with title loans serviced by LoanMart in Oklahoma today!