How to Pay for the Retainer Fee for My Attorney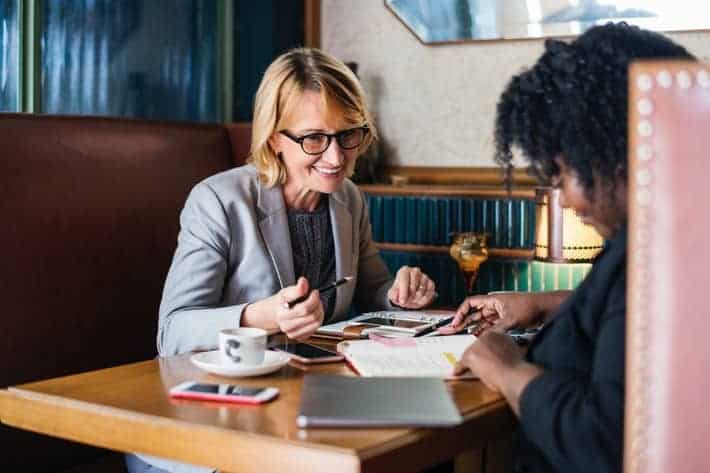 When using the services of lawyer there are several fees that come attached and one such fee is the retainer. Retainers can be quite expensive and some lawyers make it necessary for you to pay the retainer fee before they will agree to work with you.
But with some retainer fees costing thousands of dollars, it can be hard to know where to get the money for such an expense. Luckily, LoanMart is here to provide you with several methods you can use to help pay for a lawyer's retainer fee.
What is a Retainer Fee?
A retainer is an amount of money that a lawyer requests as an upfront payment for their services. Retainers can range from as little as $500 dollars to as high as $5,000— possibly more.
Lawyers use a retainer as a way to cover some of their costs. To determine what the retainer fee will be, lawyers typically take their hourly rate and multiply it by the number of hours they expect to work on your case. If your case does not require the full amount of your retainer, then whatever money remains may be returned to you.
A Title Loan Can Help Pay for a Retainer
If you need the services of an attorney fast but don't have the means to cover their retainer then a title loan may be your best option. By posting your vehicle's title as collateral, you don't have to worry to much about your credit score because the main qualifying factors are your vehicle's value and the ability to repay the loan.
To determine how much money you could get, your lender must first evaluate your car to properly determine its value. The evaluation process will take several factors into account, such as:
The damage on your car
The miles on your car
The age of your car
The make and model of your car
Once your lender values your car, they may be able to offer you a loan that is a percentage of your car's value. While the amount of money you could receive is based on your cars value, you could possibly receive up to $50,000 with LoanMart1.
One of the upsides to getting title loans in Lexington, or whatever city you are in, is how fast the process can be. Usually, it takes about 24 hours to get a title loan from LoanMart, but it may be possible to get your funds the same day you apply3.
If you decide to become a LoanMart customer, just know that you will be subject to a credit check. If you are approved for a loan, we encourage you to make your monthly payments on time to avoid any possible late charges5.
Getting a Personal Loan Can Help Pay for a Retainer Fee
Since the money you receive from car title loans is partly based on your car's value, you are not guaranteed to receive the amount of money you may like to pay for a retainer. Instead, why not consider getting a personal loan. With a personal loan, you could get enough money to cover the cost of a retainer and other expenses as well, but that's assuming you have a decent credit score and are approved.
Unlike with a title loan, a personal loan doesn't require collateral so you may need to have good credit to be approved. If you have a credit score that falls between 600 and 800, you could be eligible for approval. If your score is below 600, then you may not be approved.
A personal loan can be obtained in one of three ways:
Through a bank
Through a credit union
Through an online lender
By getting a personal loan through a bank, you could get a larger loan amount through the bank you already use. With a credit union, generally your financial history is used to determine your approval and not your credit score. An online lender usually allows you to complete the entire process from the comfort of your home.
Each one of these places offers unique benefits, so it's best to consider your options carefully before getting a loan.
Credit Cards Are Acceptable Ways to Pay for a Retainer
If you can't get approved for a personal loan, and you can't get enough money from a title loan, then perhaps your best bet is to put the cost of the retainer on your credit card. An attorney may accept a credit card as a form of payment for a retainer, but the entire fee must be put onto the account.
Using a credit card may be a good option if the interest on the card is low. A credit card may be easier to pay back than a personal loan. The best way to ensure that your credit card will have a lower limit than a personal loan is to get a credit card specifically for paying the retainer.
If you liked this article, then check out our blog where we post informational articles on a wide variety of topics. We provide these financial resources because we want to keep our customers well-informed.
From the beginning, we have strived to provide superior service to all our customers, and we have since helped over 250,000 customers2.
To contact LoanMart, you can email us at customersupport@800loanmart.com, walk into any participating store, or call toll-free at (855) 277-4847.