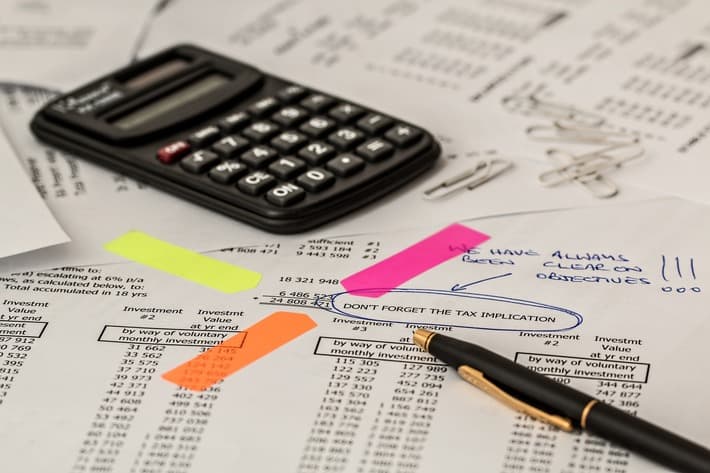 It's important for borrowers to know the equity of their vehicle. But how do you calculate the value of your vehicle? With a car Title Loan Calculator of course!
When applying for title loan funding, your vehicle is an important qualifying factor used to determine eligibility. The reason for this is that the car is used as collateral in exchange for the emergency funding. With LoanMart's Title Loan Calculator Vehicle Value App, you could get an estimate of your pre-approved Loan amount in just a few minutes1!
Potential borrowers may now use the LoanMart Title Loan Calculator to get a pre-approved title loan estimate in under 5 minutes3!  This calculator can be a game changer for those looking for emergency funding! Just plug in your information we'll calculate your title loan estimate1!
How to Use a Title Loan Calculator to Receive a Loan Value Estimate
The LoanMart Title Loan Calculator may be accessed on the LoanMart website from any computer or handheld device. From there you can quickly calculate your possible title loan funding amount1 just by submitting a few details:
State of Residence
Car Make
Car Model
Car Style
Current Car Mileage
Once all this information is submitted, qualified inquirers will be provided with a title loan estimate on the spot! If you are pleased with your loan amount, you could easily complete the inquiry for a title loan right from the application. So why not use the LoanMart Vehicle Value App to calculate your title loan amount?
To fully inquire for a LoanMart title loan after your title loan amount has been calculated, receiving a pre-approved estimate, just input your:
First and last name
Mobile number
Email address
ZIP code
And that's it! Using the Title Loan Calculator is as easy as can be!
Why Use the Title Loan Calculator and Why Apply for a Title Loan with LoanMart?
LoanMart has been doing business since 2002. Once a local storefront in Sherman Oaks, California, LoanMart gained success throughout the years and is now one of the top title loan lenders in the United States!
We have helped over 250,000 customers since we started doing business2! We have almost two decades of financial experience and are prepared to help you discover funding options with our simple Title Loan Calculator1.
What Are the Benefits of a Title Loan Calculator and Acquiring Lending with LoanMart?
LoanMart is unlike any other title loan lender out there. We offer numerous benefits–aside from our Title Loan Calculator–which other lending options generally can't match!
Take a look at the innovative benefits you could acquire if you are deemed eligible for title loan funding!
Quick Emergency Funds: Applying can take as little as 5 minutes, and eligible borrowers could receive their emergency money in as little as one business day3! But even before applying, you could use the Title Loan Calculator to receive an estimate1.
Superior Customer Service: No other lending company will show you such compassionate service! Receive helpful assistance from knowledgeable agents when you need help the most.
Competitive Interest Rates: Interest rates with LoanMart are highly competitive. Because rates are based on up-to-date market analysis, you know you're getting a good deal.
Three Day Peace of Mind Guarantee: If you acquire a LoanMart title loan, but somehow acquire the financial support you need through other means, you have three days to return the money without any fees4!
Title Loan Calculator: Knowing the value of one's car is important for financial matters. With LoanMart's Vehicle Value App, you may be able to get a pre-approved title loan estimate before even applying for a loan1!
There are so many reasons to choose LoanMart when it comes to obtaining emergency money. And now, you could receive a pre-approved title loan estimate before applying when you use the innovative Title Loan Calculator1.
Features of the Title Loan Calculator include simplicity, speed, and convenience. Go ahead and try it out now! And if you like what you see, you may inquire about a LoanMart title loan directly on the app without wasting any time. Get started today!