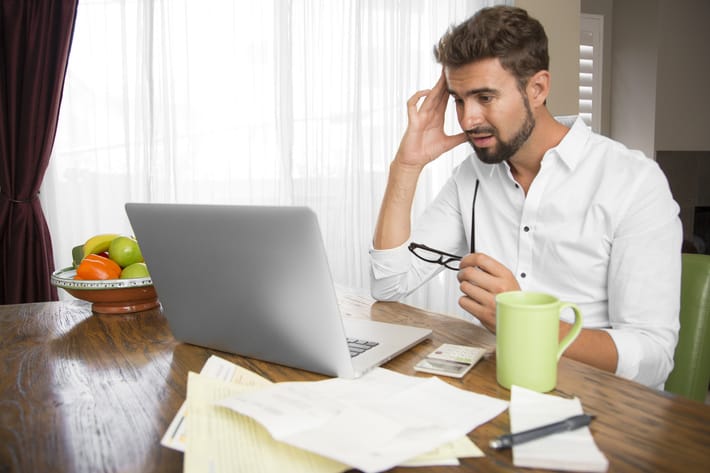 Sometimes an emergency, or some other sudden event, can pop up . Emergencies are inevitable, and can happen to anyone, no matter how well prepared they may be for the worst-case scenario. When something like this happens, it is important to take charge of the situation, and put out the financial flame as quickly as possible before it grows and spreads. This is where a car title loan from LoanMart could come in handy for South Carolina residents. Fortunately, it is possible for a LoanMart title loan to cover many different kinds of emergency expenses1.
What is the Max Amount of Money I Can Borrow With a Title Loan in South Carolina?
Depending on the equity of the borrower's vehicle, as well as their ability to repay a LoanMart car title loan, qualifying South Carolina residents can borrow anywhere from $1,100 up to $50,000 in order to ease any, and potentially all, of the financial burdens they are currently carrying on their shoulders1. Factors that determine the equity of a vehicle include:
Age of the vehicle

Condition of the vehicle

Brand of the vehicle

Style of the vehicle

Ownership of the vehicle

Model of the vehicle
How Car Title Loans with LoanMart Work
The car title loan lender (in this instance, LoanMart) will provide a loan to a qualifying borrower. The loan value is based on the equity of their vehicle, and their ability to repay the loan. In exchange, the borrower will allow the lender to sign onto their vehicle's title and place a lien on it.
This exchange gives the lender collateral that ensures they will receive their money back, even if the borrower cannot afford to pay their title loan back. The title loan borrower starts repaying the loan when it comes time with a specified payment amount each month on a pre-determined date. Once the borrower repays the loan in its entirety, the lender will then remove the lien they have placed on the vehicle title, and return it to the borrower.
What Are the Advantages to Borrowing Through LoanMart?
Taking out a car title loan through LoanMart has a wide variety of incredibly useful advantages for customers. Qualified borrowers may love using LoanMart for their financial assistance needs because:
LoanMart is registered with the Department of Motor Vehicles to provide auto title loan services.

The

online inquiry form

to apply for a LoanMart car title loan is short and simple, and can be completed in as little as five minutes or less

3

.

It is possible to apply for a car title loan even though the car is not yet fully paid off.

It is possible to be approved for a LoanMart car title loan, and receive the money, in as little as one business day

1, 3

.

It may only take between 12-48 months to repay a LoanMart car title loan.

Customers are not required to borrow the full amount of money that is offered for a car title loan through LoanMart.

Customers who have bad credit history could still apply. We care more about the equity in a customer's vehicle, as well as their ability to repay a loan.

We work with each of our customers individually to custom tailor repayment plans to fit their unique lifestyle and budget.

LoanMart has incredibly competitive interest rates, as well as high approval rates

1

.
Documents Customers Will Need to Have
LoanMart requires four different documents from customers when they apply with us for a car title loan. We require these documents so that we can confirm their identity, and a few other important qualifying factors. These identifying documents will include:
A valid qualifying car title in the name of the applicant

A photo ID that is government-issued (driver's license or state ID)

Proof of residence (government recognized mail such as a utility bill with your name and address on it)

Proof of income (a paycheck stub, an invoice, or a bank account statement). We ask for proof of income because we need to verify a borrower's ability to repay a car title loan.