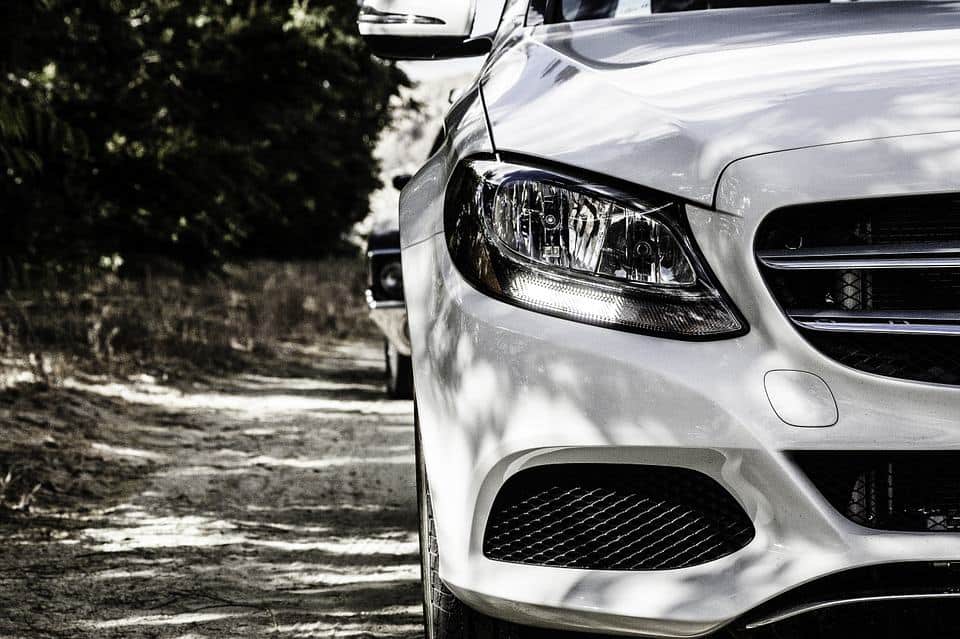 There are many title loan providers that promise potential borrowers they have the lowest interest rates, the quickest process, and the best deals on title loans. But can any of them back these claims up? LoanMart can!
LoanMart is one of the nation's top reputable auto title loan lenders. We started as a small local business in Sherman Oaks, California back in 2002. Since then, we have become a large—albeit nontraditional—title loan company. Due to our unique, nonconformist lending practices, we are able to offer borrowers a flexible process and better accessibility1.
Normally, lenders will offer the same rates and terms to all their customers. But at LoanMart, we understand that no two customers are the same. This is why we personally customize every borrower's terms to fit their own unique financial situation.
And while other lenders have hard to reach customer support staff or simply provide subpar service, LoanMart rises above. We understand deeply that our customers are of the utmost importance, and so we treat them as such. We offer extended hours throughout the week and are open weekends. We know questions may need immediate answers, so we make ourselves readily available.
We strive to provide superior service, and our dedication to our customers shows in the way we are perceived. To date, LoanMart has over 250,000 satisfied customers from all walks of life and differing backgrounds2. We're so proud of our work, we've made a testimonial page to display our customer's warm comments. Take a look by visiting the link posted here.
LoanMart Benefits
LoanMart is unlike any other title loan lender. We don't just simply provide emergency funds, we provide an experience. Take a look at the benefits we are able to provide customers1, and see just why we remain one of the top leading auto title loan lenders.
One of the major benefits of acquiring a title loan through LoanMart is the fast process. LoanMart customers may apply by completing the quick 5-minute questionnaire3. After we receive a customer's information, we make a fast evaluation, and contact them with a title loan offer if they are approved1. If approved, customers could expect to receive their money in just one business day3!
LoanMart is constantly making sure rates stay competitive by using up-to-date market analysis to determine the most competitive rates.
We understand that everyone's financial struggle is going to differ. That's why we work with the customer to determine the right course of action. We make sure their loan duration, rate, and terms are suitable. After all, we don't want to add to our customers stress, we want to alleviate it.
Low Credit or Past Bankruptcy1
If a loan inquirer has ever been turned down for a loan due to their past financial discretions, we encourage them to apply with LoanMart and give us try. We have helped people with all kinds of financial backgrounds, even those with low credit and past bankruptcies—we may be able to help you too1!
No Pre-Payment Penalties5
When a customer makes early payments or pays their loan off early, we believe that that is a sign of financial responsibility, but not all lenders see it that way. An often overlooked loan detail, borrowers may sometimes face backlash form a lender for paying early and are slapped with a pre-payment penalty fee in a last ditch effort to make up for lost interest charges. But LoanMart doesn't charge any pre-payment penalties, so strive to regain your financial freedom as early as you can5!
When searching for a title loan, sometimes it's best to see what offers are available and make a fully informed comparison before making any hasty decisions. That's why LoanMart offers free loan quotes to qualified applicants1. Inquirers may see what offers we have for them, free of charge! This way they could make a confident financial decision, and not be forced into a contract they disagree with.
There are many reasons why LoanMart is a cut above the rest. We started our business with a straightforward three-part mission that hasn't changed since the day our doors opened. A mission is an important statement that every company has. They state what a company values, what they hope to achieve, and what measures they take to achieve them.
Our customer service mission states that customer satisfaction should remain the top priority. After all, without the customer our business would cease to exist. That's why we work hard to make sure all questions are answered in a timely manner, and that we remain easily accessible.
The education mission was set to empower our customers. Financial management is key to success, but oftentimes tricky to execute. That's why LoanMart is proactive about providing financial understanding and resources to all of our customers. Because by arming them with financial know-how, they can become more financially adept.
When it comes to acquiring a loan, there's a lot of personal information that must be handled. For this reason, we created the security mission. Our customers trust is important to us, and we hold it with high regard. So, we make sure to stay up-to-date on the latest security protocols to keep private information secure.
If all of this sounds good, go ahead and apply with us today. Fill out our online questionnaire or call us at 1-855-277-4847! See what we may be able to do for you1!