Faced with a tough financial emergency? You may be wondering how to get a fast cash loan to get back on your feet. If you're looking for a way to get cash without any complications, a title loan could be the perfect solution.1
If you are like most consumers, you enjoy the ability to get your errands done without wasting gas and time. You can buy groceries online and get them delivered, so why not inquire for a title loan online?
With LoanMart, you could save time by inquiring about a title loan from the comfort of your home.3 In addition to accessing a quick and easy approval process, you could get your money in as little as one business day.3
For any questions regarding online title loans and how they work, a representative from LoanMart can help make things more transparent for you. Call 855-277-4847 today to learn more about online title loans, or keep reading below for more information on how a title loan may be beneficial.
---
What is an Online Title Loan?
A title loan, also known as an auto title loan, is an installment loan secured by the title of a qualifying vehicle. With an auto title loan, an individual is using their car's title instead of just their credit to secure cash. The vehicle title then becomes collateral, which helps to secure the loan and the money. Once an individual has received approval for a title loan and signs their contract, a lien is placed on the title. This lien is the lienholder's legal right to the car while the loan is being repaid. After the loan has been paid in full, the lienholder removes the lien from the title, and it is then returned.
If your vehicle is your primary source of transportation, you may be worried about its whereabouts after loan approval. If the borrower can make their payments on time, they can keep access to their keys! Since this is a secured loan option, a title loan could provide a flexible approval process for people who do not have a solid financial background, unlike some traditional loan options.1
It's essential to choose a loan that you can afford. With loan options like LoanMart, you could potentially inquire about loan terms that are convenient for you.1
---
How To Find the Equity in Your Car for a Title Loan
Before anyone can inquire about a title loan, it would be helpful to know the vehicle's equity ahead of time. Many vehicle owners are not aware of their car's current equity.
If you do not know the current available equity in your vehicle, that is okay! Luckily, LoanMart has an online calculator tool that can provide a title loan estimate.3
To use this helpful online tool, you must provide some details about your vehicle:
The year a vehicle was manufactured is a part of its value. The nature of the market states that the more recent your car is, the more value it may have. Newer cars also mean low mileage and low usage, which increases its value. But if you have an older model, do not be discouraged! In some cases, if a car comes from a popular make or it's a classic model, it may still have enough value to qualify as collateral.1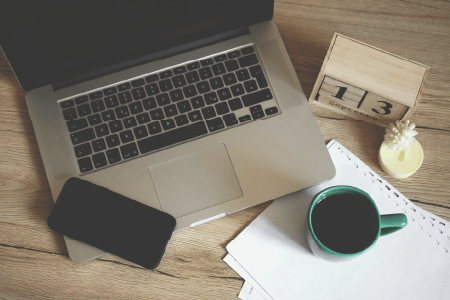 The Make, Model, and Style of the Vehicle
A car manufactured from a popular make or model will often have a high value, even if it is an older vehicle. Another factor that can give your car a high-value rate is if it has fuel economy. If the vehicle is a luxury model, it can hold equity for longer than other makes and models. The paint, style, and technology packages also contribute to the resale value of a car. The word vehicle can include minivans, compact cars, sports vehicles, or other variations.
Popular models include the Honda Pilot, Ford Escape, Toyota Camry, and Chevrolet Equinox.
The Current Mileage on the Car
The number of times a car has been used is reflected on the odometer of the car, which records the number of miles the car has been driven. It also indicates how much the engine has been used, and if it is well-traveled. The more a car has been driven, the more it's value can potentially decrease. Having a high mileage on your odometer isn't always bad, however. Even with high mileage, some vehicles can still have enough equity to qualify for a title loan.1
The Current Condition of the Vehicle
When a loan agent is assessing the value of a car, the vehicle's current condition will matter. The current condition of a car is partially determined by any damage made to the internal/exterior surface of the vehicle. If it's been well maintained, the chances are the amount of value would be high.1 It's crucial to keep up with any regular tire rotations or oil changes to keep the vehicle in good condition.
When speaking of the damages made on the car, it can include paint scratches, dents, or a chipped windshield.
Any Modifications to the Car
Any modification or alteration you want to add to your car could potentially affect its value. Some vehicle modifications like alloy wheels, spoilers, or even custom stereo systems can negatively affect its value on the market. If you made any upgrades to the engine or exhaust, that could potentially increase its value!
With title loans, the value of your vehicle matters a lot. The value of your car be used by a loan agent to calculate the loan amount you may receive.1 With this information and the online title loan calculator, you can easily see if your vehicle could qualify for the cash you need through an online title loan!1
---
What Information Should You Know Regarding Your Vehicle's Title When Applying for a Title Loan?
Your vehicle's title is the most important piece of paperwork in the title loan inquiry process. Before you can inquire for online title loans, however, your name needs to be on the title. This proves ownership of the vehicle.
Consider these details about your vehicle's title before inquiring for an online title loan:
Can I Take Out a Title Loan if I Share My Car?
If your title not only has your name but has multiple names on it, they might have to submit their information as well. When looking at the title, check these details to see what you can do:
If your title has "OR" in between names, either party can submit the title without the other present.
If your title has "AND" in between names, both parties must be present to submit the title.
No matter which version your title is, what is important is that your name is on there.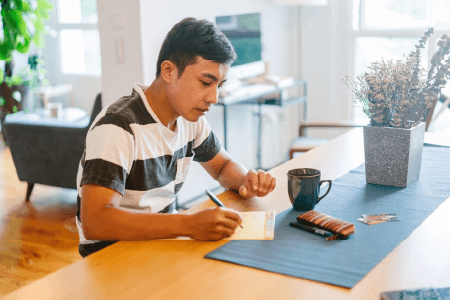 Can You Apply for a Car Title Loan if the Vehicle is Not in Your Name?
If the vehicle's title is not in your name, do not worry. With loan options like LoanMart, there might be a way to help you transfer it and get it in the right shape for a title loan.¹ The first step to getting the title in your name is to start a car title transfer process. First, the vehicle's current owner must sign off the car title to release ownership. Once the title is signed, you must take it to your local DMV(Department of Motor Vehicles) to issue a new registration and car title. To update the title of your vehicle, you can expect to present the following:
A Government-Issued Photo ID
Your Signed Car Title
The Completed Transfer Form
The requirements can differ depending on the state you live in, but keep these on hand, as you will likely need them.
When transferring the car title, there is often a fee that needs to be paid the day of. The transfer fee can be around $15, but that often depends on the state you live in. You can contact your local DMV to know how much the title transfer process may be in your state. Be aware that the transfer may take up to a month to process, depending on your state and situation.
If you need help with the transfer, LoanMart is here to point you in the right direction. A representative can let you know the requirements in your state and what the next steps are.
Can I Apply for an Auto Title Loan if I Misplaced or Lost My Title?
Without a title to your vehicle, you cannot get a title loan. If you misplaced or lost your title, you may be concerned that you may never get a title loan. Luckily, it's not the end of the world, as you can obtain a replacement title. Although different states may ask for additional requirements, these are the basic requirements and steps to get a duplicate title:
Fill Out an Application: You can acquire this form at your local DMV in person or print it from their website. Once you access the application, you must provide: your name, proof of address, vehicle identification number (VIN #), details of your car, a valid driver's license, car registration(depending on the state), and proof of income. If your state requires any additional documents, don't hesitate to contact your DMV for assistance.
Pay a Small Fee: When replacing a title, you must pay a small fee. The fee amount can vary depending on the state, but it can be anywhere from $4 to $95. Some states may charge additional fees, so make sure you check with your local DMV for the cost of a replacement.
Once you have these done, you may receive your new title. Some states can give it to you in person, while others can ship it directly.
---
What Types of Cars are Eligible for a Car Title Loan?
You may wonder if title loan providers have specific criteria for the kinds of cars that can be eligible for an auto title loan. For example, you may be asking questions like- "Are there any makes or models that would not qualify?"
Generally, LoanMart can accept all different kinds of cars and vehicles.1 To qualify as collateral for a car title loan, a vehicle must have positive equity to borrow from. With LoanMart, there's an opportunity for an individual to be eligible for a title loan with any car.1
Can Other Kinds of Vehicles Be Eligible for a Car Title Loan?
You may be surprised to know that other types of vehicles may qualify for a title loan.1 Although many could consider them unconventional rides, they could be eligible if they have a qualifying title.1 If you have a motorcycle, truck, or recreational vehicle, you could potentially get approval for an auto title loan.1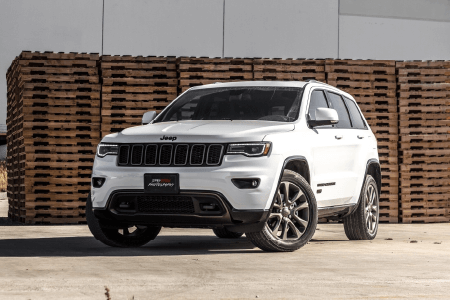 ---
If You Have Multiple Cars, Which One Should You Choose for a Title Loan?
If you have more than one car, you can submit information on multiple vehicles to see which one has the most value. Perhaps examine each car and its value if you're looking for a specific loan amount. One of your vehicles could be close to what you prefer than the other.
If you have multiple vehicles to choose from, it may be a good idea to explore your options. There may be a chance that one of them could give you a higher loan amount than the other. With the title loan calculator tool offered by LoanMart, it may be easier than you think to find out that information!1 You can expect a representative from LoanMart to help you find out all your options and answer any questions you may have about the approval process.
If you're wondering how much your car is worth but want to do it yourself, you can go online and use LoanMart's online calculator tool.1 You can find an estimate in a short amount of time and see which vehicle works best for you!3
---
What are the Requirements for an Online Title Loan?
An auto title loan is a secured installment loan based on collateral. Since this loan uses collateral to secure the cash, the approval process can often be more flexible and accessible to borrowers with a subprime credit history.1
LoanMart can offer a simple and easy approval process with requirements to match.1
Initially, you will need to meet the following requirements to inquire for a car title loan online:
You Must Be 18 Years or Older
Your Vehicle Must Be in Good Condition with Enough Equity
The Vehicle Title Must Be in Your Name
Must be able to demonstrate the ability to repay the loan
These requirements can seem quite rigid, but there are nuances to consider. If you share ownership of a vehicle title with other people or have misplaced your title, a loan agent can help you request a transfer or show you how to replace it. To demonstrate that you can repay the loan, you must have some proof of qualifying income. With this requirement, you don't need a regular 9-5 job to provide evidence of your income. However, you must prove that you can afford a monthly payment. Pay stubs, bank statements, or other alternative forms of income can be used to prove your ability to repay a loan. Your car must have a certain amount of equity, so the better condition it's in, the more equity it could potentially have for you to borrow from.1
In addition to loan terms that are convenient for you, LoanMart works to be as flexible as possible to get the money you need.1 Call a representative today at 855-277-4847 to see if you can qualify for a title loan!1
---
What Documents Do You Need to Apply for a Title Loan?
When you inquire about a title loan, a lender will ask for documents to verify your information and vehicle ownership. While it may sound daunting, acquiring these documents may be easier than you think! Some of these documents you may already have laying around your house.
Some loan providers traditionally ask for these documents to be submitted in person. This method can often be inconvenient when you want your money now. Thankfully, in addition to getting a title loan online with LoanMart, you can also submit your paperwork via email or fax! All you need is to send the following:
Vehicle Title: During the inquiry process, a loan agent will ask for you to submit a title of your vehicle with your name on it and send a few pictures of your car to verify its condition. You can always take them with your smartphone. It's important to take clear pictures of your vehicle's front, back, and sides. You will also need to take photos of the odometer reading and the VIN (Vehicle Identification Number #).
Proof of Identification: You must use a form of government-issued identification to validate your identity. You can use items like a driver's license, passport, or state identification. A valid military ID can also be accepted.
Proof of Income: When placing an inquiry for a title loan, it is crucial to prove that you can afford the monthly payment. The documents you can use to verify your income could be: bank statements, proof of pension income, pay stubs, or even a letter of employment from your employer.
Proof of Address: To verify your address in your state, you can use documents like: recent credit card statements, recent utility bills, or mortgage/rental agreements.
References: Some loan agents might ask for personal or professional references. You can use either one if you are asked.
With LoanMart, it takes no time at all to conveniently send your documents in online!3 Once you're approved, you may get your money in as little as one business day!3
---
Do I Need a Checking Account to Apply for Online Title Loans in My State?
If you don't have a checking account, it's okay to wonder if that affects your eligibility for a title loan. It could disrupt your chances of getting a traditional loan option from a bank or credit union. With loan options like LoanMart, you don't have to worry about that! As long as you have alternative proof of income, you wouldn't need a checking account to qualify for an auto title loan.1 There are many reasons why you may not have a checking account.
In addition to having a vehicle title in your name, you must demonstrate your ability to repay the loan. But you can do this without having or opening a checking account. There are different ways a borrower can have income and use it as proof for a lender. Some other types of qualifying income can be:
Traditional Employment
Settlement Income
Pension Income
Annuity Payments
Retirement Income
Some Self-Employment
Small Business Ownership
You also don't need a checking account to receive your money or make your payments. There are other methods available for you to do both actions. You could get your cash through a check in the mail. You can pay back loans at a MoneyGram location near you.
Some of the ways your title loan can be repaid through LoanMart are:
Pay By Phone with a Credit or Debit Card
Pay Online by Using the My Account Tab
Pay Through the LoanMart App on Your Smartphone
Mail a Check, Money Order or Cashiers Check to The Payment Center
Pay In Person at a Participating Location
If you do not have a checking account, you can pay by phone through a card. If you have a checking account, you can set up automatic electronic payments to take care of the loan each month.
But whether you have an account or not, it does not have to limit your chances of getting a title loan.1 All you have to do to get started is fill out a form online, or call a representative to retrieve information about you and your vehicle. Once this is done, you can find out if you're pre-approved and get a title loan quote- free of obligation.1
---
Do I Need Perfect Credit to Apply for a Car Title Loan Online?
With title loans, a borrower's credit history isn't the most important part of the inquiry process. While credit is still considered, it isn't the end of the world if your credit history is not up to par. Unlike other loan options, LoanMart can be flexible no matter what the status of your credit is.1
Credit History and Title Loans
LoanMart can offer an inquiry process that determines your qualification based on your present affordability.1 If your past credit history hasn't been the best, it might not matter when inquiring about a title loan online.1 What can matter the most is your current level of income and the equity in your vehicle.
---
Do I Need Good Credit to Get an Auto Title Loan?
If your credit is considered low, you could still qualify for a car title loan.1 Many loan options require that you have good credit to be considered, but title loans may be more flexible in that regard.1 Even if you have bad credit, a title loan may be available to help you get the money you need.1
Since credit may still be considered during the inquiry process, your credit may go through a credit check called a hard inquiry check. Once you're approved and agree to proceed with the loan agreement, this happens. It can take off some points from your credit score but that could be reduced with time and effort.
With your vehicle's title in your name and the ability to make loan payments, you may be able to get a title loan without a problem.1 If you have any questions regarding your credit history and eligibility for a loan, the experts from LoanMart are here to help. Call 855-277-4847 today to speak with a loan expert!
---
How Fast Can I Obtain My Cash After Receiving Title Loan Approval Online?
Most loan options could take time to send the funds to you. For some options the process of verifying your information could take weeks. This can often be an inconvenience if you are facing a financial emergency and need cash as soon as possible.
Luckily, LoanMart can save you the hassle by offering an online portal to inquire about a title loan.3 Online title loans can be more accessible than you may think! It may only take a few minutes to get started on the inquiry process and submit your documents with the click of a button!3
How fast could you receive your money? You could get your cash in as little as 24 hours!3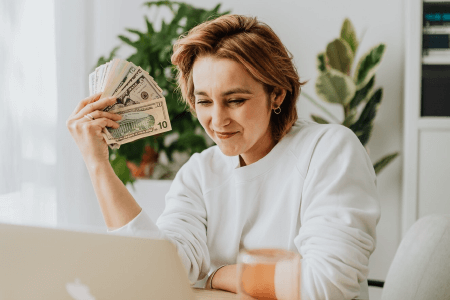 ---
What are the Benefits of Applying for an Online Car Title Loan?
Having a title loan can come with many benefits to take advantage of, especially you choose to work with online title loans serviced by LoanMart. Alongside a flexible approval process, you may expect to have the following:
Affordable Loan Payments1
Competitive Interest Rates1
No Hidden Fees or Prepayment Penalties5
No In-Person Car Inspection Necessary
Incredibly Quick Funding in as Little as One Business Day3
Convenient Online Process-Apply from Your Smartphone or Computer
---
Will My Personal Information Be Kept Confidential if I Apply Online?
You can rest knowing that getting an online title loan with LoanMart is safe. There is a very secure system in place to protect your data. LoanMart prioritizes keeping your data safe and confidential by using the highest-level security measures. Only specific people within the company that need to know your information have access to this data. Your information is never shared without your expressed permission, as stated on the online information form and disclosures.
If you're wondering how secure your information can be, here's how it's kept safe:
Private Information Secured on Encrypted Servers: The information is not stored on LoanMart's web server computers.
Your Details are Not Sold or Distributed: LoanMart uses a Secure Sockets Layer(SSL) encryption to transmit your information. This means that non-affiliated parties cannot access your data both at the time you're sending it through the website or any time after.
Compliance with Federal and State Laws: LoanMart abides by all federal and state laws that exist to ensure the customer's privacy is protected.
If you have any concerns about the safety of your information, contact a LoanMart representative today at 855-277-4847.
---
What Does the Approval Process Look Like for an Auto Title Loan Online?
The approval process for an online title loan is easy, quick, and straightforward.3 Inquiring about a title loan online can be much easier when you can submit all of your documents in a few minutes.3 The inquiry process is accessible online from your smartphone or computer. If you are prequalified and receive an online quote, there is no obligation to stick to it!
After you submit the required documents, LoanMart will assess the equity amount from your car to see if it qualifies as collateral.1 If all of your documents are verified, and if your car qualifies, then your loan could be processed in less than one business day.3 Once you're approved, you can choose the method you'd like to receive your money.
The approval process with LoanMart is also straightforward when it comes to completing your monthly payments.1 If you decide to pay the entire amount earlier than expected, that's okay! There are multiple convenient ways for you to pay off your loan. You can always pay online, in person, by phone, or any other method that is available to you through LoanMart.

---
How Do I Apply for an Online Title Loan?
Take advantage of a quick and easy online approval process with LoanMart!³ It only takes three easy steps to get started1:
Inquire about a title loan online by submitting a quick form. Or, call a loan agent at 855-277-4847. Agents are available 6 days a week for extended hours!
Submit your documents to a loan agent. You can always submit them in person, with your phone texting clear pictures of your documents, or with the convenience of scanning them and sending them in online!
Get your money! You can pay your approved funds back by visiting a local MoneyGram in your area!
Inquire about an online title loan with LoanMart and see if you qualify for the cash you need today!1