---
What is a Pink Slip Loan?
Car title loans go by many different names. If you are thinking about getting a car title loan, you may want to get familiar with these various terms now, to avoid any confusion later.
Here are some other names that car title loans can go by:
Car equity loans
Auto title loans
Auto equity loans
Title loan
Automobile title loan
Cash for car title loan
Pink slip loan
Pink slip loan. That one kind of stands out, doesn't it? Most of the other names that car title loans go by have some form of the word have car, auto, or title in their names. But not pink slip loans … why?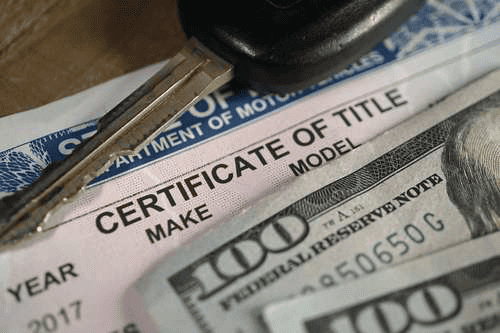 Call Our Team
Take the first step and call our toll-free hotline to speak with a specialist.
To answer that question, you first need to understand exactly what a car title loan is. When you get a car title loan, you use your qualified vehicle's title as collateral, so you can borrow money. The color of the vehicle title is usually pink, hence the name "pink" slip loan. This name might be confusing if you live in another state that issues their vehicle titles in a different color such as blue or green.
If you have a pink slip for your vehicle it serves as proof of ownership. If you need cash for a financial emergency, a pink slip can be your ticket to getting the help you need. A car title loan is a simple and viable way for you to get access to money on short notice.
It is a good idea to get money using your pink slip because it can help you consolidate bills, deal with emergencies, or prevent further financial distress based on what's going on in your life. It is important for consumers to be aware of the obligations associated with taking out a loan using pink slips.
Getting a loan using your pink slip is a good idea, especially when identifying ways to improve your finances. With thousands of positive reviews for loans based on pink slips, we are confident that our services can improve your outlook and access to much needed funds.
The process of applying for a title loan using your pink slip is fast and simple. The process of evaluating and determining the equity value of your vehicle is done within a few minutes3. There are no long lines to wait in to get answers with us and you can get results very quickly.
Who Uses Pink Slips?
We provide car title loans to all customers without discrimination. Whether you are self-employed, employed by an organization, unemployed or retired you may still qualify for a title loan using your pink slip. We respect all state and federal laws.
If you have a car, then your pink slip is your car title. That's it! We offer car title loans to all people even if their credit history is bad or credit scores are low. Our team will assess the equity value of your vehicle and ability to repay the loan to determine whether you qualify. Then, they will explain the available options to help you get a title loan that suits your unique conditions.
How Much Can I Borrow Using a Pink Slip?
Title loans can range depending on various factors, including the equity value of the vehicle and the applicant's ability to repay the loan1. Qualified candidates can receive funds in as little as one business day.
It is free to apply for a title loan using a pink slip. Feel free to connect if you have any questions about the process. It's also free to visit our office and inquire about how much you can borrow before proceeding with the application for a title loan. If you find yourself in a state of financial hardship, remember that you are not alone. Our team of dedicated experts can walk you through the entire process to get a title loan.
How Do Pink Slips Work?
Pink slips are proof of ownership that allow you to use your vehicle as collateral when acquiring a title loan. Title loans can be repaid in monthly installments that suit your expectations and lifestyle. The good news is that if you pay your car title loan off early you will not be charged any prepayment penalty fees.
When you receive a title loan, we will place our name to your qualifying vehicle's title. After that, you can keep and use your vehicle while making regular monthly payments. When the title loan is paid completely, the name placed on the car title is removed from the title.
If you have a pink slip to your car, you can apply for a car title loan and get cash in a relatively short period of time. Once your application is approved, you will send over the required documentation such as a pay stub or proof of residence.
Get the funds you've invested in your vehicle even if you only have a few remaining payments on your initial loan. With equity in your car, you can easily get the funds you've invested into your vehicle by using your pink slip. We work hard to educate customers on the details and advantages associated with title loans.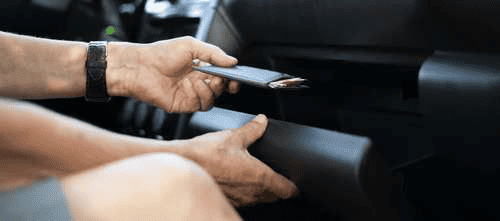 Benefits of Auto Title Loans
Auto Title Loans offer many benefits to consumers. While specific borrowing amounts are set by laws in each state and are specific to each situation, most customers enjoy the following benefits:
Friendly service
Fast, simple application process
Borrowing options for those with poor credit history
Ability to keep your automobile
Willingness to work with you when money gets tight
Access to money in a short amount of time
How to Apply
Getting a car title loan is as simple as ever. Have process cut down to a streamlined 3-step process that lets you get your funding fast! Here's how it works:
Click, Call or Visit
Get started with your car title loan by filling out a quick information request. We'll ask you for some info like:
Name
Email address
Your Address
Your vehicle's year, make, model, style, and mileage
Cell phone number
We will begin the evaluation process to judge the equity of your car and determine the amount you can qualify for using a pink slip. For more information about pre-qualification and applications for a car title loan, contact us to get started.
You can fill out this information by going online to our homepage and clicking the "APPLY NOW!" icon, or by giving us a call at 855-422-7412.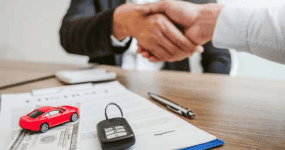 Get Approved
After you have successfully filled out your initial information request, a title loan agent will contact you. Your title loan agent will give you your car title loan quote and discuss a few details of your loan contract with you.
Note: your quote is always 100% free and you are under no obligation to proceed if you are uncomfortable with some of your loan contract details. Talk with your title loan agent if you are unsure about your loan agreement, we will WORK WITH YOU to make sure you feel pleased with your contract.
Once you have decided to proceed, your title loan agent will ask you for some documents. This documentation is just to clarify your information, rest assured knowing your documents will never be sold, distributed, or used for any purpose other than a resource.
GET YOUR MONEY
Your title loan agent will prepare your loan contract for signing once we have received and reviewed your information and documents. Will sign onto your vehicle title as a lienholder, but only for the duration of your loan. Once you have repaid your loan you can get your title back in your name.
Once you have signed your contract all that's left is to receive your money and spend it how you like!