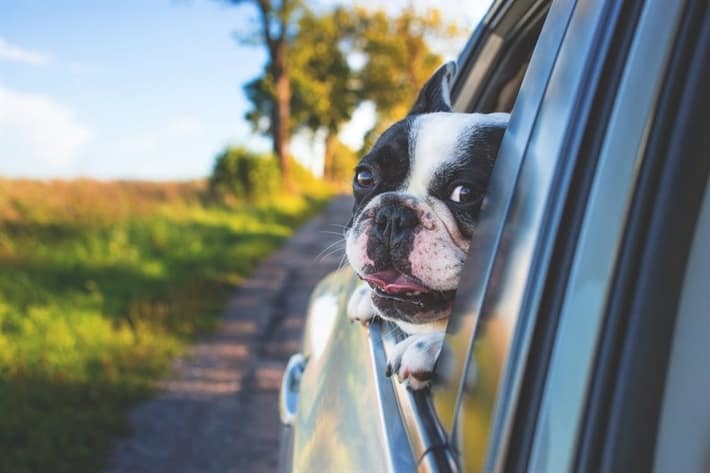 Advantages of Car Title Loans
A car title loan is an easy way a borrower can access funds to pay the bills. You can get a large loan amount and comfortable repayment terms. With a LoanMart car title loan you keep your car and drive it as usual.
These are 4 advantages of car title loans with LoanMart:
Anyone can qualify for a car title loan with LoanMart because we accept your title as collateral for the loan1. You can get the money you are looking for as long as you have a working vehicle. We don't discriminate against clients with poor credit history from the past.
The process for applying for a car title loan with LoanMart is simple and fast. If you qualify for the loan, you will receive the money in your bank account in as little as one business day.1
You get to keep on driving your car even after accepting a loan.
Excellent customer services
Our customer care specialists are always available to make sure that you get proper service.
Fun Fact: At LoanMart, background checks or credit checks are not the focus in the approval process.
LoanMart offers significant benefits to make the process easier. These are the top 3 ways we work to provide the highest quality customer care.
The qualification process for a car title loan is simple and straightforward. If you have a vehicle to use as collateral, you are more than halfway there. The quote of your eligible loan amount is based on the equity of the vehicle and ability to repay the loan. Here at LoanMart, we offer you a competitive loan based on your car title1. There are a lot of advantages to getting a car title loan with LoanMart. Once you have your car title and other necessary documents, the entire application can be processed online. You just need to login, fill out the forms and send them in. After that, an expert representative will make the process easy by contacting you with the results. The process takes only few minutes.3
Get a car title loan based on your vehicle equity, not your credit. Your collateral is guaranteed security for the title loan, and your past credit history doesn't matter at LoanMart. The advantage of a car title loan is that the title of your car can help you access money fast. The greatest advantage of a car title loan is that the loan is secured. You receive the funds that are backed by equity in your vehicle. Instead of handing over your title to us, we simply add ourselves as a lienholder to the title. With LoanMart, using your car as collateral will speed up the process to get you out of any financial bind1.
Another advantage of securing a car title loan with LoanMart is that you will still have access to your car. We allow our clients to drive their cars and keep them. We don't have to worry about making alternative transportation arrangements during the loan period. Once the loan is paid in full then the lien holder is removed from the title. At LoanMart, if the value of the car is equal or higher than the amount of funds that you are requesting, then you will have no issue being approved. We will respect your car and determine the value. All the information on the types of the loans we offer is available online and we offer transparent real-time assistance in case you have any questions.
With a car title loan, you can pay your emergency bills without any hassle. It is the optimal solution for borrowers, especially when they are in urgent need of cash. The optimum thing to do is to get to know all the terms and responsibilities associated with a car title loan before you sign up for this type of funding. You can visit us in person to get the financial help you may need.
How Car Title Loans Work With LoanMart
Surprise expenses can happen that are out of your control. If you don't have cash on hand to pay it off, times can become tough. The advantages of car title loans at LoanMart are that you can pay off your debts fast. At LoanMart, we offer car title loans using the equity of your car and ability to repay, instead of other assets. To get a title car loan, you must own a car or have it nearly paid off. If there is equity in your vehicle you may be eligible for this type of loan. We accept your car title to get a secured loan and help you avoid financial emergencies.
The car title loan amount at LoanMart ranges based on several factors, including the value of the vehicle and the borrowers' capacity to settle the loan1.
One of many advantages of car title loans with LoanMart is that the process is simple if you have a vehicle. What is needed is the car title, your ID issued by the government, proof of residence and income statements.
There are numerous advantages to choosing LoanMart as your car title loan provider. In case you have defaulted or need changes to your repayment schedule you can call us to help you avoid the repossession of your car. Our repayment schedules are tailored made to what is convenient and manageable for each person. There are no disadvantages. Get started today to see the results you need!