Alternatives to Pension Advances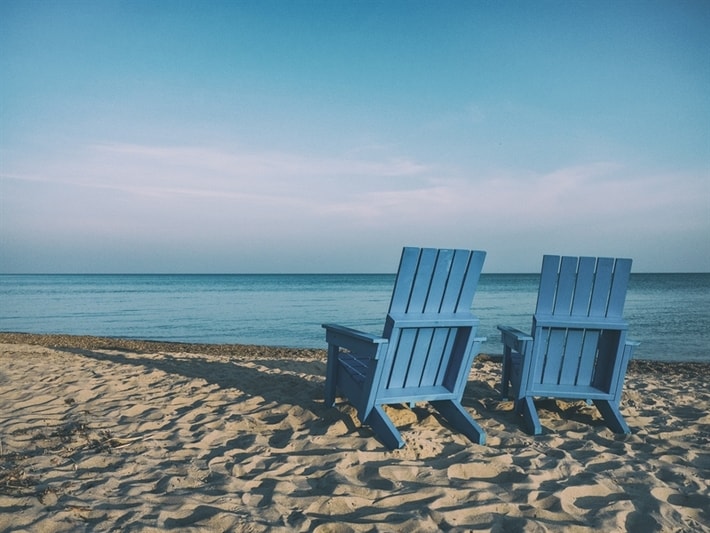 A pension is a type of retirement plan where the company you work for contributes funds that you would later receive when you had reached a specific age. Each month while you are working, the company providing the pension plan would contribute a certain amount of money, the grand total accumulating over time.
Sometimes, before you have reached retirement age, you can take out money from this funding for personal use. You would typically work with a company that would provide you with a loan in exchange for the monthly contribution that your company makes to your pension plan. This is referred to as a pension advance.
For many, a pension advance can seem like a convenient way to borrow money, it's like you're lending money to yourself, right? WRONG. Pension advances are a risky way to borrow money. When you receive a pension advance you need to repay the loaned money that you received. Repayment plans for these types of loans usually come with VERY high interest rates, which can lead to even more debt.
If you are thinking about getting a pension advance you should think again. Car title loans in Houston or a city near you might be a better option for you.
What is a car title loan? A car title loan is a way to use your qualifying vehicle title as collateral, so you can borrow money. Don't threaten your life after retirement when you could get a car title loan instead.
LoanMart even offers car title loans with competitive rates. You don't have to worry about getting stuck with an unmanageable repayment plan because our LoanMart title loan agents will work with you to create a payment plan.
Why is LoanMart a Good Title Loan Lender?
LoanMart is leader in non-traditional lending, and we have been since we started business in 2002. But don't just take our word for it, check out our customer testimonial page and see some of the personal stories our customers have shared to show you how car title loans in Florida from LoanMart can change your life.
You might be wondering HOW LoanMart can be so great… the secret is in our 3-point mission. LoanMart is driven towards identifying and addressing all your needs every single day. Here's how we do it:
Customer Service – LoanMart is devoted to giving you the best car title loan experience possible. We are here to help you with your title loan when you need us—there are experienced LoanMart representatives available 7 days a week with extended hours just for you. If you have any questions or concerns about your car title loan process, you can call us at 1-855-422-7412, email us at customersupport@800loanmart.com, or you can even text us at 1-818-315-8741.
Education – In order to make the best financial decisions for yourself, you will need the right information. At LoanMart, we aim to provide you with the most accurate and useful resources, so you can be on your financial A-game. We want to arm you with the tools you need to succeed.
Security – With all the risks that are presented on the internet, you may be uncomfortable with submitting your personal information online, but with LoanMart we do what it takes to protect your information. Our encrypted network keeps your information stored in a safe system. To learn more about security and what we do with your information, you can read our privacy policy.
How to Get a LoanMart Title Loan
Getting a car title loan from LoanMart is as simple as 1, 2, 3! Here's how it works:
1. Submit Your Information
The first step to getting a LoanMart car title loan is to complete a simple information request. It should only take about 5 minutes, and you will know if you are approved right away.1 We'll ask for some info like:
Name and date of birth
Address and email address
Phone number where we can reach you
Year, Make, Model, Style, and Mileage of your car
How long have you lived at your current residence?
Do you rent or own at your current residence?
Gross monthly income from your job
Social security number or Individual taxpayer identification number
2. Get Approved1
Once LoanMart has received your successful information submission, we will contact you to talk about your FREE QUOTE. To continue with the car title loan process, the next step is to submit your documentation. While your LoanMart title loan agent will tell you all of the documents we will need from you, here are some of the ones you should have on hand if you want to expedite the process:
Government issued form of photo ID
Proof of residence
Proof of income
Title to your vehicle in your name
Pictures of your car
3. GET PAID
After we have processed your information and received your documents, it is time to go over your terms with an underwriter and sign your car title loan contract! It is at this time when LoanMart will also sign onto your vehicle's title as a lienholder, just for the duration of your loan period. From there you can choose to receive your money in one of several ways:
Electronic deposit
Check
Stop by our licensed location and receive your money in person
When you need to borrow money, don't use your pension funds. Use the safe and secure method of a title loan. LoanMart will work with you to get the funding you need, for your next expense or project.