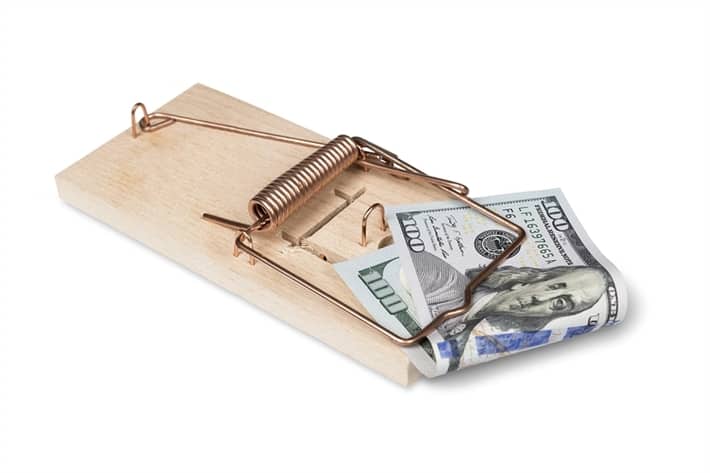 Are Car Title Loans Expensive?
No! Car title loans are not expensive with LoanMart. We strive to minimize all costs to make the process affordable for you.
At LoanMart, we offer car title loans in a very transparent way. We have excellent customer service with competitive APRs. Our mission is to provide car title loan products and services at an affordable rate.
Here are some of the hidden costs that we DON'T charge you when applying:
Late penalties
Balloon payments
Transaction fees
Insurance fees
Credit report fees
Appraisal fees
Origination fee
Credit card convenience charges
At LoanMart, we don't charge any fees to apply or get a free quote.
  Our team is ready to help you understand the entire process of getting a loan without asking for any fees.
  We believe that information is essential and increases confidence when applying for a car title loan.
How Expensive are Car Title Loans?
The cost of your car title loan is primarily based on your APR. APR stands for Annual Percentage Rate. Interest is charged annually based on this rate. Car title loans or mortgages will have an APR calculated in percentage form.
At LoanMart, we know that annual percentage interest rates can be confusing, that is why we explain APR to customers before signing any documents to borrow the loan. At LoanMart, we explain how our credit officers calculate the interest rates without including extra hidden charges.
We offer competitive interest rates. We encourage our customers to call any LoanMart participating store to talk to our friendly customer representatives about the process of estimating interest rates and payments.
LoanMart Interest Rates and Fees
Our interest rates are very competitive. At LoanMart, your car title loan can be approved without paying processing charges or fees.  We have developed mechanisms that allow title loans with competitive rates. We have flexible repayment options that tailor every loan to you without any additional fees.. These repayment options include:
Debit/Cash
Payments over the phone
Making payments at a participating store nearby
…….and many more!
Easy to Obtain Car Title Loans
The process of obtaining auto title loans with LoanMart is not as expensive as you may think. It is free to apply online or at any of our participating stores. The requirements for getting a car title loan with LoanMart are simple:
To get a loan, you only need to provide a few documents.
You will be requested to submit your original vehicle title
A government issued ID matching the name on the title
Bring residency showing proof of your name on the title.
Additional documents will be needed such as current vehicle registration, proof of vehicle insurance, and proof of ability to repay the loan.
If you are looking for fast money, LoanMart is your best bet. You can limit your own payments by requesting the money you may need.
Features of Car Title Loans with LoanMart
You get competitive interest rates
We have different types of payment methods.
Payments are painless and hassle free.
What are you still waiting for to apply? Get started today!