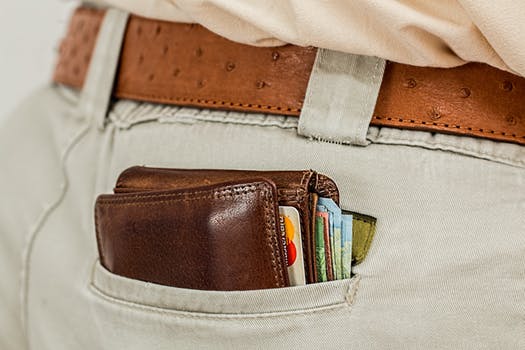 Are There Fees to Apply for a Car Title Loan?
The simple answer is no at LoanMart. We do not charge our customers for estimates or quotes about the auto title loan process.
There are zero obligation fees or penalties for information and service that you may receive from any of our service representative. An auto title loan with LoanMart will take just a few minutes and you don't have to wait3. Great deal, right? Awesome.
LoanMart's application process is fast, efficient and simple. Here is what you need to apply:
A photo ID such as a driver's license or student I.D
Proof of residence
Proof of income such as bank statement or paystub
Vehicle title that will serve as collateral for the loan
Why get a car title loan with LoanMart?
Being in financial trouble can be stressful. Financial emergencies can shake you and be very difficult to overcome. But no need for sleepless nights any longer. LoanMart is here to help. We don't charge you to find out how much you qualify for. After receiving your quote, there are no obligations to accept. If you like the offer and choose to accept, a representative will clearly explain pertinent parts of the loan before you sign up. If you change your mind within the grace period, then the loan will be cancelled and you will not have to pay any fees4. It would be like the whole thing never happened. No matter what you choose, we are here to offer a solution in times of need.
At LoanMart, we have made it possible for people from all walks of life to get money they need in a short amount of time without any headache. A car title loan is based on the equity in your motor vehicle and ability to repay the loan1. We only add our name to the car title for the duration of the loan Your car's equity is what is going to determine the amount of money you can get. We will work with you on a payment schedule that will help you feel less strain.
Aside from being absolutely free, LoanMart's application process for a car title loan is fast, efficient, and simple. A car title loan with us will not be determined by your credit history. Having a far from impressive credit history is nothing to be worried about. LoanMart applications are free and do not solely emphasize credit history.
Here are some key advantages for using LoanMart car title loans:
High chances of approval
No prepayment penalties
No inquiry charges
Applying for the loan is free
Funding is available in as little as one business day 3
We make it easy to get cash
Get a free quote. There are no obligations whatsoever.
We have same-day approvals3.
We protect your information and offer maximum amounts according to state and federal law.
We offer competitive rates on our loans to ensure that our customers are getting the best deals1. We also do this to ensure that their best interests are catered for  every step of the process. We understand that our customers come from various walks of life and have different abilities and obligations.
Our site has pertinent information you need before applying for a loan. You may not even need to call us because it is all self-explanatory.
Our customer support team is ready to talk about what documents you need to apply for a loan.
We have developed advanced loan application tools such as live chat, as well as mobile apps to help make the process easy and seamless.
Thousands have chosen LoanMart because we have the quickest and most efficient processes for loan applications and management.
Benefits
Thousands of people have turned to LoanMart for car title loans because of quick services. We have fast and efficient processes to get money in your hands in as little as one business day. 3
Do you need to use your car while making loan repayment? No need to worry!  You can keep driving your car while making your monthly regular payments.
We have a short and simple process of applying for a car title loan. LoanMart has no desire to make you wait than it is necessary. We understand that an emergency means there is need for a quick solution.
Apply online today to get an offer. There are no charges to find out how you will qualify for. Get the help you need today so you can have a better tomorrow.