Can Federal Employees get Title Loans?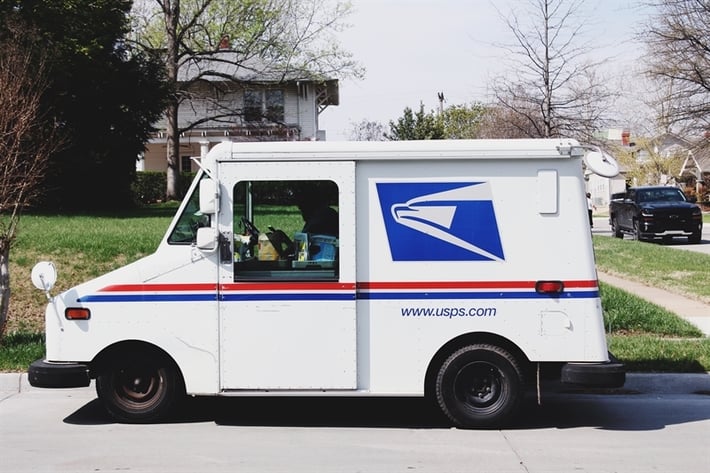 Part of being a federal employee is the ability to use Federal Credit Unions for their financial needs. These institutions can expedite the loan process because the employee's information is already on file. While some people might find that highly intrusive, you should compare what is at stake when you borrow from a federal credit union vs borrowing from a non-traditional lender, such as a car title loan with LoanMart.
Federal Employees VS Non-Traditional Loans
When you are facing a monetary crisis, you might want to handle it with a certain sense of discrepancy. It's not exactly your proudest moment but you are doing your best to get help. We understand that you didn't plan on being in this mess, so by using a non-traditional lender, such as LoanMart's car title loans, you can avoid having to inform your employer of your personal financial business.
Many times, with a Federal Credit Union, they give you the option to "repay easily" by simply deducting the monthly payments from your wages. That might not be ideal if you want to use different accounts or payment methods towards your car title loan. Plus, the idea that you won't have control over your payments might be a bit unsettling.
There are also personal loans you can get as a federal employee. You borrow from your TSP, which is your retirement contribution. You are only allowed to borrow the amount of money you have contributed, and not the money your agency matches. So, if you have only contributed $3,000 dollars, and your account says $6,000, you can only borrow from the $3,000 from what you have contributed. The worse part of these loans is that they take money out of your pension. The interest you would have gained "reset" when you finish paying off the amount and you gain interest as if you just started paying into your pension. (https://www.tsp.gov/PlanParticipation/LoansAndWithdrawals/loans/index.html)
If you don't feel comfortable making loans against your pension, or notifying your employer of your monetary crisis, you can turn to non-traditional lending. With non-traditional lending, such as a car title loan, you won't have to notify your employer, and you won't need to use your direct wages to repay your loan. With LoanMart, you can make repayments on your terms and with your choice of income. WE are discrete and won't inquire about what you do with your money.
Title loan lenders are not banks
When you need a large amount of money for a monetary crisis, you might find that banks are more than hesitant to quickly loan someone a few thousand dollars. They require lots of paperwork and long waiting periods, just to pass on your application. You may not even find out the reason you were rejected until they send you a letter two weeks later. Banks rely heavily on your past credit history and your current credit score when it comes to lending larger sums of money. When you get a title loan, we require the following documents:
A car title to a qualifying car in your name,
A government-issued ID (driver's license, state ID, etc.)
Proof of income (such as paystubs, invoices or bank account statements) to show your ability to repay the loan
Proof of residence, such as a recent utility bill
Communication is very important when it comes to taking on a loan and if your lender is a credit union, you might not always get the full attention to your account that you require. With LoanMart, you will always get support. Our team is dedicated and transparent when it comes to the terms of your car title loan. There are no long waits when it comes to finding information and our sole interest is making sure you are comfortable in the process. We have been a leader in non-traditional lending since 2002, with over 250,000 customers marking our experience for car title loan lending2.
When you have been accepted, we go over the terms of the car title loan with you and the different forms of repayment. Your car title loan is our primary focus, we don't have other customers that have different banking needs to distract us from helping you get your money. Did you know you don't need a bank account to get a title loan? LoanMart has a guide that can help you with getting a title loan without a bank account. If you have any questions, you can always give us a call at 1-855-422-7412
How does the car title loan application work for federal employees?
Every single customer is unique in their reasons for borrowing, but the process is always the same, simple and straightforward. You can have your money as soon as one business day3!
It's just three quick steps to get you your car title loan.
You give us a call at 1-855-422-7412, visit us at any of our participating stores, apply online or use your mobile device to apply with our LoanMart Mobile App.
You can get approved on your title loan in as little as one business day3.
You will be paid with either a check, money transfer or cash, for your convenience, with no restrictions.
You can fax, email, or text us pictures of your documents. Our helpful agents are available to help you, wherever you are. When you have your information ready, you can submit your documents via
Email them to lmdocs@loanmart.com
Text them to 1-818-315-8741
Drop them off at any participating store location
Make sure that the documents are clear and legible. Use good lighting, and high contrast so the text is clear. Do not use filters that will alter the colors of official documents or it might not be accepted.
We make sure that you know your terms because we go over them with you and let you pick what works best for you. When you are ready to make your payments, you have different options to make your repayments. We won't ever garnish your wages during loan repayment. You pick your terms and form of repayment. You can send your payments:
Via Mail
Through the phone by calling 1-855-422-7412
Via Text at 1-818-315-8741
Setting up electronic payments
Going on our website and using the My Account tab
Using the LoanMart Mobile App
Or visiting us in person and making the payment at a participating store
LoanMart is only concerned with your ability to repay the loan and making sure you borrow on your terms. Being able to improve your financial situation is always our next priority. We are not like big banks who render you a nameless customer. We also value your privacy and want to be able to borrow money for whatever reason you need. We have customers from all kinds of financial situations and lifestyles and we do our best to meet your needs.
If you have any questions about the car title loan process, give LoanMart a call at 1-855-422-7412, visit us at any of our participating stores, apply online or use your mobile device to apply with LoanMart on our Mobile App. We look forward to helping you whenever you are ready and get you cash when you need it.