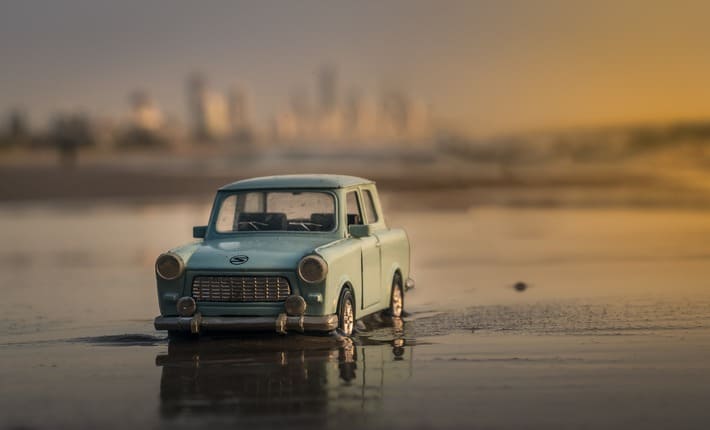 Can I Get a Car Title Loan in Florida With an Older Car?
While many title loan lenders would prefer you to have a new, paid-off vehicle with low mileage, the good news is that you could still qualify with an older car. A ChoiceCash Title Loan serviced by LoanMart goes even further by potentially lowering your interest with every payment you make2.
Qualifying for a ChoiceCash Title Loan with an Older Car
A car title loan is primarily based upon your vehicle's value, rather than just your credit score alone. This allows almost anyone with a car to qualify for a loan. So even if your credit has taken a hit, you could still potentially get the money you need with a ChoiceCash Title Loan1.
With that in mind, how much you receive is going to depend upon how much your car is worth. Likewise, how much your car is worth is going to depend upon its year, make, model and mileage.
Other lenders might disqualify vehicles over a certain age, but that may not be the case with a ChoiceCash Title Loan. Your vehicle won't automatically disqualify because it's older, so there's no need to worry if you're not driving the latest model from your favorite manufacturer1.
For example, if you have a 2008 Honda Civic, four door sedan, you could still potentially qualify for a loan1. The qualification process is quick and easy, with approval decisions available in minutes1.
(To find out if your vehicle qualifies, simply call  1-855-914-2945 or complete a short application online. You could be on your way to getting the cash you need today1.)
What Documents Are Needed to Qualify for a Title Loan?
As a ChoiceCash Title Loan is primarily dependent upon your vehicle, certain documents need to be submitted for verification purposes. The good news is that the process is short, but keep in mind that the quicker the documents are received, the sooner the loan can be finalized.
For example, pictures of the vehicle will need to be submitted for the application process. This is to verify the vehicle has a Florida title and to confirm that you own the vehicle.
Some photos you will need include:
All 4 sides of the vehicle to show there's no major vehicle damage (minor damage, such as scratches and small dents may not be a problem)
The odometer (vehicle's value partly depends upon the mileage)
The vehicle's VIN
The Vehicle Identification Number (VIN) is used to match the vehicle with the title and to confirm the correct vehicle is being used for the loan. The VIN has 17 characters (numbers and letters), and is used to identify the year, make and model of the car as well as its place of manufacture. You can find the VIN on the driver's side of the dashboard in most cars.
How Can I Submit the Paperwork for a ChoiceCash Loan?
As soon as you have the documents ready, they can be submitted via several convenient means.
Choose to submit your information by:
Emailing scans of the documents
The first submission method is to simply email the documents to your loan officer. Since the documents will be in the form of images, you could take the photos using your smartphone and then attach them.
Once received, the documents will be reviewed. If everything checks out, the next step will be for you to receive your money.
It's Possible to Obtain a ChoiceCash Title Loan with an Older Car
With a ChoiceCash Title Loan, it's possible to qualify for a car title loan despite having an older car1.
ChoiceCash Title Loans come with many benefits for borrowers, such as rewards for making on time loan payments in the form of decreasing interest2.
Each interest rate reduction you obtain lowers your monthly payment, putting more money back into your pocket. And you could qualify for more money – at the reduced interest rate1!
With these benefits in mind, it's not hard to see why a ChoiceCash Title Loan serviced by LoanMart could be the best choice for your emergency cash needs – even with an older car!1 To get started on the inquiry process, inquiry online or call  1-855-914-2945.
ChoiceCash Title Loans come with competitive low monthly payments.