---
What is a Salvage Title and is a Salvage Title Car Ever Worth It?
Typically, a salvage title is issued when a vehicle is considered a total loss by an insurance company due to extensive damage. Generally, cars with salvage titles can be much cheaper to purchase than cars with clean titles.
A salvage title car could be worth purchasing, but it depends on the vehicle's current condition and the number of repairs it needs to be roadworthy. But, it can be challenging and expensive to repair a car with a salvage title. If you decide to purchase a car with a salvage title, you should consult with a qualified mechanic and have them inspect the vehicle thoroughly to determine the extent of the damage.
In some states, a rebuilt title may be issued to a vehicle by the state's respective Department of Motor Vehicles (DMV) after the salvage title car has been adequately repaired and inspected at a state-approved inspection facility. The exact process and requirements for obtaining a reconstructed car title can vary by state, however. A vehicle with a rebuilt title can be driven on a public road, but in some states, a car with a salvage title is not considered roadworthy, so it cannot be driven on a public road.
Looking for extra cash using your salvage title car? Consider applying for salvage title loans! If you meet the initial requirements, the application process can be quick and simple. You can fill out the prequalification form online in just a few minutes, or you can call 855-422-7412 to speak with a LoanMart title loan agent.1 3
How Much is a Car Worth with a Salvage Title?
There are a number of factors that can influence the current value of a salvage title car, including:
The Make and Model
Its Overall Condition
The Extent of the Damage
Cars with salvage titles may not have a lot of value because they have been deemed a total loss by an insurance company. Generally, that means they have sustained severe damage, often due to a collision, flood, or fire. It can be incredibly expensive to repair a car with a salvage title, and the car may not be as reliable as a vehicle with no prior accident history. Additionally, it is tough to get insurance on a salvage title car. Insurance companies will typically charge higher premiums for these types of vehicles.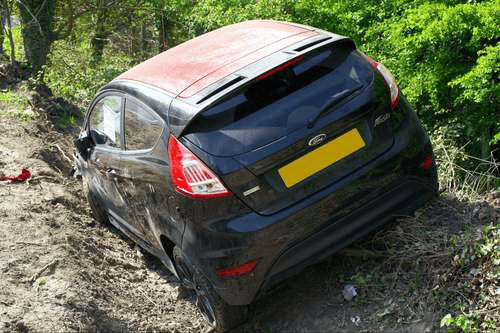 How Do I Get Salvage Title Financing?
Looking for auto loans for salvage title cars? Typically, it is tough to finance a car with a salvage title. You may not be able to find a lender who is willing to work with you. However, it can be a lot easier to get an auto loan for a car with a rebuilt title.
If you need extra cash, visit the LoanMart website to learn more about salvage title loans and rebuilt title loans.
How Do Salvage Title Loans and Rebuilt Title Loans Work?
Salvage title loans and rebuilt title loans work by allowing a qualified applicant to pledge their car's title as collateral to secure funding. If you qualify for a title loan serviced by LoanMart, you could get your funds in as little as 24 hours!1
Title loans can be a lot more flexible than unsecured loans because collateral is used to guarantee the loan. A credit check is typically an important part of the application process, but you don't need a great credit history to apply for salvage title loans online!1
As long as you are able to meet the initial criteria and submit a few documents, it is possible to qualify for salvage title loans or rebuilt title loans without a perfect financial history! Take a closer look at the initial requirements to apply for a title loan:1
Be at Least 18 Years of Age
Have a Title to a Qualifying Vehicle or Truck in Your Name
Be Able to Demonstrate Your Ability to Repay the Loan
Contact a LoanMart title loan agent at 855-422-7412 if you have any questions about salvage title loans.1
How Much Can I Get with Salvage Title Loans Online?
Typically, the amount you can get through a salvage title loan is affected by the current value of your car and your ability to pay off the loan. If you have a car with a rebuilt title or a salvage title, it may not have as much value as a similar model with a clear title. But, you can potentially access up to 50% of the equity in your vehicle if you qualify for a car title loan!1
Besides the title brand, these characteristics can impact the current value of your vehicle:
The Make, Model, and Style of the Vehicle
The Age of the Car
The Mileage on the Odometer
The Overall Condition of the Vehicle
Any Modifications to the Car
You can use LoanMart's online calculator tool to learn more about the current value of your salvage title car. Additionally, you could receive a loan quote with no obligation!1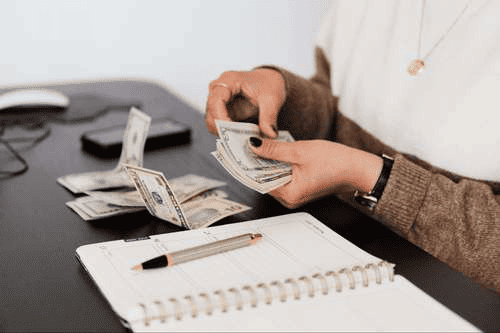 Where Can I Apply for Salvage Title Loans Near Me?
Are you wondering, "Where can I find salvage title loans near me?" Fortunately, you can apply for title loans online or over the phone without leaving your home! Below is the simple, three-step process to apply for emergency funding with title loans serviced by LoanMart:1
Call or Click Online: Submit a short inquiry form online or call 855-422-7412 to find out if you qualify for instant pre-approval.1 3
Upload the Necessary Documents: Generally, an applicant will be required to submit these documents during the application process for salvage title loans online:

Valid Government / State-Issued Photo Identification Card
Proof of Address
A Qualifying Vehicle Title in Your Name
Proof of Income
Recent Photos of the Vehicle

Here at LoanMart, you can expect convenience at every step of the inquiry process. That's why you can conveniently upload all your documents online! You can also send the documents via email or text message to a title loan agent.
Find Out if You Qualify: If you qualify for a title loan, the final step of the application process is to sign your loan agreement and choose how to obtain your loan proceeds! If you choose direct deposit, you could obtain your quick funding in as little as one business day.1 3
It can take just a few minutes to find out if you qualify for a car title loan near you! Fill out the pre-qualification form online, or call 855-422-7412 to speak with a LoanMart title loan agent today.1 3