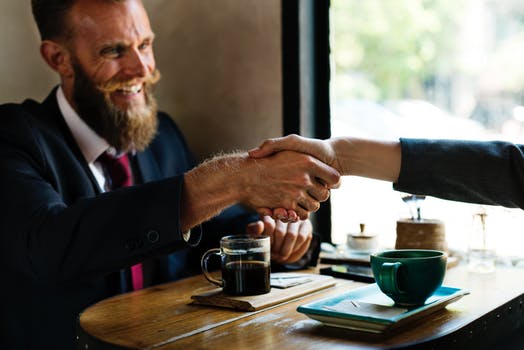 At LoanMart, you can get a car title loan even if you just got a brand-new job1! We want to help you get the cash you need as soon as possible.
You just got a brand-new job? That's great! Even if you haven't started getting paid yet, you can still get a car title loan with LoanMart1. With a new job you can demonstrate a regular stream of income. Income verification is only needed to prove you can make payments.
We need to have a letter of employment or an offer of employment on company stationery showing your rate of pay and your start date.
We simply ask you to show that you can make your loan payments by demonstrating your income stream. Are you a newly employed person? Then LoanMart is a great choice for a car title loan.
At LoanMart, newly employed and self-employed people are eligible to apply for a car title loan
We have issued thousands of car title loans to newly employed and self-employed customers since we opened our doors over a decade ago.
Get money while you are waiting for you check.
Are you newly employed? Getting a car title loan is a great way to get extra help while waiting for those first paychecks to come in. That can help you out of a financial crisis or emergency, so you don't have to worry. You can start the application process online, to save your important time. We are here to get you the cash you need1.
At LoanMart, we don't rate our customers differently based on their sources of income. Unlike a traditional lender, our loan application process is fast and easy. To apply you will need to submit a few documents and meet specific requirements. Here are some of the documents you need:
Car title in your name
Proof of source of income
Proof of residence
Proof of insurance
Government-issued identification document such as ID, passport or driver's license

It is no surprise that thousands have chosen LoanMart car title loans. The whole process is fast, simple and efficient. Our goal is to supply you with money when you need it the most. We are an ideal lender for car title loans because of our flexible terms and lenient application requirements.  Your documents will be verified within a few minutes, and the request of the loan will be approved and processed as soon as the next business day2.

If you are newly employed, LoanMart has the solution for you with an auto title loan. Read on to find out more:
Get money fast: Our loan application and approval processes are fast, simple and convenient. Once you have submitted your documents, we do our best to give you your money in as little as 24 hours3.
Professional Service:  At LoanMart, all of our processes are seamless and transparent. We are upfront with you so that you have all the information needed to make informed decisions. We also ensure that you fully understand the terms of the loan before signing on the dotted line.
Superior customer service:  We have a dedicated customer service team at LoanMart to make your loan application process both easy and convenient. You can also reach us over the phone if you want reassurance from our team about any questions or concerns. You will find out right away if you qualify for a loan and the amount which you are eligible to receive. It doesn't cost you anything to find out how much you are eligible for.
Only a few documents are needed, and it is easy to get started: At LoanMart we have made our application process safe, fast and convenient. We can give you as much as possible based on the value of your vehicle1.
Here are some of the most popular features of LoanMart car title loans:
You can get a free quote without any obligations.
We have online account management that enables you to access your account any time. We also have a web chat platform for our customers to reach us without much hassle. These innovative tools have made the loan application process fast, easy and convenient
We have a quick approval process. We want you to get your hands on your money in the shortest time possible.
We have competitive interest rates. We don't penalize you for deciding to pay off your loan early.
Benefits of working with LoanMart make us the best option!
At LoanMart, we offer car title loans to people with car titles in their names1. We work with everyone no matter their unique situation.
We invite you to come into one of our participating stores to apply for a car title loan regardless of your bad credit history or score. The most important things are your ability to repay the loan and the equity in your vehicle.
Our car title loan is not based on how long you have been at your job.
You don't need to provide bank account details to qualify for a car title loan at LoanMart. We have different types of funding methods allowing you to receive money without necessarily using a bank account.
Top 5 reasons to get a title loan with LoanMart include:
Same-day Cash3
All Credit Accepted
Keep driving your Vehicle
Competitive Rates
Quick Approval
Did you just start your job and need financial assistance? You will have the funds before your first check3! Get started today to get a car title loan.