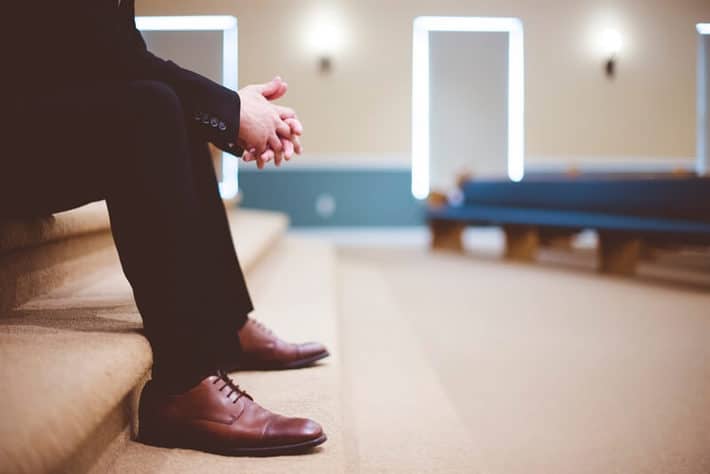 Can I Get an Auto Title Loan Without a Job?
Can you get one of LoanMart's auto title loans without a job? Short answer, yes, if you can show ability to repay the loan1.
At LoanMart, we require each individual who is seeking out an auto title loan with us to have some form or basis for which a steady stream of income. If you're currently between jobs and you need the funds before you get your first paycheck at your new job, we can accept a letter form your employer showing your recent employment. If you have some sort of weekly or monthly annuity that is present, LoanMart may be able to work with you to get you a title loan1.
LoanMart is one of the largest alternative lenders across the United States and is about as reputable as it gets, having served over 150,000 people2. If you're ready to get started, click the link on this page, but if you want to learn more about the auto title loan process or LoanMart in general, read on!
How Can LoanMart offer Me a Title Loan with No Job
LoanMart has been a trusted leader in alternative lending across the nation, from Georgia to California. Since our inception in 2002, we have provided our customers with funding that may usually be unobtainable otherwise. Attempting to obtain a loan from traditional lender, such as a bank or credit union, or from a pawnbroker can be incredibly stressful and the process can get lengthy. LoanMart's process is streamlined and it is possible for customers to reach an approval decision, a financial agreement, and receive their funding in as little as one business day3!
One of LoanMart's biggest appealing factors to many customers is our leniency towards credit history! LoanMart doesn't care about your past—your present and future with us is what will help you get through the tough times. Your friendly LoanMart representative will look at your credit history simply to determine if you are going through bankruptcy or credit counseling. Even if you have just gone through bankruptcy, if it is not active, it may not be a deciding factor when apply for an auto title loan with us.
The Streamlined and Expedited Auto Title Loan Process
Here at LoanMart, we like to make the auto title loan process speedy and helpful. We're aware that all of this may be unfamiliar to our new customers, so our auto title loan agents will walk you through the process and be as thorough as possible.
Below are a few of the different options that customers can use to begin their LoanMart journey:
Giving us a call at 1-800-LoanMart to speak with one of our helpful representatives
Visit one of the participating stores near you today! Visit this site to see where the closest lender is in relation to your home!
Click 'Chat Now' on any screen at 800LoanMart.come to try the live chat feature, with one of our agents—yes, they're real people!
Required Documentation
Curious to learn how you can get title loans in Dallas or your city? That's okay; LoanMart offers a free application process that has zero hidden fees and no obligations. LoanMart requires a few pieces of documentation to see if you qualify:
Proof of identification: this will usually be a government-issued driver's license
Proof of qualifying vehicle title: this free-and-clear title is what the loan your applying for stems from.
Proof of residence: a bill showing where you reside will do.
Proof of income: as previously stated, a pay stub or annuity form will present us with the information that we need.
Receiving Your Funding
Upon approval, your helpful and reliable agent will chat with you, explaining the auto title loan retrieval process, and will help determine the easiest way for you to receive your funds, whether it's a mailed check, electronic wire transfer, or visiting your local participating store.
During this period, you'll come up with your payment plan with your agent and everything will be mapped out.
Features and Benefits of a LoanMart Auto Title Loan
Check out some of the other features and benefits that LoanMart has to offer upon approval for Miami title loans:
Zero pre-payment fees or hidden fees.
Free and streamlined application process.
Industry-competitive rates.
Knowledgeable and helpful LoanMart agents that are willing to work with you 7 days a week to answer any inquiry you may have on your new auto title loan.
Flexible payment periods and schedules that are accessible via LoanMart's online accounts and the LoanMart app.
A variety of partner stores in many different towns and cities nearby to help you begin your journey.
Get started today and get your life on the fast track to financial success with an auto title loan from LoanMart1!