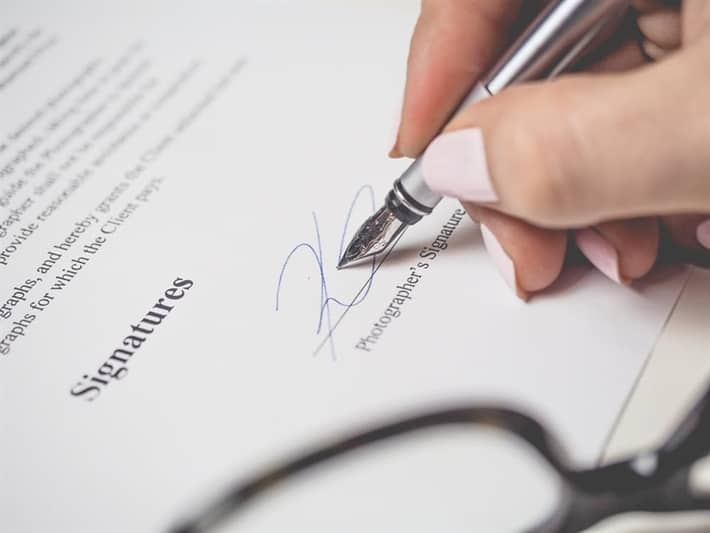 Can I Have a Co-borrower on my Title Loan?
Yes! Here at LoanMart, you can have a co-borrower on your title loan. We consider co-borrowers because we understand that not every person can meet all the necessary requirements for an auto title loan.
LoanMart is committed to make the process of applying for a title loan using a co-borrower convenient and pain-free. Most of the time co-borrowers can help the situation and we do our best to make that happen. It is our priority to empower you in making the best decision. Are you considering using a co-borrower for your car title loan? Don't worry!
Why have a Co-borrower?
Sometimes it is difficult to qualify for a car title loan! Some people have a less than perfect credit score, poor credit, or low income.
At LoanMart, we suggest the use of a co-borrower in these cases to get a title loan.
LoanMart is devoted to give you all the information about co-borrowers and car title loans so you can make the best decision for your financial situation.
Who is a Co-borrower?
A co-borrower is a person who can help you qualify for a car title loan and is able to assist with making monthly payments for the loan if needed. They are in the position to help borrowers who can't qualify for auto title loans on their own. Using a co-borrower can be a good idea to get your title loan approved and processed quickly.
Co-borrowers could be:
A relative like an aunt, uncle, cousin or grandparent
A parent
Best friend
A spouse
Anyone who supports your financial initiatives
… and many more!
LoanMart is a Great Option When Using A Co-borrower.
We provide many opportunities for our clients to access money using customizable solutions. Even when considering a co-borrower, we work with you in every situation to make sure that you get the title loan to meet your financial needs. If you have any question about how to apply for a title loan with a co-borrower, our dedicated representatives are on standby and available to answer any of your questions.
All people are welcome to apply for a car title loan, as long as they have a cart title in their name and have the ability to repay the loan. We provide loans to many people, regardless of their financial situation. Our car title loans have competitive interest rates and flexible repayment options.
Tips for Having a Co-borrower
Consider a potential co-borrower that is in a position to help you. The person should have no financial stress.
It is a good idea to share the reason why you are applying for a title loan with the co-borrower.
Demonstrate the ability to cover your payment by providing current bank statements or recent check stubs.
Share the information and tools that LoanMart provides with your co-borrower. Show him/her the details that are easy to share.
Be aware of co-borrower concerns. If your co-borrower doesn't understand, don't worry! Give us a call and our representatives can help to clear some of your co-borrower's concerns.
Make it clear to your co-borrower that your first priority will be to pay back the title loan on time.
Features of LoanMart Title Loan
LoanMart allows candidates with less than the perfect credit scores to apply for a car title loan using co-borrowers.
LoanMart is registered with the Department of Motor vehicles (DMV) and can handle all types of car title loans, even if the title goes missing.
LoanMart accepts car titles as collateral for auto title loans.
Borrowers qualify for car title loans based on vital documentation and their ability to repay the loan.
LoanMart serves clients in the states of Alabama, Arizona, California, Georgia, Missouri, New Mexico, South Carolina, and Utah.
LoanMart complies with all state regulatory laws on auto title loan and offers maximum amounts to borrowers as prescribed by federal law.
LoanMart's annual interest rates range significantly and are very competitive.
The Reasons You Should Consider LoanMart
There are many reasons why many borrowers consider LoanMart their favorite car title company. Some of these reasons include:
The payment process at LoanMart is convenient and reasonable. The interest rates are flexible and can be adjusted to suit your situation.
LoanMart offers auto title loans to the borrowers based on to their ability to repay the loan on time. This reduces the chances for repossession of the car.
It takes little time for qualified candidates to receive their loans (It can even be within one business day)3.
LoanMart gives customers time to repay the loan. You can choose anywhere from 12-36 months to repay the loan completely. There are no pre-payment penalties.
LoanMart can approve up to several thousand dollars which can be enough cover many emergencies.
Documents Needed to Qualify for the Loan
Co-borrowers are required to submit a few documents before processing and evaluating the value of the vehicle. The requried documents include:
Proof of residence
Valid driver's license
Proof of income
……………………… additional documents may be required
Easy Way to Apply
It is very easy to apply for the loan with a car title from LoanMart. You can choose to apply for the loan online. You can also visit the nearest participating store to apply. Feel free to reach us at 888-578-5449. You can complete your application in less than 30 minutes. Get started today!